What are Endless Runner Games and How Do They Work?
Gaming is huge in India. The games industry is continuously growing, with hundreds of millions of people throughout the country regularly playing video games. Some even make a living from it; sites like Mantavya give you an idea of how people manage to do this. The endless runner is one type of mobile game that's become quite successful. In this article, we'll show you exactly how it works and what some popular games are.
What Is an Endless Runner Game?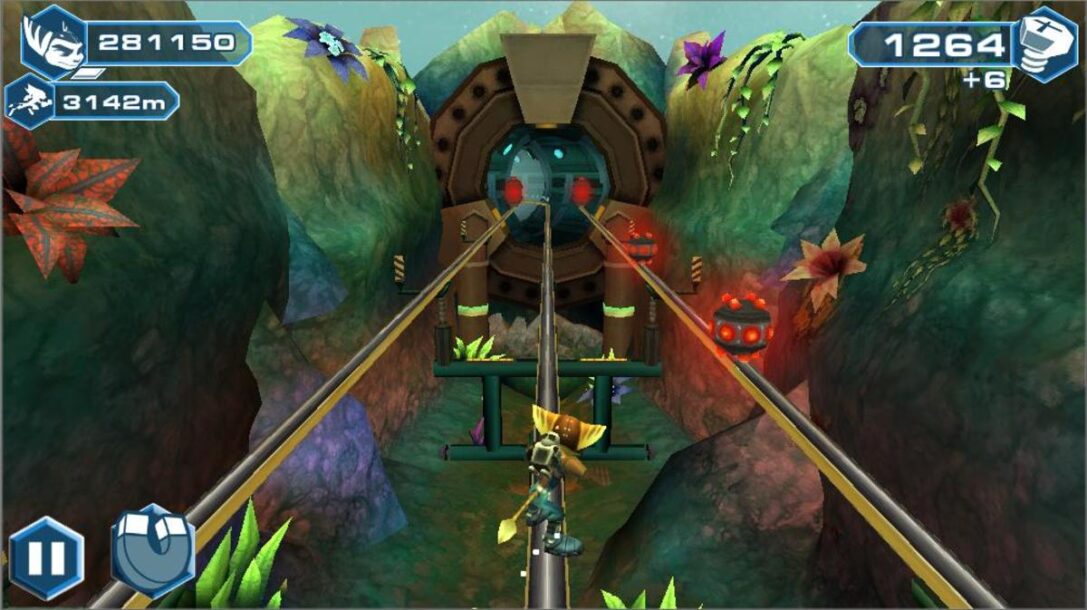 Usually, when you play video games, you have full control over your character's movement. You can make them start moving and stop moving. With endless runner games, however, there's slightly less control. This is because your character is constantly running. Most of the time, your character can potentially keep on running forever because the levels are endless.
In these endless runner games, a special program called procedural generation is used to ensure that players never run out of gameplay. Head to Davide Spece to learn more about how this works. No two levels are ever the same, as the content is randomised each time you begin the game. Each level has a large number of predetermined obstacles, traps and other elements. As you start running, the computer picks one randomly and adds it to the level, then keeps repeating the process. The result is that there's a constant stream of elements coming your way. They're integrated seamlessly, so you can't tell everything's being added at random.
Every time you play a level, you get a completely different experience. This makes endless runner games very compelling and enjoyable. There's also the fact that the games are relatively easy to play; you typically just have a few simple controls, such as moving left or right, jumping and ducking. Levels tend to get harder the longer you play; for example, more challenging obstacles may appear, and your character's running speed may even increase.
Temple Run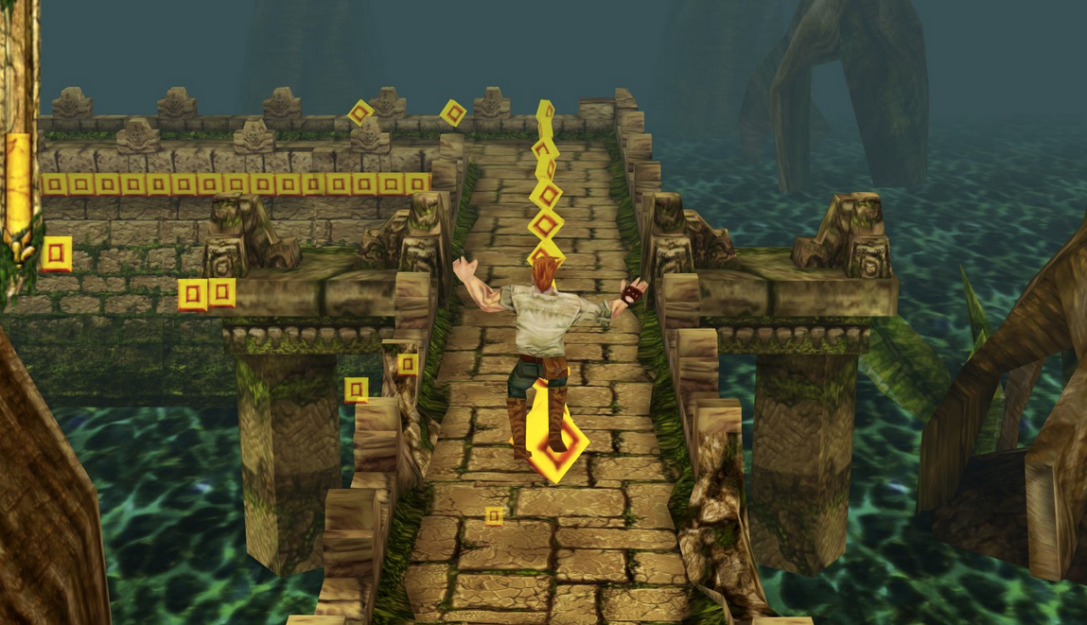 A popular and successful endless runner game is Temple Run. Your character, an explorer, has obtained an artefact and is chased by a horde of demon monkeys. The action takes place inside a temple that doesn't have an exit; it keeps going on forever.
As your character runs, you help them collect coins and avoid obstacles. You must guide your character to the left or right whenever there's a turn, so they stay on the path. If there's a split, you can decide which path the character goes down. Temple Run was released in 2011 and has had several spin-offs released since.
Smash Hit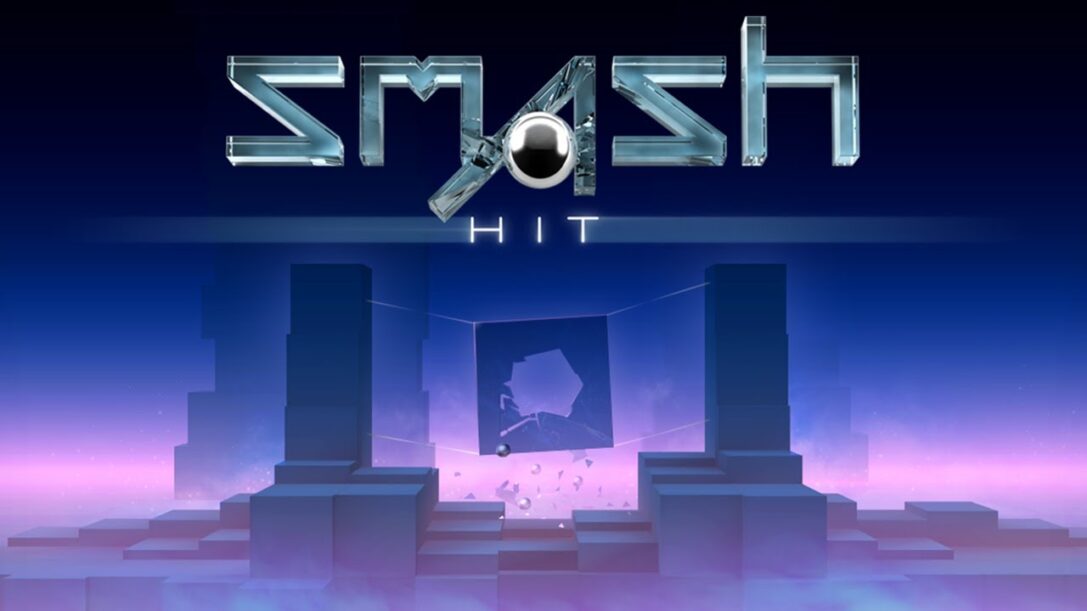 If you're looking for an endless runner game that requires a bit more strategy, Smash Hit might be the game for you. It was one of the first endless runner games on the Android market back in the day, but it's had a major update in the past couple of years to bring it up to date for modern devices.
This endless runner is played from a first-person perspective, but rather than dodging obstacles as they appear, you must smash them by launching balls in their direction. Your ammo count also doubles as your lives total, so you need to be strategic about when you shoot, as not all obstacles need destroying.
The game comes with two payment options. You can play the basic game for free by downloading the application from the Google Play Store. However, the Premium Upgrade gives you access to more in-game features, such as save points, achievements, and the option to restart from a checkpoint. It also adds other gameplay modes, such as Mayhem Mode, which makes the game a lot harder; Zen Mode, which gives the player infinite ammo and power ups; and Local Multiplayer Mode. If you enjoy Smash Hit but want more of it, we recommend getting the premium version for a one-time fee of $1.99.
Crash Bandicoot: On the Run!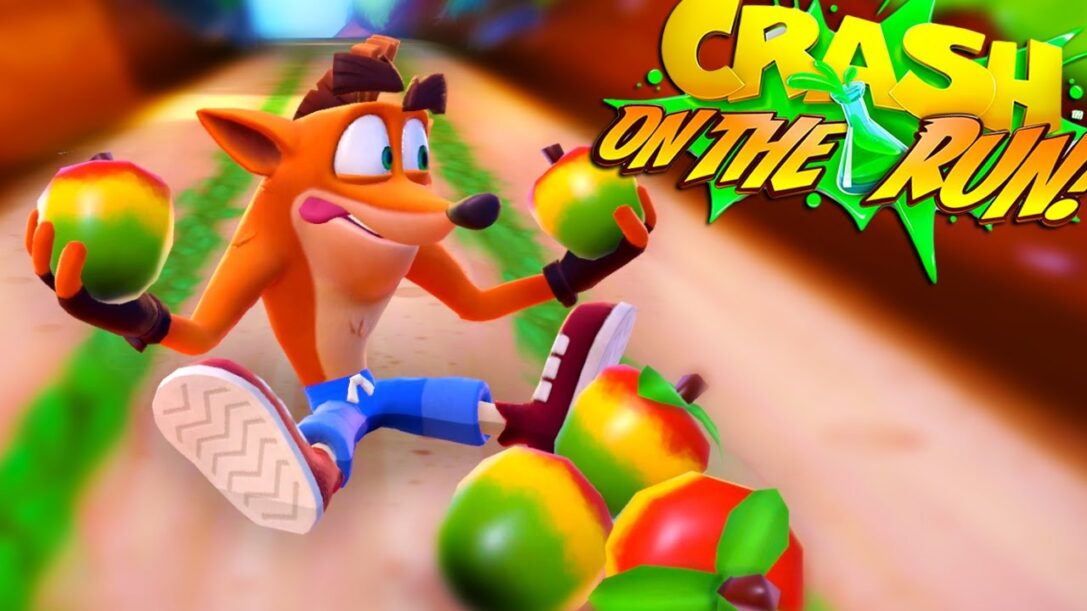 This is one of many instalments in the hugely successful Crash Bandicoot franchise. In fact, with more than 27 million downloads to date, it's perhaps the franchise's single biggest game to date. The goal is to work through battle levels with a fixed layout and a boss at the end. You play themed collection levels to collect ingredients so you can craft weapons to take on more bosses; unlike the battle ones, these levels use procedural generation.
Crash Bandicoot was a cultural phenomenon back in the late 90s/early 2000s and even rivalled the likes of Mario and Sonic for a brief time! So much so, that Crash transcended his original game roots and started infiltrating other forms of media, such as merchandise, TV shows, and even gambling games like pachinko. Some of these games are available to play online alongside other slots with fantastic designs and animation. As well as slots, there are lots of other games to try, such as poker, blackjack, and baccarat. The best online casino sites even offer welcome bonuses for new players, such as €1500 plus 150 free spins. However, with so many to choose from, it's best to read reviews from expert casino sites like Asiabet to help you find the right site. Whether you want to find a Crash Bandicoot game you've never played before or enjoy one of the many other games, you can find it online.
Subway Surfers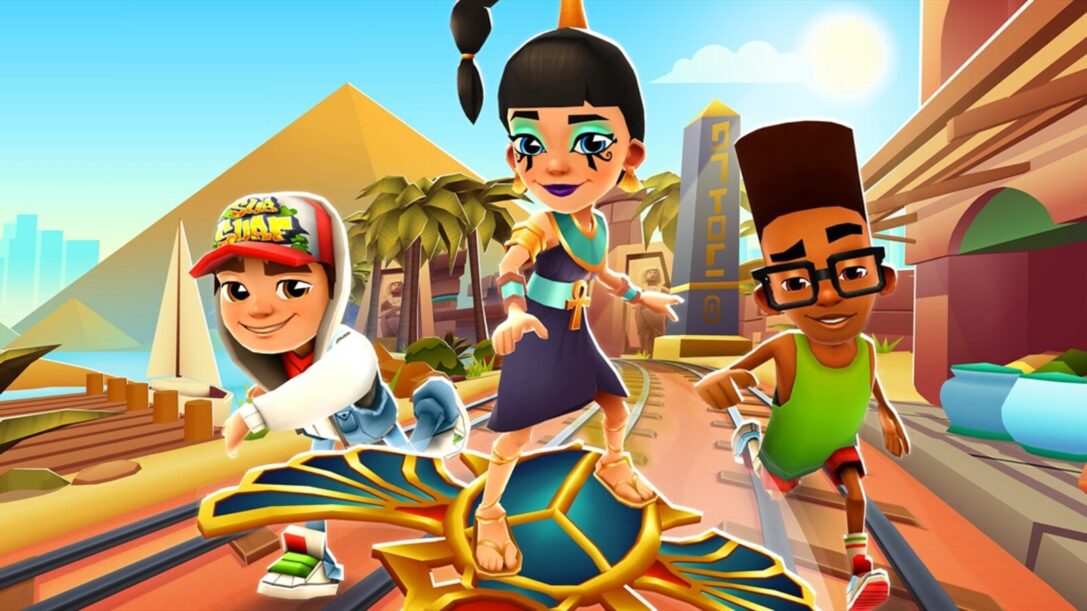 Another endless runner game you should check out is Subway Surfers. In this game, you're a young graffiti artist who's just got caught by an inspector and his dog. The aim is to run away from your pursuers and try to escape them. As you keep on running through the never-ending tracks, you'll collect items and dodge incoming trains and other objects.
Subway Surfers was released in 2012 and has been a massive success. It has over two million daily users and has been downloaded more than three billion times. This makes it the world's biggest mobile game regarding download numbers. A decade later, it's still popular, and it's never too late for you to start playing.