Swim in Style: The Best Types of Kids' Swimsuits to Make a Splash
Summertime is just around the corner, and parents are starting to prepare for beach and pool outings with their kids. One of the essential items to consider when planning a day by the water is a swimsuit for your little one. When it comes to shopping for kids' swimsuits, parents now have the option to browse a wide range of options on kids swimwear online sites.
With so many adorable swimsuits on the market, it can be overwhelming to choose just one. This article will guide the different types of swimsuits available for kids so that you can find the perfect one for your child's summer adventures.
One-Piece Swimsuits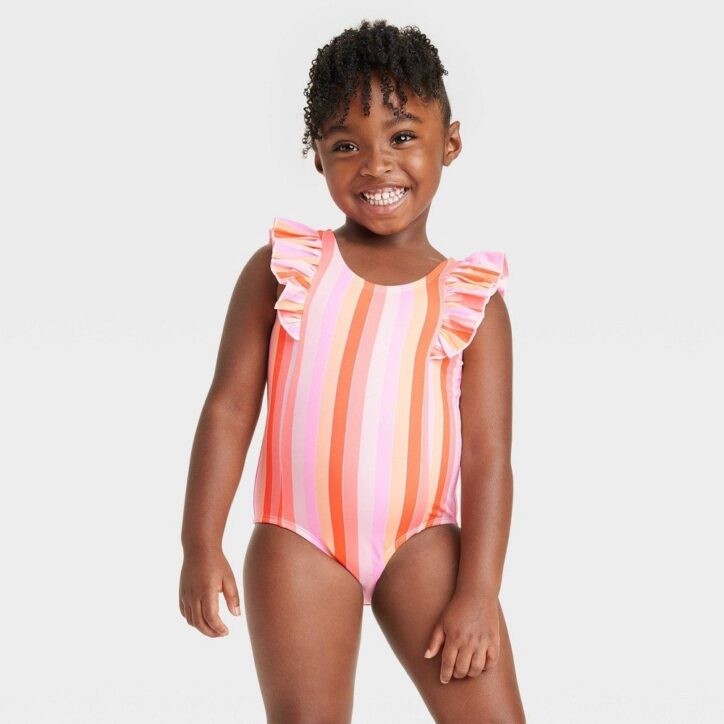 One-piece swimsuits are a classic option for kids. They come in various styles, including halter neck, cross-back, and strapless. One-piece swimsuits provide excellent coverage, making them a popular choice for parents of younger children. They are also great for kids new to swimming, as they provide more stability in the water than a bikini would.
Two-Piece Swimsuits
Two-piece swimsuits consist of a top and bottom, and they are a popular choice for older children. They come in many styles, including tankinis, crop tops, and bandeau tops. Two-piece swimsuits are ideal for kids who are comfortable with their bodies and want more freedom to move around while swimming. They also allow for easier bathroom breaks, as kids can remove just the bottom portion of their swimsuits.
Rash Guards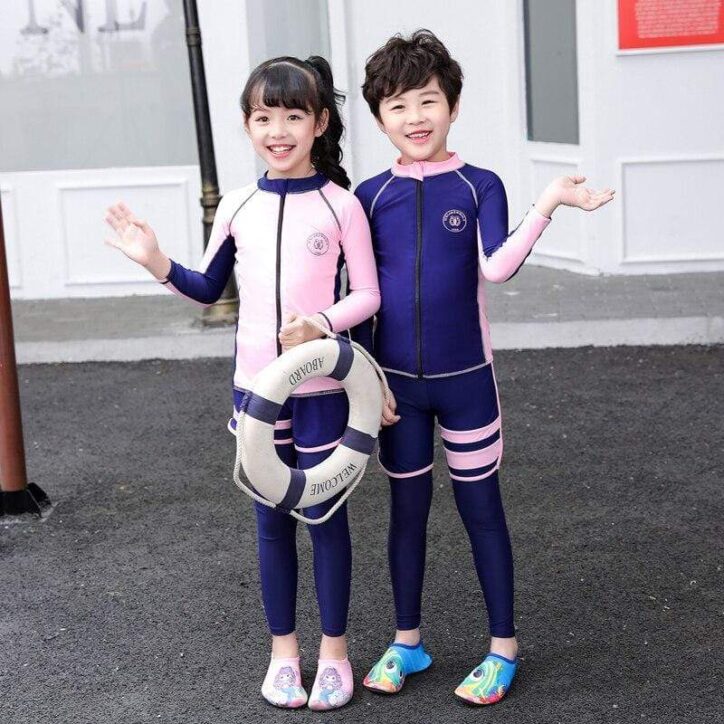 Rash guards are swimwear designed to protect the skin from the sun and rough surfaces, such as sand and rocks. They are typically made of a stretchy, quick-drying fabric and come in various styles and colours. Rash guards are excellent for kids sensitive to the sun or with skin conditions like eczema. They are also great for kids who love to surf or boogie board, providing extra protection against chafing.
Swim Shorts
Swim shorts are a popular option for boys but are also available in girls' styles. They are similar to regular shorts but are made of a quick-drying material that suits them for swimming. Swim shorts come in various lengths and styles, including board shorts, which are longer and looser, and swim trunks, which are shorter and tighter.
Swim shorts are ideal for kids who want more coverage than traditional swimsuits provide, and they are also a great option for boys who don't feel comfortable wearing a bikini-style swimsuit.
Wetsuits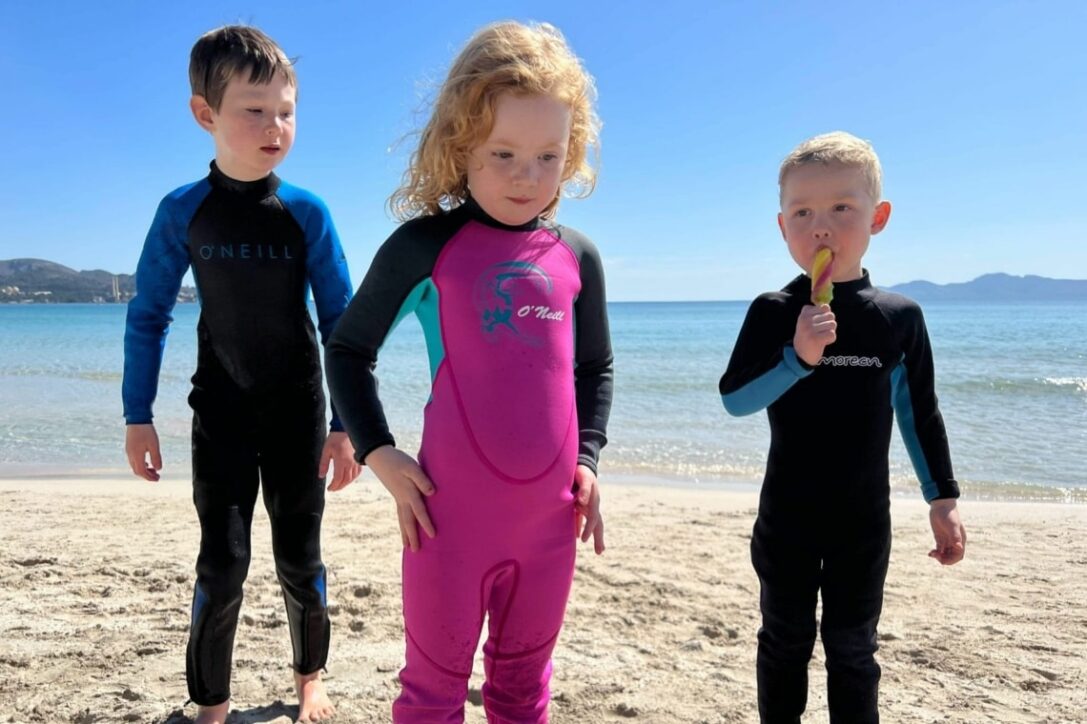 Wetsuits are a type of swimwear designed to keep the body warm in cold water. They are typically made of a neoprene material that provides insulation and buoyancy. Wetsuits come in various styles, including full-length, shorties, and spring suits. Wetsuits are an excellent choice for kids who love to swim in the ocean or colder bodies of water, such as lakes or rivers.
Cover-Ups
Cover-ups are a type of clothing that is worn over a swimsuit, providing additional coverage and protection from the sun. They come in various styles, including dresses, tunics, and kaftans. Cover-ups are an excellent choice for kids who want to transition from swimming to other activities without having to change out of their swimsuits. They also provide an extra layer of protection against the sun and can be worn while walking to and from the beach or pool.
In conclusion, when choosing the perfect swimsuit for your child, there are plenty of options to consider. With the convenience and variety of kids swimwear online, parents can easily find the perfect swimsuit for their little ones to enjoy the water in style and comfort. One-piece and two-piece swimsuits are classic choices, while rash guards and swim shorts provide extra coverage and protection. Wetsuits are a great option for colder water; cover-ups provide additional coverage and versatility.