From Raw to Ripped: How to Choose the Perfect Pair of Jeans for Men
Jeans are a staple item in any man's wardrobe. Whether dressing up for a night out or running errands on the weekend, a good pair of jeans can be the perfect combination of comfort and style.
But with so many styles and fits available, choosing the right pair of jeans that will fit and flatter your body type can be challenging. This article will explore Mens Jeans, their different styles, fits, and materials and provide tips on choosing the perfect pair.
Style: Know Your Options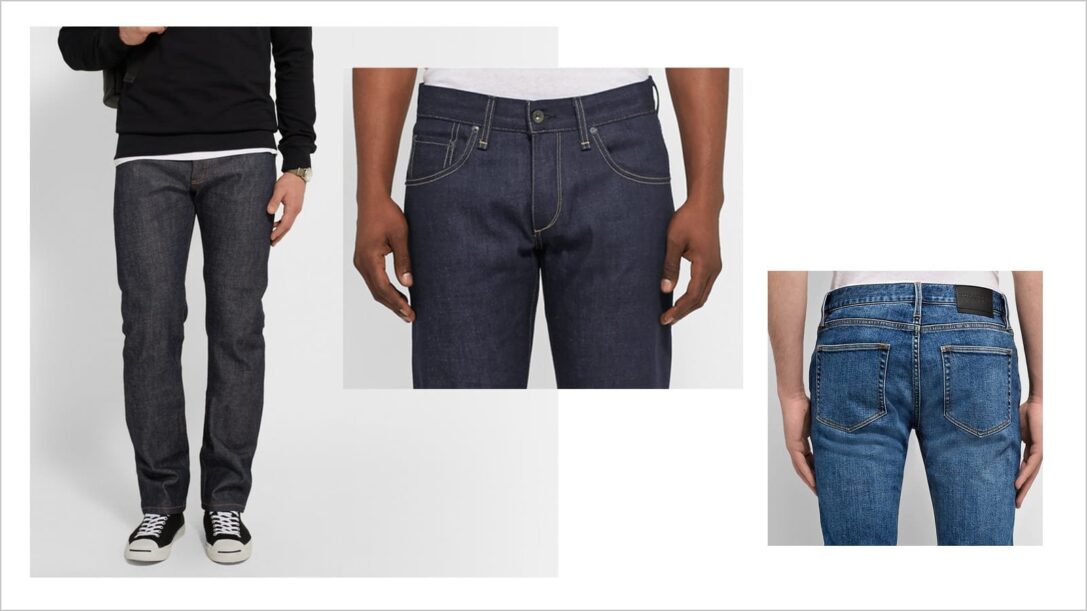 Regarding jeans, there are many styles, including straight-leg, boot-cut, skinny, and slim-fit. Each type has its unique characteristics and can be worn for other occasions. For example, straight-leg jeans are a classic style that can be dressed up or down, while skinny jeans are more trendy and best suited for casual wear. Knowing the different types of jeans available can help you choose the right pair for your needs.
Fit: Finding Your Perfect Match
Finding the right fit is crucial for jeans. A well-fitted pair of jeans can make you look stylish and put-together, while an ill-fitted pair can be unflattering and uncomfortable. Pay attention to the waistband, inseam, and leg opening when trying on jeans.
The belt should fit snugly around your waist without being too tight or loose. The inseam should hit the top of your shoe without bunching up, and the leg opening should be narrow enough to create a clean and streamlined look.
Material: From Raw to Ripped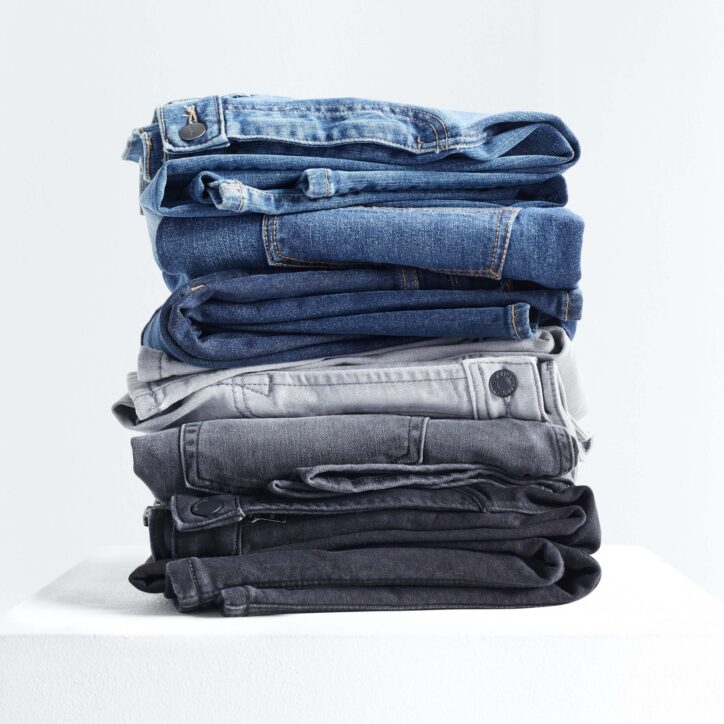 Men's Jeans can be made from different materials, including cotton, denim, and stretchy blends. Each material has unique characteristics and can affect the overall fit and feel of the jeans. For example, raw denim is a popular material for men's jeans because it is durable and can develop unique fades and wear patterns over time. Stretchy blends can provide more comfort and flexibility but may hold their shape better than raw denim. Consider the material when choosing the right pair of jeans for your needs.
Colour: Finding Your Hue
Jeans come in many colours, including dark blue, light blue, black, and grey. The colour you choose can significantly impact the overall look and feel of the jeans. Dark blue jeans, for example, can be dressed up or down and are a versatile option for any occasion. Light blue jeans, on the other hand, are more casual and best suited for relaxed settings. Black and grey jeans can be an excellent option for a night out or a formal event.
Length: Hemming for Perfection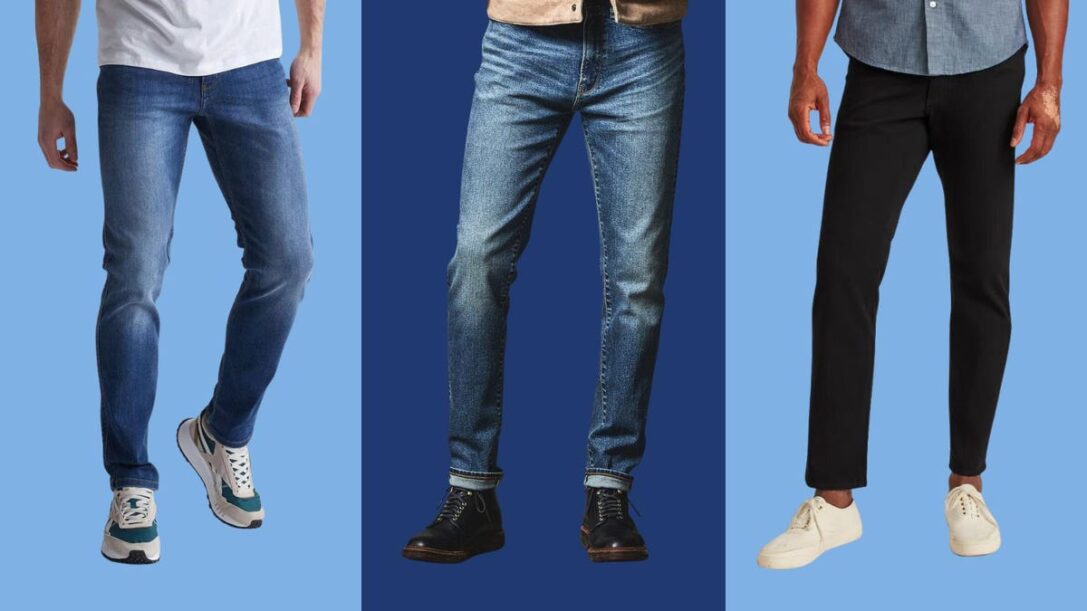 The length of your jeans is essential when choosing the perfect pair. The ideal size will depend on your height, the style of the jeans, and the type of shoe you plan to wear. When trying on jeans, ensure they hit the top of your shoe without bunching up or dragging on the ground. Consider hemming the jeans for a more customised fit if they are too long.
Accessorising: Completing the Look
The right accessories can help complete your look and take your jeans to the next level. Consider pairing your jeans with a stylish belt, a casual t-shirt, or a button-up shirt for a more formal occasion. Add a pair of sneakers or boots for a casual look, or dress up your jeans with a couple of dress shoes.
In conclusion, choosing the perfect Mens Jeans for men requires considering the style, fit, material, colour, length, brand, care, and accessories. You can create a timeless and versatile look by exploring options and finding what works best. Feel free to try different styles and experiment with different looks until you find the perfect pair of jeans that makes you look and feel your best.