4 Ways to Spruce up Your Look With These Smart Watches for Women
Smartwatches have become an integral part of our fashion. Most women love to pair smartwatches to complement their outfits and as a fashion accessory to create a style statement.
With innovative features and sleek designs, smartwatch for women imparts a sense of class and luxury. These timepieces add a regal feel to your overall look and allow you to express your personal style. Smartwatch for women adds confidence to your majestic look and perfectly goes well on any.
After extensive research, we have compiled a list of smartwatches that exude an authentic essence of refinement.
Ways to Add Elegance to Your Look with Smartwatches
Here is a selection of the best smartwatch for women to suit different occasions and create a unique style:
Rock the Sporty Avatar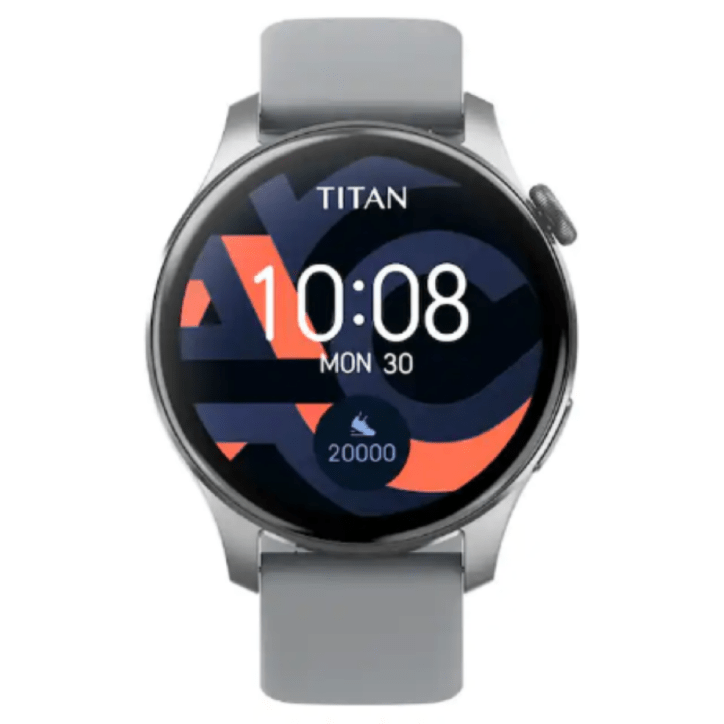 This Titan touchscreen, grey strap watch is perfect for upgrading your ensemble to create a sporty look. This is the best smartwatch for women, with a classic combination of black dial and grey straps. You can style this watch with your t-shirts and jeans or funky outfits to get a sporty look
It enhances the charm of your wrists and features water resistance in a depth of 1.5 meters for up to 30 minutes. With in-built BT calling and voice assistant features, you can navigate easily without any hassles of picking out your phone to respond to calls or messages. Its buckle lock mechanism provides additional safety, and the silicone strap creates flexibility and comfort. So, what's the holdup? Grab this smartwatch for women and add it to your collection.
Elevate Your Casual Wear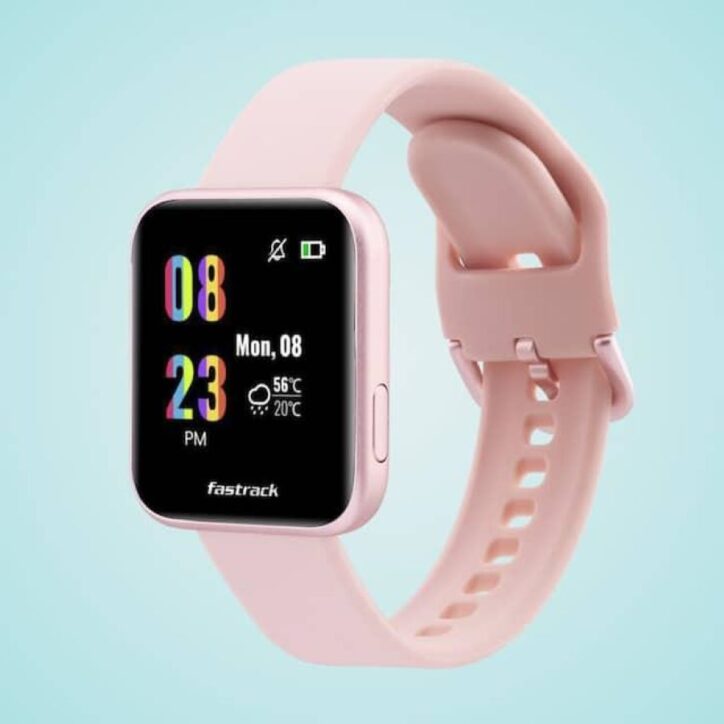 Willing to get a classic look in your business wear? This Fastrack Reflex smartwatch for women must be your favourite pick. With an ultra UV display, you can easily navigate through pop-up notifications in the bright sunlight. Its auto sleep feature lets you understand your sleep quality and helps you improve your routine to get a sound sleep that results in good health. If you are a fitness freak, you can also monitor your progress, keeping track of your sleep patterns.
But what sets it apart from other smartwatches for women? It is a stylish and sleek design. Whether you have to attend a business meeting or go out for a casual meetup, this smartwatch is a perfect accessory to complete your look. So, why wait? Try this masterpiece and take your fitness and fashion game to the next level.
Striking Impression with Casual Wear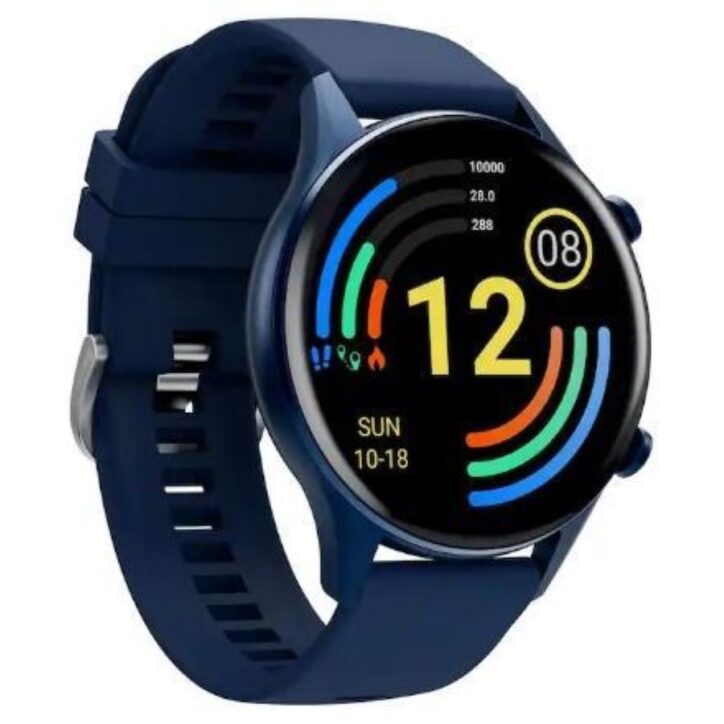 Next on our list of smartwatches for women is this blue strap smartwatch. It is a game changer for those women who want to jazz their casual look. You can create a unique style statement with its stylish blue strap and attractive design. But it's not just looks – this watch also boasts impressive features, including 14 days of battery life, body temperature monitoring, and a health suite.
You can monitor your body temperature and keep up with your health if you want to. Moreover, this smartwatch has an in-built GPS tracking system. So, you don't need your phone to track your outdoor activities throughout the day.
If you want a fusion of style and functionality, the Titan Smart Pro smartwatch for women is perfect.
On-the-Go Companion for Versatile Look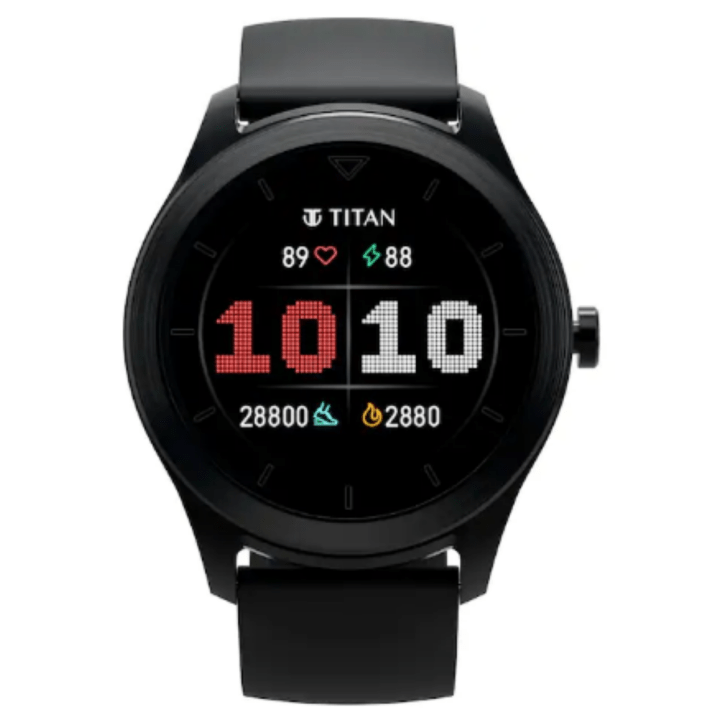 Titan touchscreen smartwatch is the ultimate accessory for anyone looking to stay fit and connected to the digital world. This smartwatch for women is the epitome of on-trend design and functionality, which comes with built-in Alexa that takes your command for playing music, booking a cab, and much more. It also boasts a health tracking feature to help you achieve your fitness goals.
Get your hands on this beautiful timepiece and leverage its features and functionality. You can pair it with casual, formal, or any outfit to add grace to your look. It is a versatile pick for people who want a fresh look every day.
Styling smartwatches for multiple occasions helps you add elegance to your look effortlessly. You can choose the best smartwatch for women on the websites of notable brands, such as Sonata, Fastrack, or Titan. We have listed the best for you here, and you can amp up your style anytime with a smartwatch for women.