Mahakal Mandir Mahakaleshwar Jyotirlinga Temple
Mahakal Mandir of Ujjain is very popular among Hindus and the devotees of Shiva. This famous temple of Mahakal has been there since so long and is popularly known as Mahakaleshwar Jyotirlinga.
---
Mahakaleshwar Live Darshan
Mahakal live darshan can be done from this live video especially for all the devotees of Mahakaleshwar Jyotirlinga.
Mahakaleshwar Temple Timings for visiting are from: 4 am to 11 pm
Bhasma Aarti Timing of Mahakaleshwar is from: 4 am to 6 am.
---
Who is Mahakal?
Now if you don't know what Mahakal is, let me break down this word to make the meaning clear.
Maha means great and Kal means death.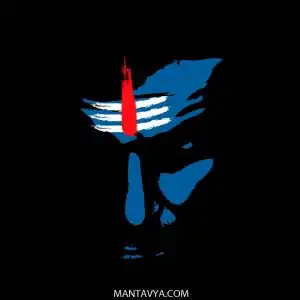 So you see that Mahakal in English means someone who is greater than death!
Shiv Ji is very powerful and is believed to have immense power beyond death and origin.
Mahakal is the name of Shiv ji , Bholenath or Mahadev.
These all are the famous names of Shiv Ji.
Also check Lord Krishna Images
---
STORY BEHIND MAHAKAL
While we call him Mahakal, there are interesting stories behind it!
One of the stories says that when Parvati's father refused to marry her to Shiv, she jumped into the fire of Yagna.
Shiva who loved Parvati got furious and started doing his tandav and it was evident from his tandav that he could destroy the whole universe.
So was he called Mahakal.
There's another one that says: Once when then demon Dushan was killing people mercilessly after getting a blessing from Brahma, he marched towards four brahmins who very dear to Shiv.
Mahadev appeared there to save his devotees and burnt the devil Dushna into ashes.
And you see though the Dushan had the blessing of Brahma, shiv killed him by becoming Mahakal.
---
Mahakal Mandir
There are many Mahakal mandirs in India.
Most of them are small and are in different states.
The most famous Mahakal Mandir is in Ujjain, Madhya Pradesh.
This is none other than Mahakaleshwar Jyotirlinga.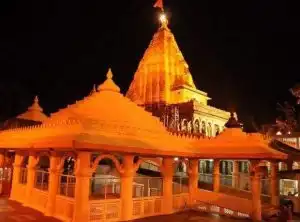 ---
Mahakaleshwar Jyotirlinga Temple's Secret
When the world we live in wasn't here and was just being created, the first 12 rays of the sun that fell on earth created twelve Jyotirlingas on earth.
It is said that Mahadev established himself in this mahakal temple then.
Since then Mahakal Mandir is known and Mahakal is being worshipped by us.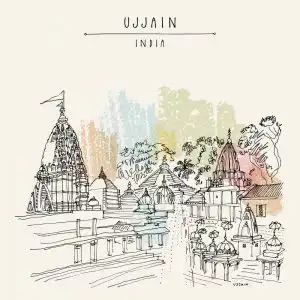 Ujjain's land is mostly barren and is called Shamshan.
The face of Malakal is facing south unlikely other elevens, and that makes it of much importance from Tantra's perspective too.
---
Kings Were Never Allowed To Stay In Ujjain
Did you know that Mahakal Mandir Mahakaleshwar Jyotirlinga emerged on its own?
Today as well, there is a very popular story there that proves to be true.
None of the kings was ever allowed to stay in Ujjain. It is so because whichever king spent a night here, lost his whole empire.
For the same reasons even today, powerful leaders when visiting there, stay in the palace made by Sindhya and never spend a night.
It's true that even today, Mahakal is the owner of Ujjain!
---
More About Ujjain Mahakaleshwar Temple
Mahakaleshwar Mandir in Ujjain is one of the 12 jyotirlingas.
Holy books like Mahabharat and poet like Kalidash have mentioned about Ujjain Mahakal.
Shiv ji is known for destruction and for the blessings. Likewise Vishnu, Mahadev is also mentioned in so many Vedas and sacred books of Hindus.
Same way here, there are temples of other gods too.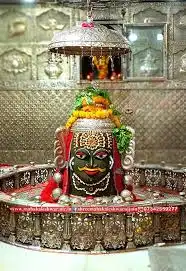 Main Mahakaleshwar Mandir in Ujjain has 3 chambers consisting Lingas of Mahakaleshwar, Omkareshwar and Nagchandreshwar.
Kaal Bhairav, Harisiddha and Vikrant Bhairav are also here.
To add to your knowledge, lord Krishna also studied in Ujjain.
For a long time, Mahakaleshawar Ujjain has been seen as a place of spirituality and knowledge.
King Vikramaditya was also the ruler of Ujjain for a long period of time.
Though there are many temples of gods and goddesses in Ujjain, the queue to see Mahakal Mandir is longer than anywhere else.
---
Koti Teertha: The Kund That Takes Away Your Sins
There's a pond (kund) too in Mahakal Mandir Mahakaleshwar Temple known as Koti Teertha.
Koti means one crore and Teertha means sacred springs.
It was made by Sage Agasthya and is spread in over six-acre.
Taking bath alone in Koti Teertha of Mahakaleshwar is believed to take away your sins.
---
Mahakaleshwar Jyotirling Bhasm Aarti
Ujjain Bhasm Aarti is famous for Mahakaleshwar aarti.
Bhasm means ashes in English and doing aarti from it has the significance that one day everything will finish and turn into ash.
As we know Mahakal has control over time and death.
So it may be the reason behind this popular Mahakaleshwar Jyotirlihng Bhasm Aarti.
This Bhasm Aarti in Ujjain is done in the morning at 4 am.
It is believed that this sacred bhasm tilak can purify you and eliminate the illness from your life.
Mahakalesh Darshan Ticket can be booked online from here.
---
Mahakal Temple: The shrine of Shiva
In this article, I have told you everything you need to know about Mahakal Temple and Mahakaleshwar Jyotirling.
The story behind Mahakal, the Koti teertha of Mahakaleshwar, the secrets of Mahakal mandir of Ujjain and the timings of bhasm aarti in Ujjain.
I have also shared the live darshan of mahakal link and the link for mahakaleshwar darshan ticket booking.
As you are also a devotee like me of Mahadev, you will love these Lord Shiva Quotes.
Don't forget to check this out as it is one of the most visited pages of Mantavya on the internet where you find best images on lord shiva for your status and the quotes that ignite the fire in you.
Jai Mahakal !