4 Best Smart Watches for Tec-Savvy Individuals
In this era of unparalleled connectivity, the smart watch has emerged as a game-changer, revolutionizing how we stay connected. Gone are the days of constantly reaching for our phones; now, our wrists effortlessly become our command centres. With a simple glance, we can view notifications, respond to messages, and even make calls, all without missing a beat.
The smart watch empowers us to effortlessly juggle our digital lives, keeping us in the loop no matter where we are. It's more than a timepiece; it's a gateway to a connected world, allowing us to stay on top of our social networks, manage our calendars, and keep track of our fitness with a mere tap. Embrace the future at your fingertips and experience the freedom and convenience only a high-tech smart watch can offer.
Get ready to take control of your digital life and elevate your wristwear to the next level! In this blog, we've curated a selection of the finest smart watches to cater to your tech-savvy desires. Whether you're a fitness fanatic, a productivity guru, or a fashion enthusiast, our comprehensive guide will help you navigate the sea of options and find the best smart watch that seamlessly blends functionality and style.
Best Smart Watches for Tec-Savvy Individuals
Embrace the pinnacle of wearable technology with our handpicked selection of the best smart watches for tec-savvy individuals. These sleek and intelligent timepieces are meticulously designed to seamlessly integrate with your digital lifestyle, empowering you to conquer your day with unparalleled efficiency. Let's have a look!
Reflex Play Smart Watch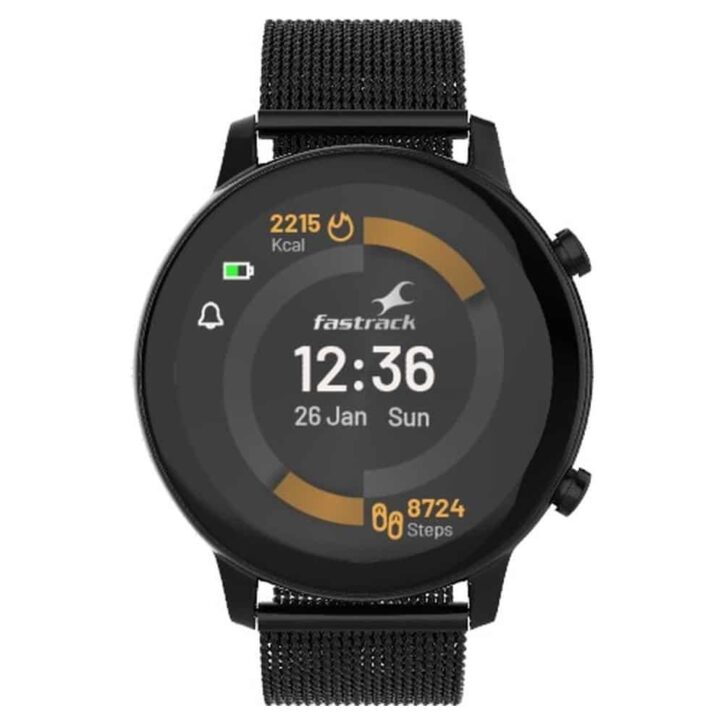 Dive into the world of limitless possibilities with the Reflex Play smart watch. Crafted with a premium metallic body, this timepiece redefines sophistication, making it the perfect companion for the modern-day trendsetter. Featuring a stunning 1.3 AMOLED display, every glance at your wrist is a visual treat, showcasing vibrant colours and crisp details.
Experience the future with its Classic BT Calling and Always-On Display (AOD) feature. The Reflex Play smart watch is IP68 water-resistant and offers fast charging for uninterrupted usage. It goes beyond timekeeping, monitoring your stress and mood to help you find balance in your daily routine. Stay connected, stay stylish, and stay ahead of the game with the Reflex Play smart watch, complete with a sleek black colour strap that effortlessly complements any outfit. Embrace the fusion of technology and fashion and seize the day in style.
Reflex Power Smart Watch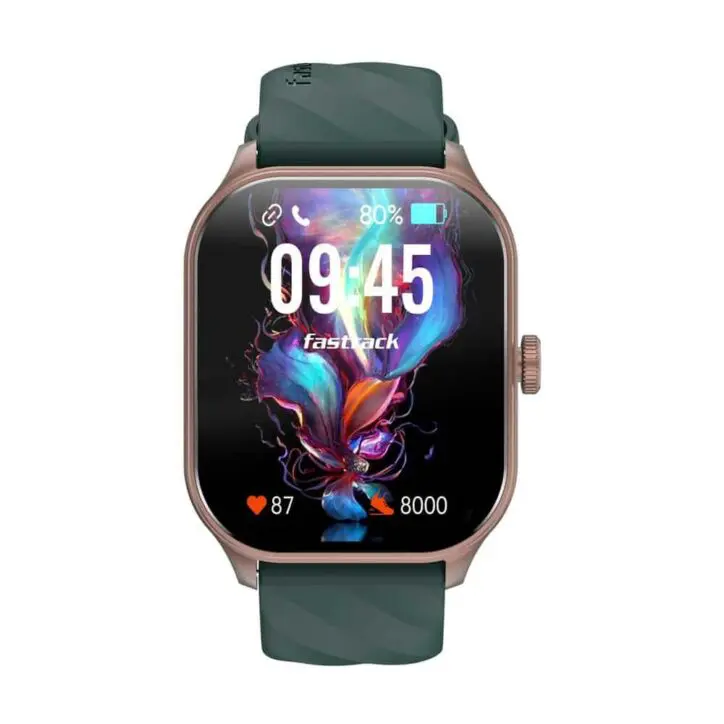 Step into a realm of extraordinary technology with the Reflex Power Smart watch. Its world's first 1.96″ Super AMOLED Arched Display will leave you captivated, offering an immersive visual experience like no other. With an impressive resolution of 410 x 502 pixels, every detail comes to life, ensuring a sharper and more vibrant display.
This intelligent timepiece cares about your well-being, monitoring stress and mood for valuable insights into our fast-paced world. With its IP68 water resistance, it fearlessly joins you on every exciting journey. The Nitro Fast Charging feature ensures minimal downtime, maximizing its incredible capabilities. A sleek black strap completes its allure, making a bold style statement. Unleash the power of innovation and embrace the fusion of technology and fashion. It's time to defy boundaries and seize the day with Reflex Power smart watch.
Reflex Nitro Smart Watch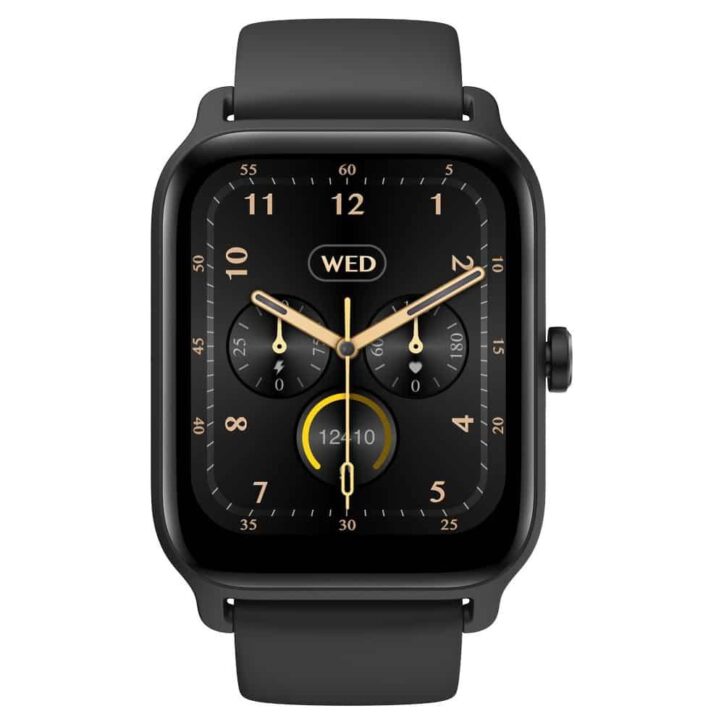 Ignite your style and elevate your performance with the Reflex Nitro smart watch. Featuring a large 1.8″ Ultravu Display, every detail comes to life with vibrant clarity, offering a visually immersive experience. Seamlessly connect to your world with BT Calling, allowing you to make and receive calls directly from your wrist, keeping you connected on the go effortlessly.
Unleash your potential with Sports Modes, and track workouts for maximum efficiency. The Reflex Nitro Smart Watch's Health Suite monitors vital signs, sleep patterns, and stress levels for proactive well-being. Choose from 100+ watch faces and express your style effortlessly. With a sleek black strap, make a bold fashion statement. Experience style and functionality fused in the Reflex Nitro smart watch. Embrace technology's power and unlock your true potential. Redefine seizing the day in a world where innovation meets elegance.
Fastrack Reflex Curv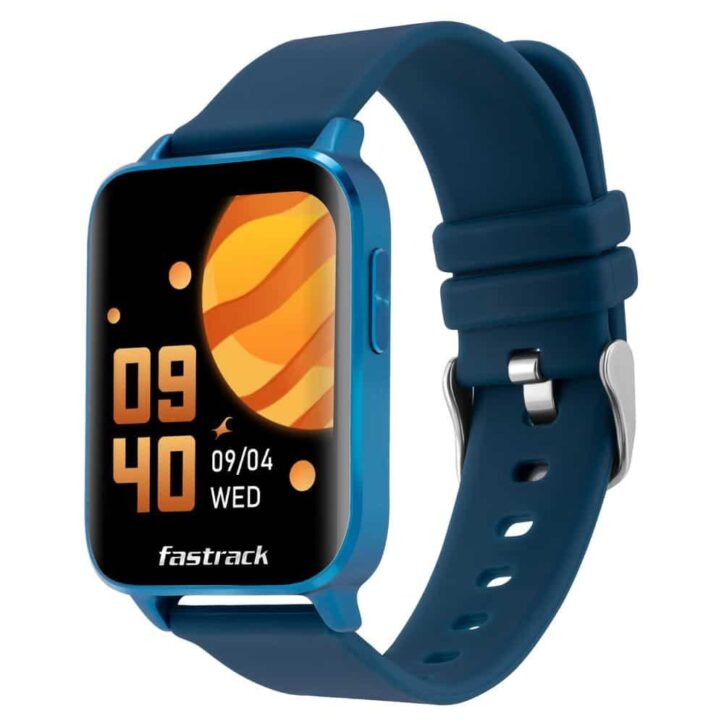 The Reflex Curv smart watch has a one-of-a-kind 2.5D curved display, making it a visual masterpiece, captivating your attention with its stunning design. The curved rectangular case adds a touch of elegance and comfort, while the head-turning colourful options in Ebony Black, Cobalt Blue, and Dusty Pink make a bold style statement.
The perfect blend of style, comfort, and functionality, the Reflex Curv smart watch is your ultimate companion. Elevate your health goals with the feature packed Reflex Curv smart watch. Monitor heart rate, SPO2, body temperature, and sleep patterns, and track women's health. Stay active with 20+ multisport modes and a sedentary reminder. Stay connected with calls, SMS, and social media alerts on your wrist. With up to 7 days of battery life, it keeps up with your active lifestyle. Redefine connectivity, activity, and fashion with this future-forward wearable. Make a lasting impression with Reflex Curv smart watch.
From cutting-edge health tracking features that keep you in peak condition to seamless connectivity that puts the world at your fingertips, these smart watches are the epitome of sophistication and innovation. Stay ahead of the curve and experience the perfect blend of style and functionality. Explore the collection at Fastrack to elevate your tech game to new heights.