What Is a Digital Wallet?
Did you know that only 11% of adults in the United States use a digital wallet for payments?
Digital wallets are quickly replacing physical ones since they are practical and reduce your risk of theft.
If you're interested in protecting your money and managing it, you should go digital.
Continue reading to discover what a digital wallet is and how it can be a practical option to try!
What Is a Digital Wallet?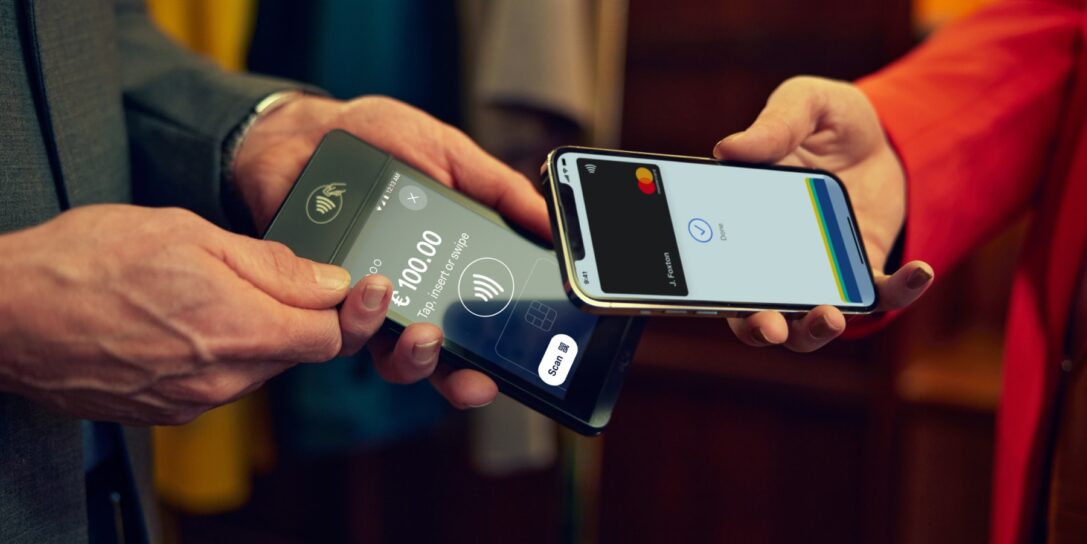 A digital wallet is a phone application that stores digital versions of your debit and credit cards.
As tech has improved, digital wallets have become user-friendly and compatible with businesses. A simple scan of your phone can help you buy coffee or groceries, and you don't have to worry about carrying around dirty cash again.
Many people recommend digital wallets since they increase security and prevent hackers. Fiat money and card numbers can easily get stolen with no way of tracking them. A digital wallet can closely monitor what expenses are coming out of your account and where they are going.
What Are Digital Wallets Compatible With?
Building a digital wallet is simple, but if you don't research your options, you may choose the wrong one.
Consider where your money gets deposited from in regards to your job, does it go into your bank account or PayPal? This information is important since you'll want a digital wallet that's compatible with your needs.
Below are some of the most common forms of payment that you may need in a digital wallet.
Debit & Credit Cards
Source: dignited.com
Uploading your debit and credit cards to your phone can make like much easier.
Instead of pulling out your cards, you can put them in your digital wallet and simply scan them to make a purchase. Many businesses have the tech to make contactless transactions, or they offer online ordering.
Mobile and digital wallets are protected from fraud, so you don't have to worry about your information getting stolen. After you download your wallet, you can input your card details, and your money will be at your side as long as your phone is!
Cryptocurrency
Source: coindesk.com
If you want to store cryptocurrency in your wallet, you must go digital.
Bitcoin, Ethereum, and Tether can all be used and stored in digital wallets. This helps you better monitor your finances since all of your money will be in one place. Binance Coin and the USD Coin are other common cryptocurrencies that people upload to their wallets.
Since you can't stop at the bank to withdraw fiat money, you'll need a crypto ATM if a store won't accept digital payments. You can click this link to find the closest Bitcoin ATM near you!
Gift Cards
Source: wired.com
Most people don't realize it, but you can add gift cards to your digital wallet.
Within your wallet, you can search for specific retailers you have a gift card from. Small businesses may not be an option, but if you visit Starbucks often, you're in luck. Large retailers and chains allow you to upload gift cards to your virtual wallet for convenience.
Adding your gift cards to your digital wallet is great because you will never visit the store without your card again. You can also find relief in the size of your wallet around the holidays. Instead of carrying around a handful of gift cards, you can swipe through them on your phone.
Loyalty Cards & More
Source: lovemoney.com
If you want to use your digital wallet for saving money and not just spending, you should utilize the loyalty cards feature.
Whether you're a loyalty member of a chain restaurant, grocery store, or movie theater, you can earn points digitally. When you're asked for your number or membership card, you can display your digital wallet and it will have all the info they need.
You can also add, share, and use boarding passes, transportation tickets, and concert tickets in your wallet. This is great for people that have a habit of losing things right before a trip.
Choose Your Wallet
Although phones typically come with a built-in digital wallet, you still have several options to choose from.
Your phone provider and the types of currency you need your wallet to be compatible with will direct you to the most suitable option. If you try a wallet and aren't satisfied with it, don't be afraid to download another application since the accounts are free!
Some of the best digital wallets are mentioned below.
Apple Pay
Source: pcmag.com
One of the most popular options for digital wallets is Apple Pay.
iPhone users love the convenience of Apple Pay and can keep a close eye on their finances. Around 75% of iPhone users have enabled Apple Pay and are benefiting from the convenience of this digital wallet.
If you use an iPhone, iWatch, iPad, or other Apple device, this is your best option. Apple Pay is secure and reliable and requires a passcode or ID to make a purchase. Your card details will never get shared with merchants, ensuring that no one steals your credit card number.
This is a completely free platform that's user-friendly and safe.
PayPal
Source: pcmag.com
If you already get paid for work through PayPal, this will be a convenient choice.
PayPal's digital wallet is advanced and compatible with nearly any form of currency. You can use this digital wallet to track your debit and credit card funds, along with maintaining cryptocurrency. You can transfer funds, make business transactions, and control your finances for a minimal price.
Although PayPal charges its users for instant transfers, it's still a great choice. If you're okay with waiting for 1 to 3 business days to receive funds, you don't have to worry about the fees.
This digital wallet can be installed on Apple and Android devices. You can also link your PayPal account to other digital wallets if you have a balance or credit line.
Google Pay
Source: twitter.com
Android users often utilize Google Pay as a digital wallet, but Apple users can download the platform too.
Google is a great wallet since it has some of the best security features and can connect with other accounts. You can use Google Pay, much like Apple Pal or Venmo. Transferring funds and accessing your crypto will be easier than ever when you have a reliable application.
Most stores, restaurants, and businesses accept Google Pay, but you may need to check before you leave. Contact venues and businesses if their site doesn't state their accepted payments. If you can use online ordering, however, Google Pay is helpful.
Venmo & Cash App
Source: komu.com
If you frequently send money to friends and family, you probably have experience with Venmo and Cash App.
Both of these applications can be used as digital wallets. Adding credit and debit cards is common, but many people are underutilizing these apps.
Venmo is a wonderful wallet if you want to manage popular cryptocurrencies such as Ether and Bitcoin. If you spend more time investing in Bitcoin and stocks, however, Cash App is a better wallet.
These digital wallets are user-friendly, but they do have some fees. Make sure you're aware of the ATM fees if you need to withdraw fiat cash.
Set Up Your Digital Wallet
Once you've decided on which digital wallet to use, you can create your account and upload money.
You'll need to create an account so that you can access your wallet from other devices. When you sign-up, you'll have to answer a few simple questions about your contact information. Make sure you use an email that you frequently check for updates on your accounts.
After signing up, you'll be taken to a homepage that would display all of your cards. Grab your physical wallet and cards and start inputting the numbers to connect them with your digital wallet.
Now that you've connected with your income, you can quickly make purchases without pulling out cards or cash!
Control Your Finances at Your Fingertips
Transitioning to a digital wallet can be a big change if you haven't done your research.
Not all digital wallets are created equally, and you might miss out on benefits if you choose the wrong one. Consider the most common ways you spend money and try to find a compatible platform, especially if you need to store Bitcoin. You can also try the digital wallet already installed on your phone for the most convenience.
Don't let your money disappear when you can control it at your fingertips.
If you want to learn more about digital wallets and managing money, read our blog for the latest content!