Lord Krishna Quotes, Wishes & Images
In this blog post, I've collected some of the best Lord Krishna images and quotes.

Shri Krishna is one of the 10 avatars of Lord Vishnu. He is considered to be the preserver of this universe.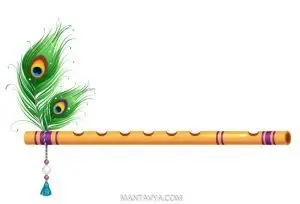 Krishna protects us from evil and takes several avatars from time to time to teach us the right way of living.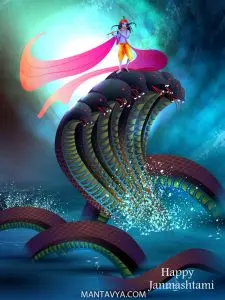 There are many followers of Krishna as following him means living a simple life with simple philosophies that make sense.
Lord Krishna Quotes In English
If you love Krishna, you will surely be captivated by these quotes. So here are some lord Krishna quotes in English for you: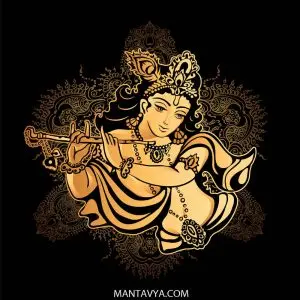 " Always follow your inner self and do what it says."
"Karma revolves around you."
Radha Krishna Images With Quotes
Krishna loved Radha and their love story is very much interesting. Here are some of the best Radha Krishna Images with Quotes that you can use in your status.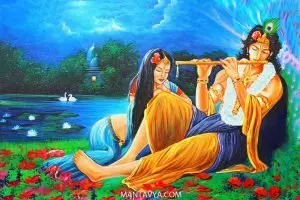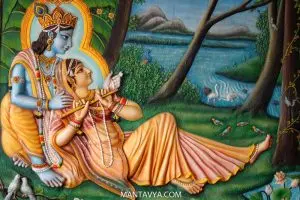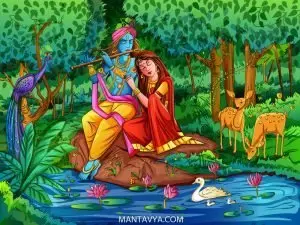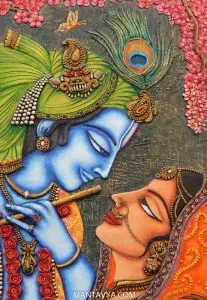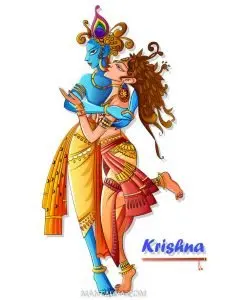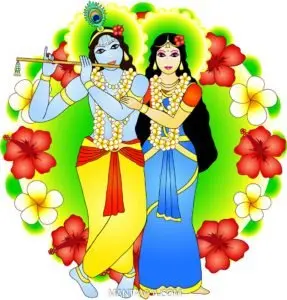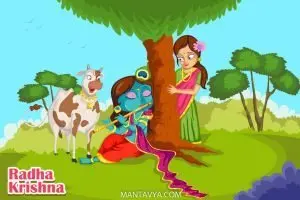 Radha Krishna Love Quotes

These Radha Krishna Love Quotes are as much inspiring as a quote can be.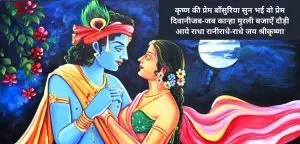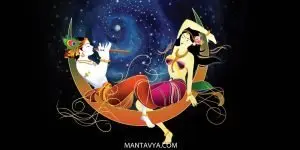 Krishna Quotes, Status & Images In Hindi
Though Sanskrit was used then, many of us don't understand Sanskrit. So here are some of the bet Krishna quotes in Hindi for you.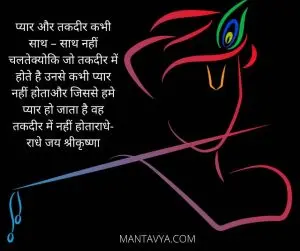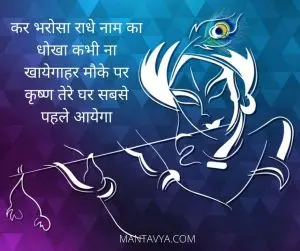 Krishna Janmashtami Wishes | Happy Janmashtami Wishes

So Janmashtami is here and you must be looking for the best Krishna Janmashtami wishes message to send to your loved ones.

Krishna was born on this day and that is why this day is called Krishna Janmashtami.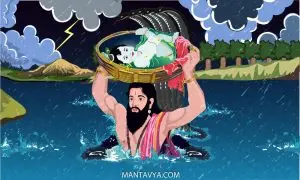 Below are some of the beautiful Krishna Janmashtami Wishes with images for your status and message.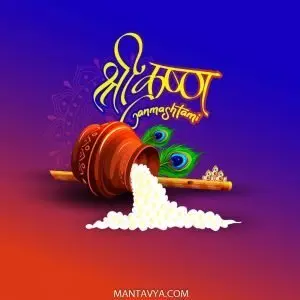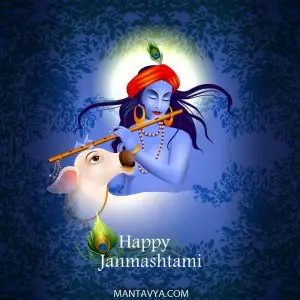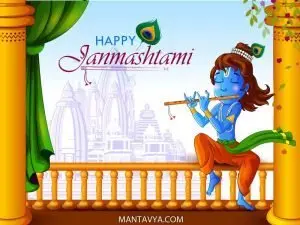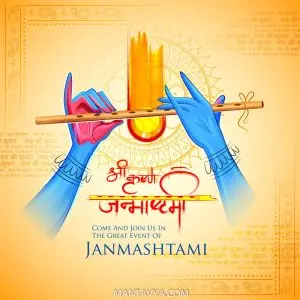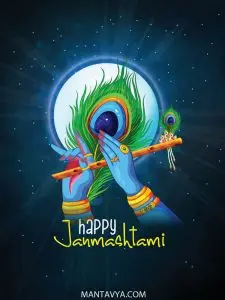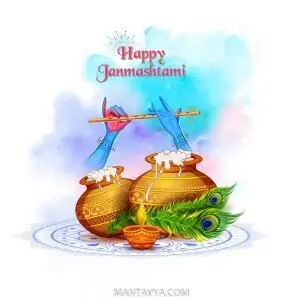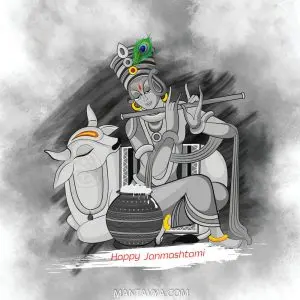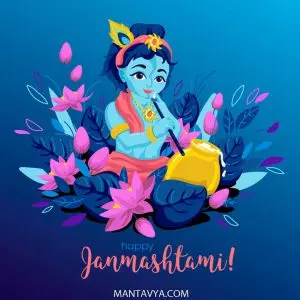 Lord Krishna Birth Story
A long time ago, in Mathura, there was a king
named Kans who was infamous for his greed
and unfair rule.
After the marriage of his sister Devaki to
Vasudev, a prophetic voice from above announced,
"Kans, your tyranny is going to come to
an end. The 8th son born to Devaki and Vasudev
will kill you."
This enraged Kans and he imprisoned the newlyweds.
Kans went on to kill all of the 7 of Devaki's children.
When she gave birth to her 8th child, the
prophetic voice returned, and said,
"Take the child across the river Yamuna to Gokul
and exchange him with your friends Nand's
and Yashoda's newly born daughter."
Vasudev looked down to realize, his hands
had been unchained.
He quickly picked up his lovely innocent child and put him
in a basket, arriving at the gates to find
them opened on their own and the guards asleep.
As he crossed the stormy river, the basket
upon his head, the water never rose above
his shoulders.
When he struggled, a ten-headed snake appeared
to protect the child from the pouring rain.
Vasudev by now had realized that his child
was a divine being.
Krishna Was Saved
At Nand's house, Vasudev switched the children
and returned to the prison.
When Kans arrived and tried to murder the child,
it took the form of Goddess Durga and said
"The 8th child, who is going to end your
reign of terror and ego has been born and will fulfill
the prophecy."
The child, Krishna, was raised by Yashoda
and went on to kill Kans,
And so, every year we celebrate the birth
of Krishna, also known as Janmashtami, across India.
Krishan Bhagvad Gita Quotes
The best part of Krishna's life was when he enlightened the Arjun during the Mahabharata war.

Arjun, who refused to fight and was feeling pathetic for fighting with his on brothers was guided by Krishna.

Those powerful words from Krishna taught Arjun that one should do his work if it's the right thing to do without thinking of anything else.

These slokas from Bhagvad Gita are very true even in today's time.

So let's see some of the great Krishna Bhagvad Gita Quotes: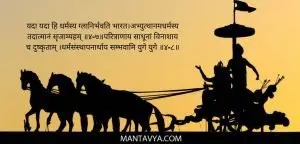 Lord Krishna Images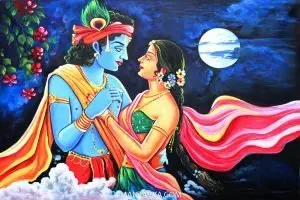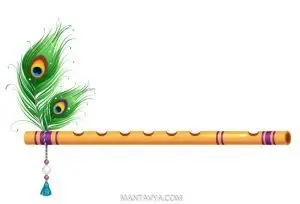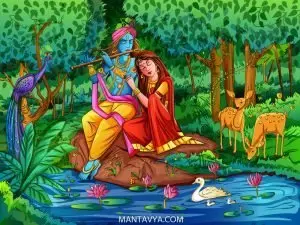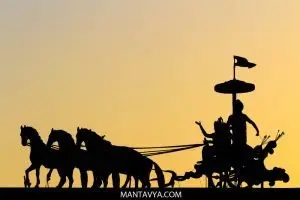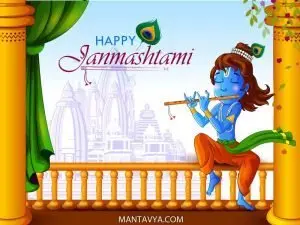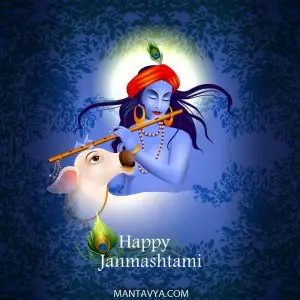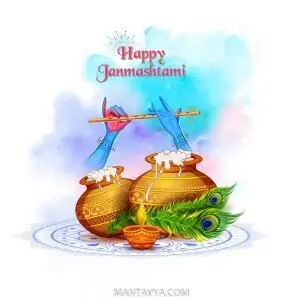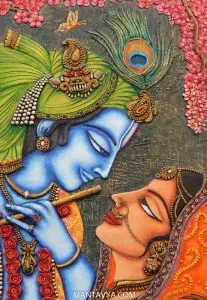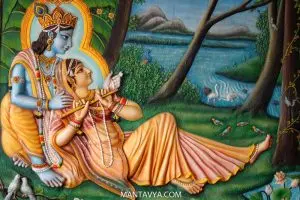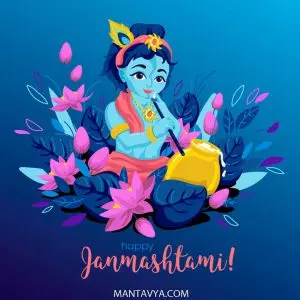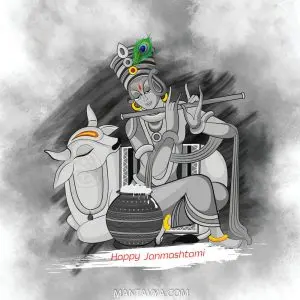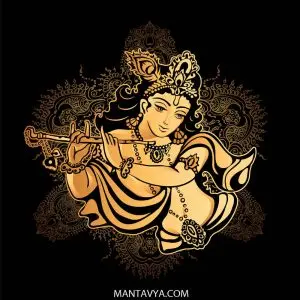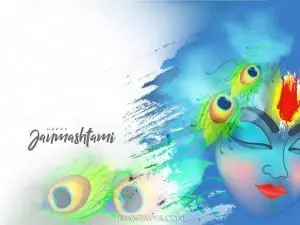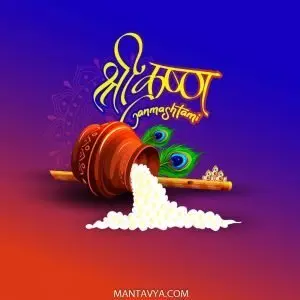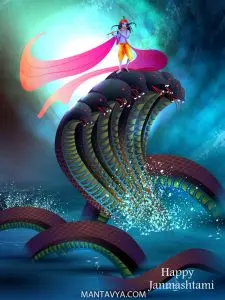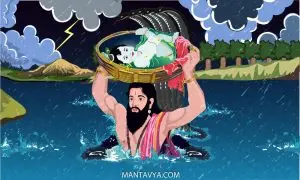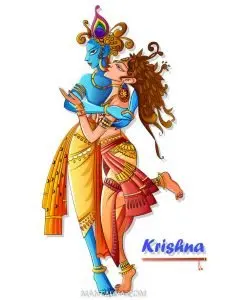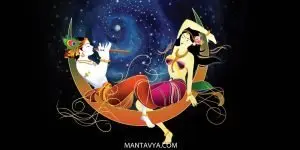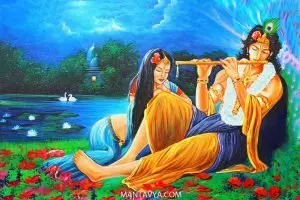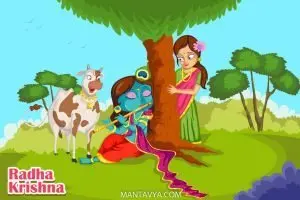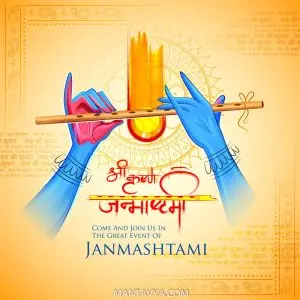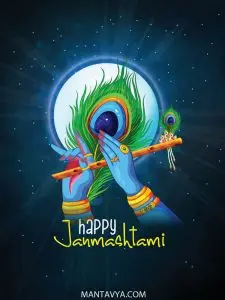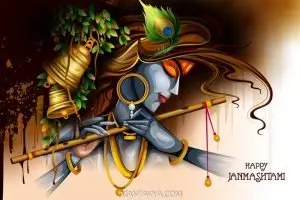 Best Lord Krishna Achyutam keshavam Song
Before you leave
Please leave a comment and tell me what you loved or would like to add in this blog post to make it the best.
Also, if you like Mahadev, here are some Lord Shiva Quotes for you.