4 Things You Need to Know About Platform Bed Styles
To learn the essential things about platform beds, you need to read what those beds are and their characteristics. Once you get better acquainted with this type of bed, you will know if it is the right choice for you. a platform bed is a type of bed that is structured from a rectangular base that represents a frame filled with a mattress of a specific size. The mattress stands in support of wooden slats most often.
Today, there are platform beds on the market of different styles, materials with and without boxes for storing bedding, so you should be better informed about everything in time to know which model is suitable for you. Remember an essential rule that reads; when buying a bed, look more at comfort than aesthetics because sleep is necessary for quality.
A bed is a piece of furniture on which we spend the most time during our life, and it must be functional above all. Platform beds have been trendy for years because they look lovely in the living space, in addition to their functionality. With this bed model, you can also buy an aesthetically pleasing design for the eye and a functional piece of furniture that will not hurt your back and neck when you wake up in the morning.
A platform bed is a quality bed that will provide you with comfort without a box spring. When you sleep in these beds, you are much closer to the floor, i.e., the ground, about 12 inches, which is not typical for traditional mattresses. If you miss the extra bed heights, then there are additional options to put a box spring and increase the bed's size. This type of bed is one of the most practical and comfortable to sleep on.
In the following lines, you can read three things you need to know about platform bed styles below, and if you want to find out more on this topic, go to NFO.
1. It doesn't require a box spring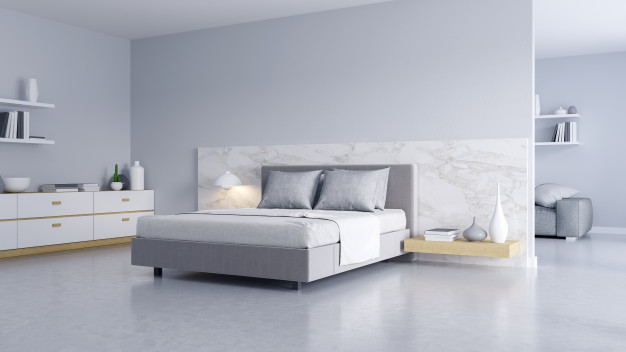 This type of bed does not require a box spring exceptional mattress that fits the bed frame. Platform beds primarily have a supporting role that is functional during sleep, and each mattress can be placed in this frame. It is not necessary to buy any other bed base or put a specific box spring. Also, if you have a memory foam mattress, you can use it in this bed. If there are slats on the platform bed frame, it is recommended that the distance between them and the memory foam mattress be 6 inches.
2. Different types of platform beds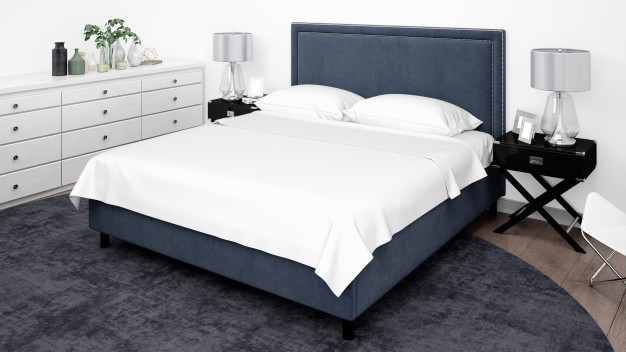 To not confuse your offer of beds on the market, we will now explain each type of this model, because there are 4 of them and each of them has its characteristics. First on the list is the no clearance / solid platform bed, which is a bed with no space under the platform. This type of mattress is a beautiful and aesthetically attractive design because there is no place to store bedding, so it looks elegant. Also, the voyage bed is known for its sturdiness. Second on the list is the floating platform bed, which has central support and four invisible legs that give the impression that the mattress is floating around the room. This model also has no place for storage and is often the younger population living in modern apartments.
Next on the list is the storage platform bed, which, in addition to comfort, is also very practical because it has hidden boxes for storing bedding. These boxes are integrated under the mattress and stylishly hidden, so they look lovely. If you lack storage space in the room, this is the right bed for you. Last on the list is the headboard & footboard platform beds which are very modern although they represent a traditional bed. If you want a headboard and footrest, this is the right choice for you.
3. Different types of the surface of your platform bed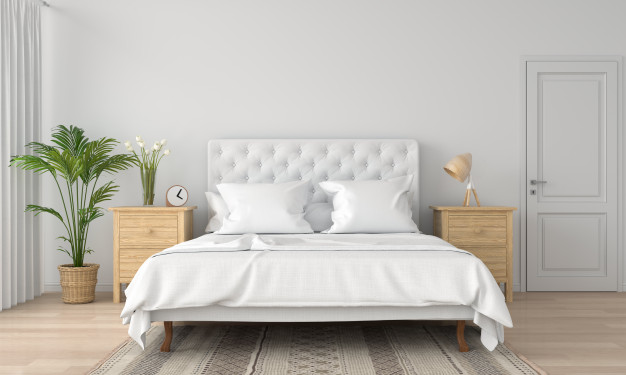 There are three different surfaces of these beds from which you can choose what you like best. The first on the list is a slated platform containing wooden slats that can be arranged closer or farther depending on how heavy the mattress is. If you bought a memory foam mattress, this is the right choice for you.
A metal surface is another type of this bed that is ideal for traditional mattresses. If you want to put a box spring, then choose this surface. Last on the list is a solid platform surface, which guarantees the most robust sleep. The best sleeping experience is with this surface because it is the most durable.
4. Different types of material of your platform bed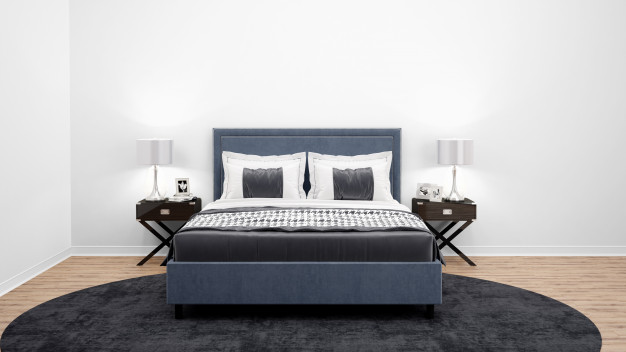 There are three types of materials from which platform beds are made, and each of them has specific classifications. Metal platform beds are long-lasting, high-quality, and a great option if you do not intend to change the bed for many years. If you have decorated the apartment in an industrial style or modern metal is the right choice for yours. The metal does not fade, nor is it subject to change over the years, so it is a very high-quality option. The second type is the Upholstered platform bed which will go great with luxuriously furnished apartments that provide immense comfort. It is the most beautiful solution among these beds; the only drawback is that it can shine from the sunlight.
Last on the list are Wooden platform beds which can be applied in all interior styles, from rustic to modern. Wooden platform beds are very stylish and, at the same time, represent a timeless piece of furniture that will not soon go out of fashion. The only drawback of these beds is that they are heavy, and you will find it difficult to move them around the space.
What is your choice when it comes to platform beds? Do you prefer wooden or metal platform beds?