10 Helpful Remodeling Tips And How-to's All Homeowners Should Know
As time goes by, most of our preferences tend to change. Likewise, some homeowners would like to modify their existing homes to make them further convenient and meet their new standards. For example, people want to have more stylish interiors, classy bedrooms,  customized kitchens, decorated living rooms, and many more. However, if you are not careful enough, there are many possibilities that can fail this process.
Being aware of the best remodeling tips and learning how to use them will make it easy for homeowners to specify how to redesign their houses. Due to that, we have put together this post to help you find great home renovating tips you have to know.
Top 10 Beneficial Remodeling Tips Every Homeowner Should Know
If you have plans of renovating your entire home, or only some rooms in your house, the following tips are beneficial. It is because these creative yet simple remodeling ideas will make sure that your residence will get a fashionable makeover that matches your new requirements.
1. Lowering The Space In Living Room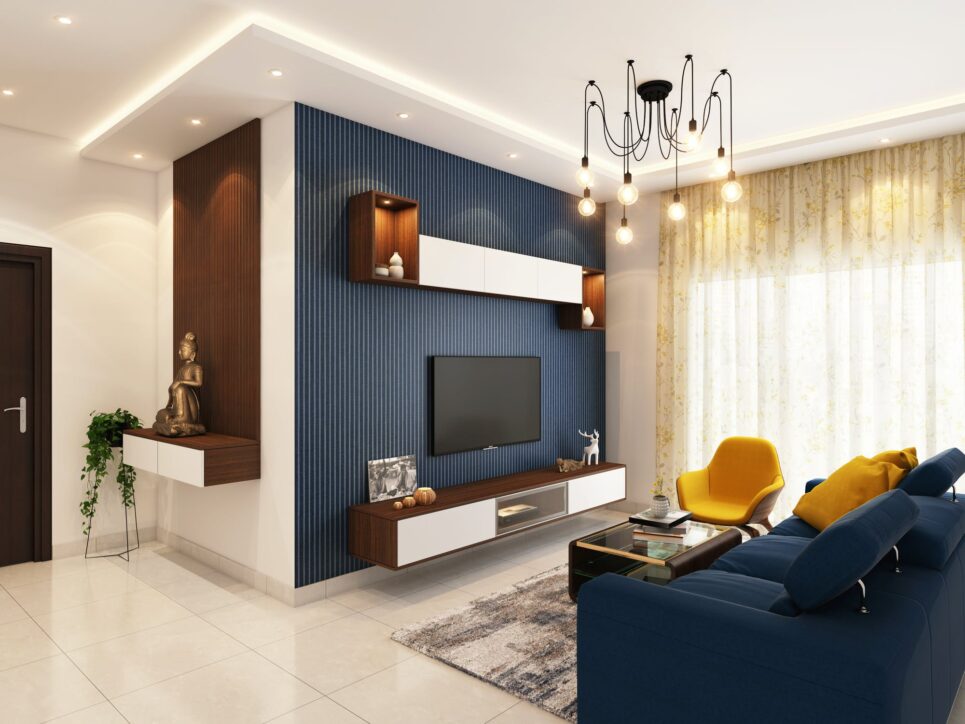 If you look at the latest house remodeling trends, one common craze includes creating hollow spaces for the sofa sets in the living rooms. This design is likely to bestow a comfortable atmosphere in the area. Besides that, it helps in making your living room look a bit bigger than its actual dimensions. Hence, if you want to alter the full room or a larger area, it is better to follow this remodeling tip, which gives a unique vibe to your house.
2. Installing Large Windows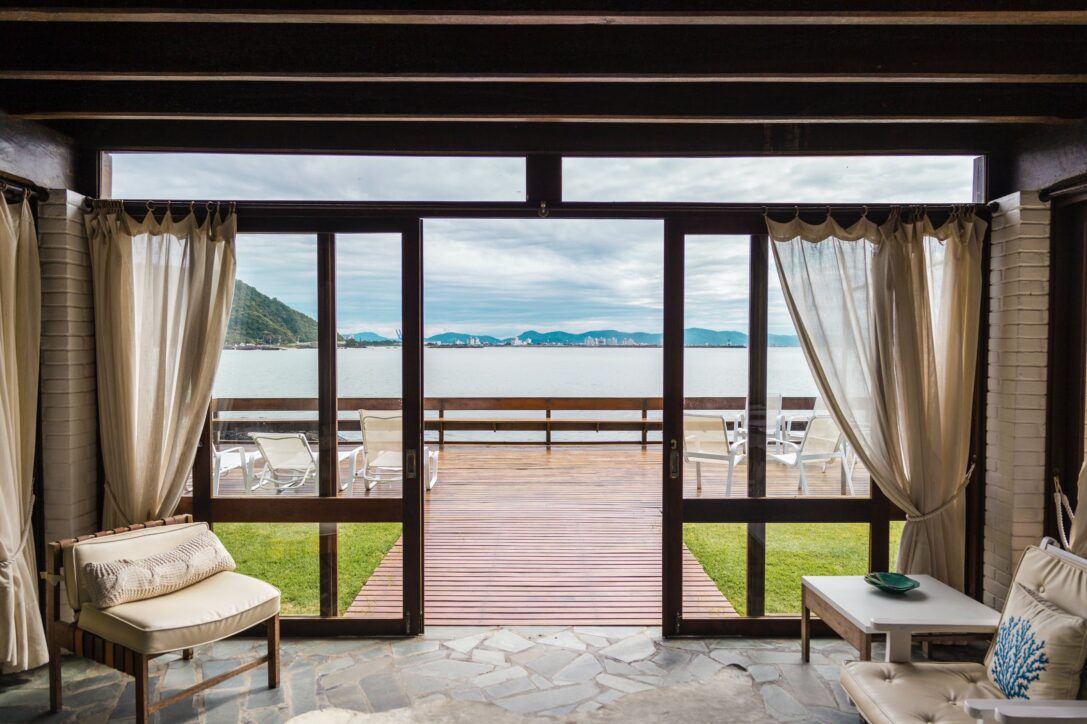 Some home improvement specialists say that almost 50% of the experience of staying in the living room is about getting a broad view of the outdoors. Because of that, putting up large windows when you have living room renovation plans is the best solution. However, if you have a limited budget, which is not enough for obtaining a large window, you can use paint to add light shade to the windows and edges. It will make the windows look big. You can also add window blinds no drilling for better control of light and heat.
3. Enhancing Area With Baseboard Drawers
Many house owners tend to abandon the area beneath the bed and closets. But, not using these spaces implies that you are wasting the beneficial storage areas. Rather than keeping it empty, think of putting low-height drawers, so you can easily pack the additional household ornaments and other objects. You can use this tip when you have to remodel small areas into larger spaces.
4. Make Great Use Of The Empty Space Beneath The Stairs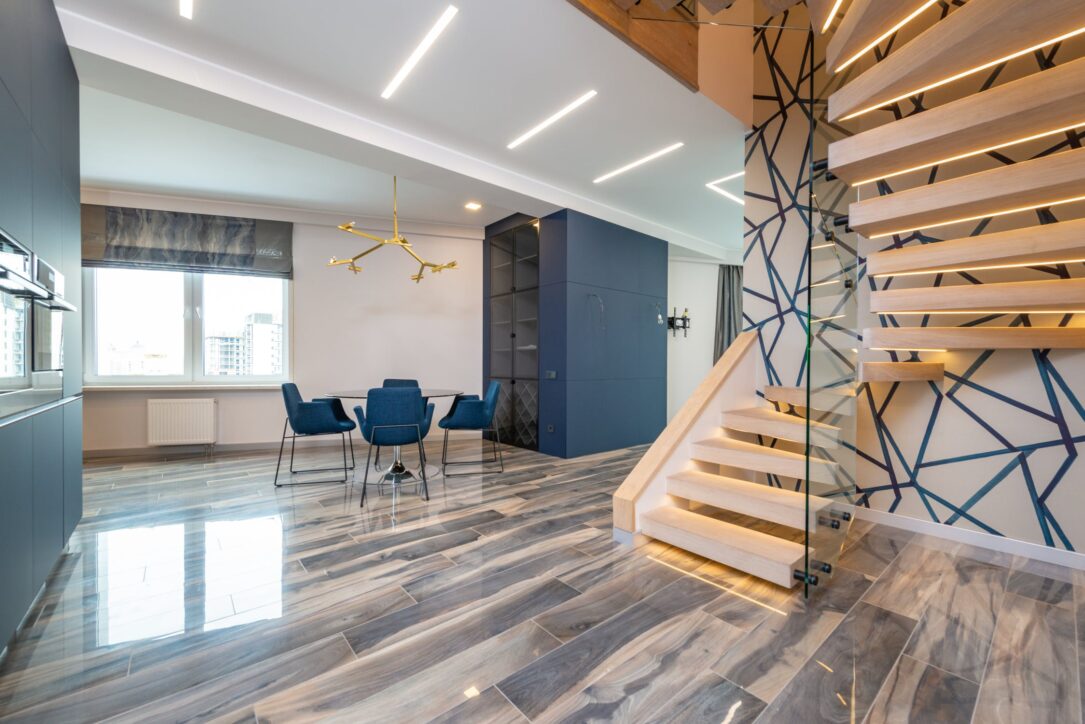 If you have plans of renovating your home which has an indoor staircase, then remember not to make the mistake of keeping it empty. We suggest that you install a few racks to store your books, CDs or make an open playroom to put your child's toy. You can also redesign that open space as a secret room by adding artificial walls and doors that look the same as the stairs and walls.
5. Modernizing Kitchen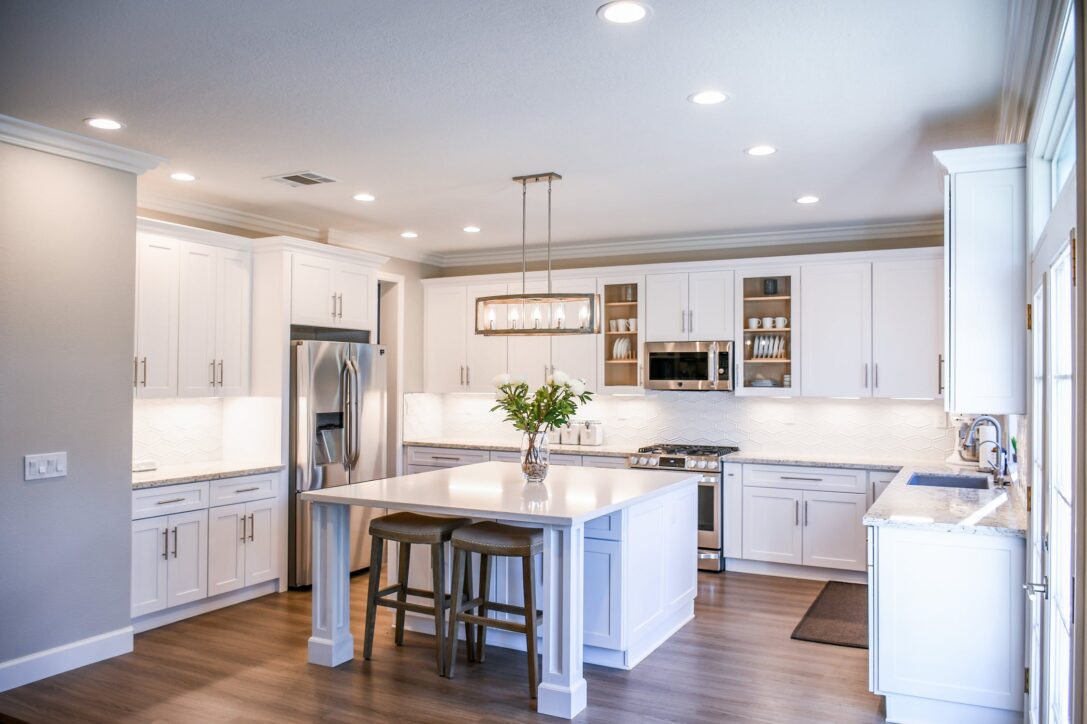 Another best way to increase space while renovating your home is by upgrading and utilizing your kitchen in the decent way possible. With proper redesigning of the kitchen island to its maximum capacity, you can easily lessen the storage dilemmas. If your existing home has open slabs for storing utensils, but you want to remodel it to install closed cupboards, it is better to use kitchen cabinets made with recycled substances or buy them from thrift stores.
In addition to that, you can also create a kitchen island which will give an extra counter area, more storage space, and additional seating choices. You can put above-counter shelves for storing glasses and below-counter racks for stocking juice bottles and other beverages. Make sure to install extra electrical outlets near the electronic appliances to make them more functional.
6. Flooring Options
There are plenty of flooring options available, which enables you to select the one that is a perfect match for your home. If you have plans of renovating your home with stones, then Vinyl flooring is indeed an incredible choice. Besides that, you can also use marbles or tiles for the floors. There are many choices for covering the floor, and some of them include mosaics, reclaimed wood boards, ceramic, granite, porcelain, slate, quarry tiles, and many more.
7. Applying Paint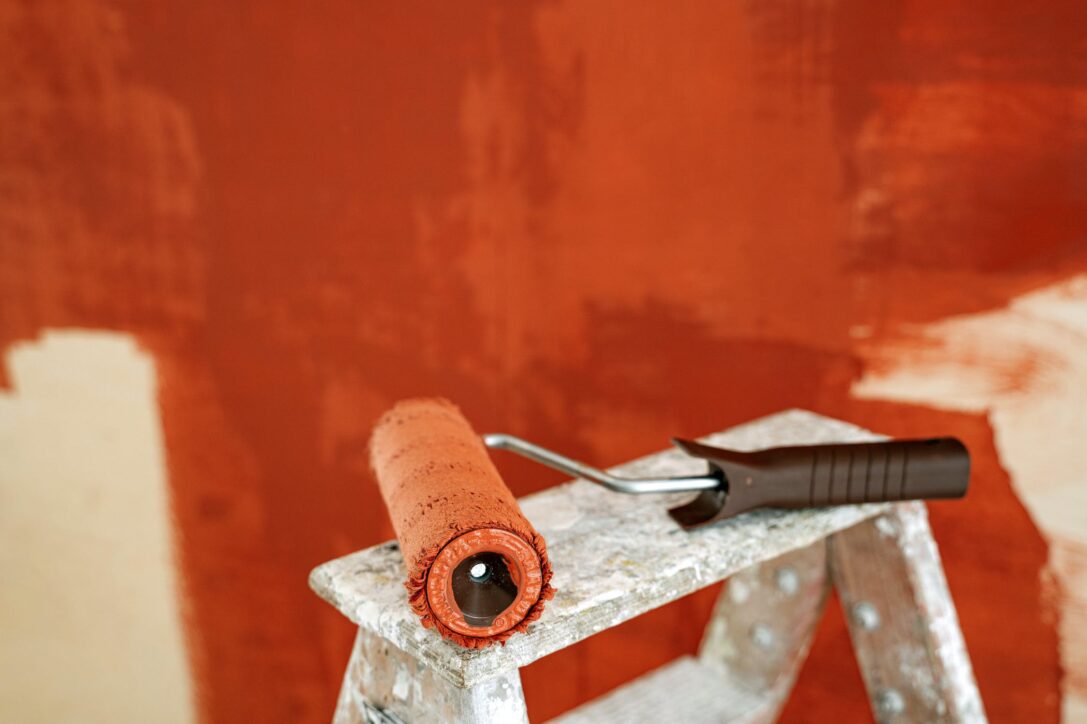 If you do not have a sufficient budget to purchase tiles for the wall renovation, you can opt to apply paint to the walls. Remember to get in touch with the professionals to determine which color shades will match your house's interior and exterior. If you want, you can start painting the walls by yourself, which will enhance your skills and also help you save some money.
If you want to hire a professional service for remodeling your house, it is best to check out koflerdesignbuild.com. It is an entirely licensed firm with about 15 years of experience, and it offers the best design build Los Angeles services.
8. Go With Open Shelves
Another best renovation for your home is to install open shelves, which provides an additional eye-catchy covering. It is better to get limited racks that will be suitable to show your souvenirs, home decors, medals, toys, and other objects (as per your preference). It is up to you whether you keep the shelves totally open or enclose them in glass fences.
Rather than getting tiny cabinets for your living room, we believe that it is best to get large shelves in order to get more storage space. Besides that, the open shelves are more budget-friendly than closed cabinets. You can also use old racks by repainting them.
9. Give Preference To Exterior As Well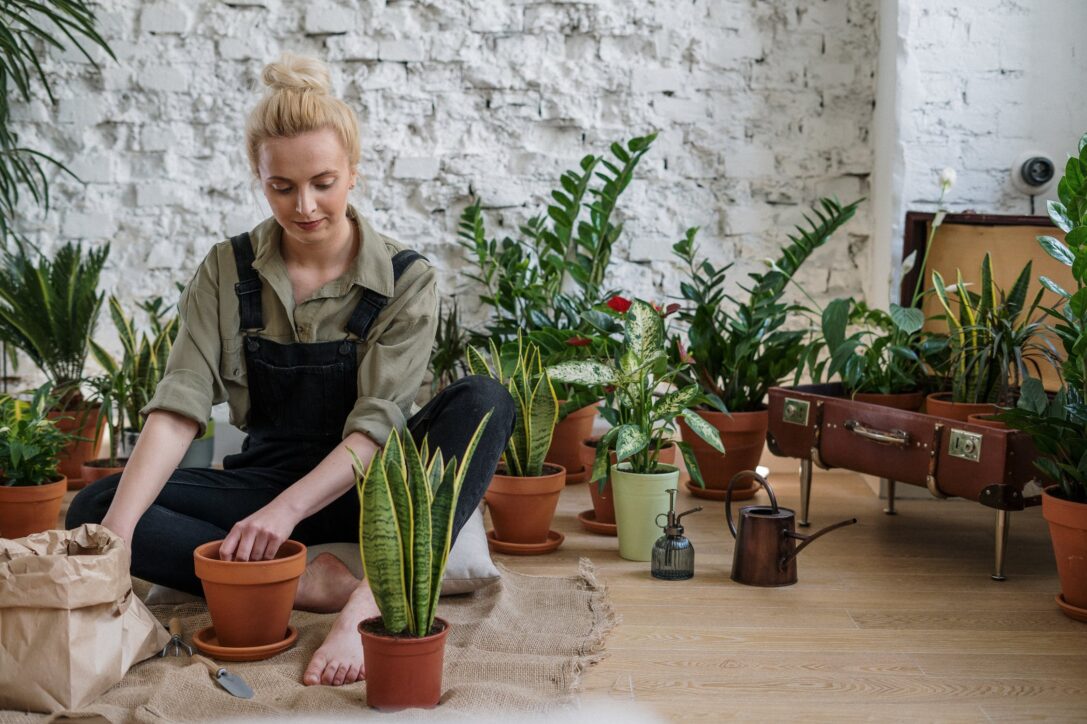 Just like the indoors, the outside space of your home is crucial as well. Because of that, consider renovating your outdoor area, for example, you can fill the ground with natural or artificial grass, grow plants, or simply make a tiny garden. If not, you can also add your old furniture to the outdoor backyard, where you can relax, do exercise or mediation, have breakfast or coffee, and many more.
You can also install accent components that will give a pleasant vibe and joyful appearance to your home. Other easy ways you can use to glorify your exterior are: redesigning the mailbox, installing colorful and welcoming pieces in the entrance, getting window shutters, and putting tiny plants on the window space.
10. Install Tiny Things By Yourself
Some studies indicate that the total expenses for hiring labor for your home renovation project would take around 40% to 65% of the entire budget. So, if you want to save some money, try to install small things by yourself. For example, you can do the following things: installing tables, tiny cracks in your kitchen, moving medium-sized furniture, and more.
Advertising your property for sale or listing your apartments for rent at rental sites like Rent.com. Here are three more things to look for before putting your house on the market.
Bottom Line
The best solution to renovating your home in a stylish and affordable way is by making a list of things you prefer to renovate. If you want, it is better to hire experienced companies which can provide professional service. Lastly, make sure to follow our tips in order to complete this project in the easiest way possible.