6 Tips To Choose The Best Daybed Mattress – Know What Are They?
If you have overnight guests at home and need more space in your living area, you must consider a daybed. You can make use of it as a bed, couch, sofa, storage unit, and bench. Even though it is the best sleep solution for guests, you can operate it regularly with a suitable mattress in your children's room, guest room, and other rooms.
If you are looking for the mattress for your daybed, then a cooling mattress is the best option. You can find them on this website. The gel infusion in the mattress makes your body cool and helps to get a good night's sleep.
About Daybeds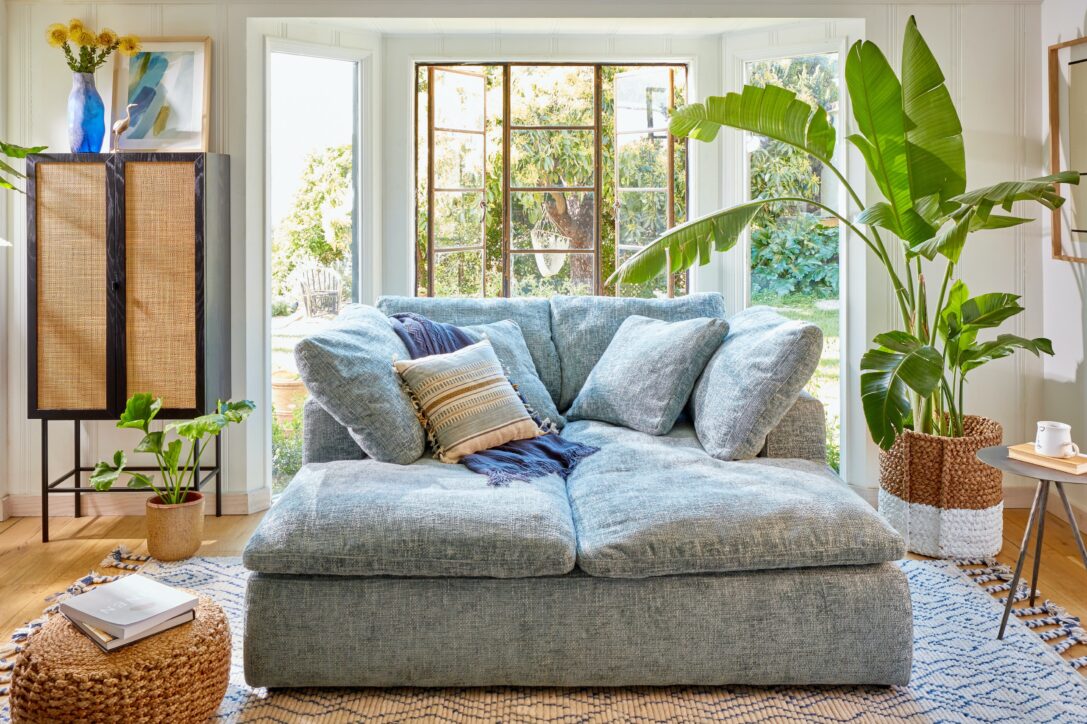 A daybed is a versatile piece of furniture that fits perfectly in all the rooms including the guest room, living area, den, office room, or bedroom. Also, they offer additional space and beautiful seating when required. It contains 3 primary components, they are.
Frames – It has 3 pieces, a back panel and 2 side planes, which are made with metal, wood, or both. This bed is designed for standard twin mattresses of size 39×75. Also, you can choose other options like queen mattresses, double style, or double trundle.
Slats or link spring – It is the common support for a mattress that is in the shape of a metal grid. Link springs will be attached to the frame side panels to make the bed stable and strong.
When it comes to the slat system, it is similar to the slat system of a full-size bed. Slats are fixed to the back and front rails of the bed to provide support to the mattress.
Trundles – Usually, a trundle is the frame, which is stored below a link spring. It provides extra sleeping space when required. Trundles are of 2 types, with a drawer trundle or pop-up trundle. A pop-trundle is very popular as it changes a twin XL-size bed into a king-size one.
Tips to choose a daybed mattress
While purchasing a mattress for your daybed, you have to consider mattress thickness, mattress size, mattress material, and mattress firmness as all these impacts the functioning of the daybed.
1. Size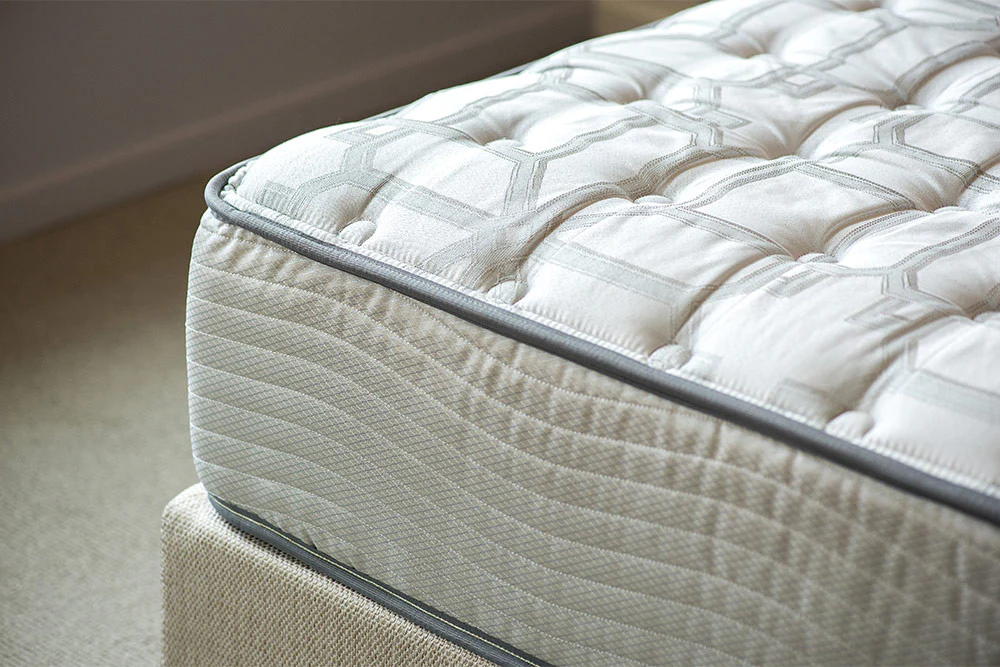 Although most of the daybeds are of twin size that fits a 39×75 inches mattress (twin size), you can even choose narrow twin mattresses 30×75 and full mattresses of 54×75 inches too.
Choose a mattress depending on its use. That is, in case you want a couch, opt for a narrow twin size mattress as it requires less space in the home. In case you need a regular bed, choose a full mattress, which is comfortable and spacious.
2. Thickness
You have to consider the thickness of a mattress while purchasing a mattress. Too thick mattresses will make your bed tall, whereas too thin mattresses are uncomfortable to use daily. So, choose a mattress of 8 to 12 inches to sit on or to sleep on.
3. Firmness
The firmness of a mattress determines how the cushioning impacts comfort and the bed. You can choose a mattress depending on the sleep position.
Side sleepers – soft mattress to medium
Back sleepers – medium firm or medium mattress
Stomach sleepers – Firm mattress or medium mattress
4. Materials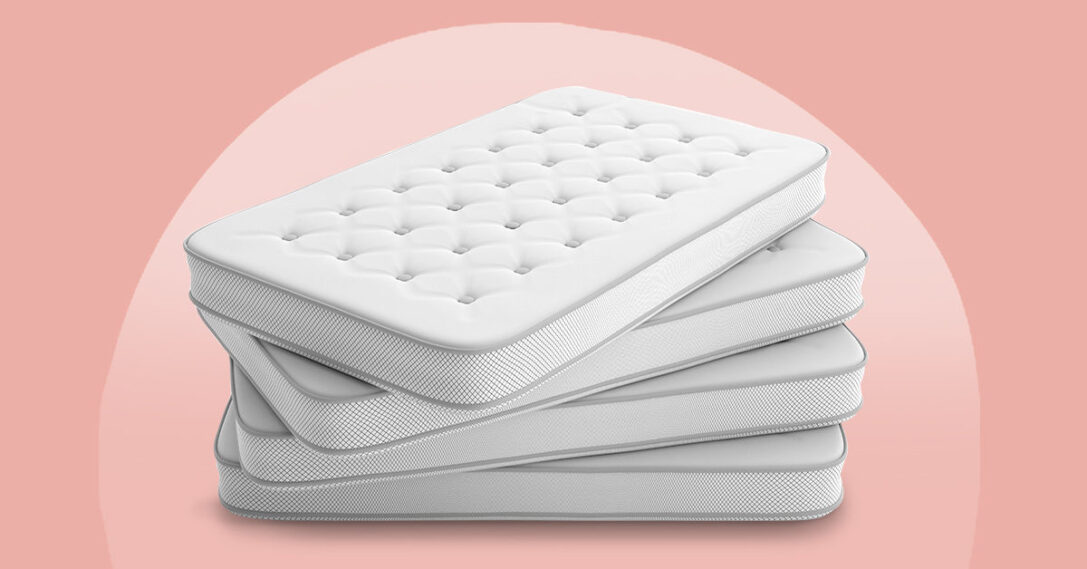 The durability and feel of a mattress depend on the type of material you choose. There is a range of mattress materials available on the market, they include:
Memory foam – It is ideal for people suffering from back pain as it is cozy, relieves pressure, and is luxurious. Also, it contains cooling materials that absorb the heat of the body.
Latex – It is a natural material that relieves pressure and is durable. Also, it is more breathable and buoyant.
Innerspring – Innerspring mattresses are more comfortable as the upper layers are made with materials like foam, polyester, cotton, or down.
Hybrid – Hybrid mattress is a combination of foam and innerspring mattresses. It contains a comfort layer and coil support system, so a hybrid mattress aligns the body shape to provide comfort and support.
5. Style
Pick a style that goes well with the rest of your home's design. To give you an example, daybeds are available in Sleigh, Mission, and Victorian styles. There are just as many options in contemporary styles as there are in classic styles.
Daybeds with tiny, simple profiles, larger and more complicated ones, and types with detailed carving that match a formal and classic aesthetic are all options. When it comes to color, you have a lot of options in addition to style.
6. Price
Depending on the material, thickness, and other specific technology, the average daybed might cost anywhere from $150 to $1500. Another expense to consider is the cost of blankets, sheets, pillows, and other accessories. For optimum support and longevity, if you frequently sleep on your daybed, pick a higher-quality mattress. Use a less expensive mattress if your daybed is primarily used for sitting, as you won't require the support and sleeping features of more expensive mattresses.
Daybed benefits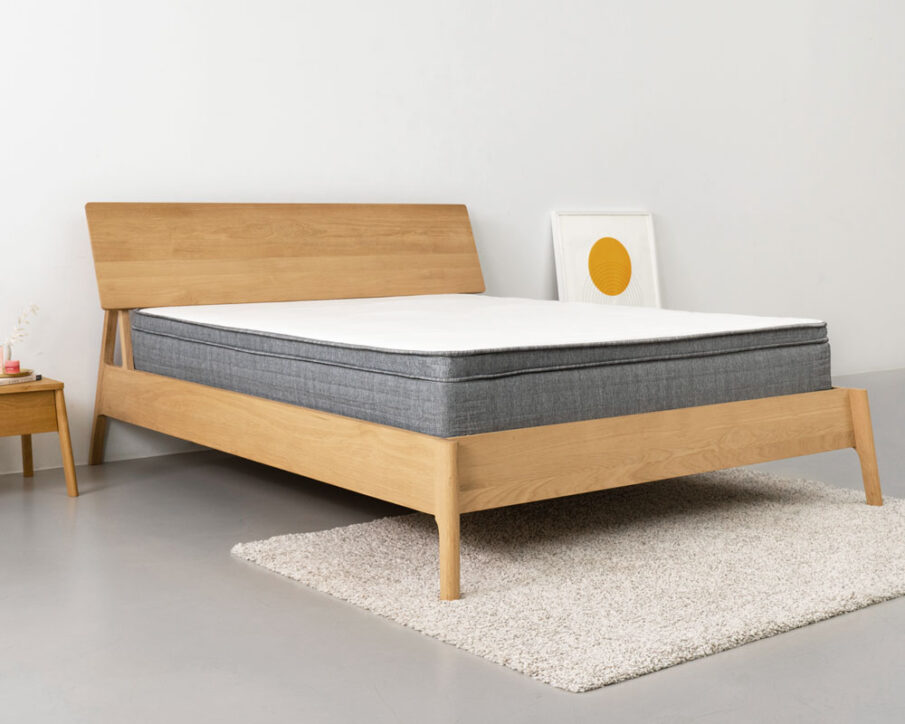 Even though a daybed construction varies from one to another, it can be used for various purposes. A few benefits of daybeds are listed below, they are:
Decorative: Daybeds are normally outwardly engaging and accessible in essentially any style or pattern. The edges are typically made of metal or wood and come in each shade of the rainbow. There are current varieties as well as classical-looking variants.
Maximizes the space of a room: If you're working with a limited area, you'll need to make the most of it. When you use a daybed as a bed, you won't require any extra space. Futons and sleeper couches, which should be hauled out and set up, give this issue. They can occupy the whole space when pulled out and give a genuinely awkward resting surface. The mattress should be adequately adaptable to overlay while it isn't being used, which causes uneasiness. Futons are more agreeable than sleepers by and large, even though they don't offer the best insight. At the point when you have a greater number of visitors than you expected, the trundle variations of daybeds will give you more resting room.
Multipurpose: Sleeper sofas aren't the most appealing pieces of furniture on the market. Daybeds have this advantage because they are attractive and come in various styles. The frames are available in any color and are made of wood or brass. If you want to go for an antique look, you can find daybeds that seem like antiques.
Best for Children: In particular, if their bedroom is smaller, kids and teenagers may be interested in daybeds because they can have a private sleeping and sitting area. A daybed is useful for various activities, including reading, watching a movie, and entertaining guests. Choose a daybed with a trundle if your kids share a room or frequently have sleepovers.
Many stores offer quality mattresses for beds or daybeds at an affordable price, choose the best one, and order a suitable mattress for your daybed.
Conclusion
Finally, when looking for a daybed mattress, consider your preferences and requirements. Allocate more money for a better mattress if you intend to sleep on your daybed. On the other hand, you don't need to spend as much money if you only use your daybed sometimes for guests and sitting.
We hope our advice will simplify and help you narrow down the selection process while looking for a mattress. Most mattresses provide sleep trials so that you may test them out at home and determine whether or not they meet your demands if you're unclear about what's best for you.