How to Choose the Right Lace Color For Your Wig
Have you considered buying a wig recently and you got stuck at the moment when you were supposed to make some other choices and not only the wig color and style? Even though you can probably hardly wait to order the most beautiful one you can find online, have it delivered and try it on, there may be a few small but important things to consider when choosing the right piece for you.
The same way coffee is as important as the way it is served and enjoyed, the wig texture, style, and shape are as significant as the inner part of the piece. It's understandable if this small part of the wig hasn't occupied your mind at the first glance, yet it's still something to think about. Colors are never boring – and matching the lace shade with the hair nuance is the best way to make your choice even more interesting.
Full lace wig vs. lace frontal wig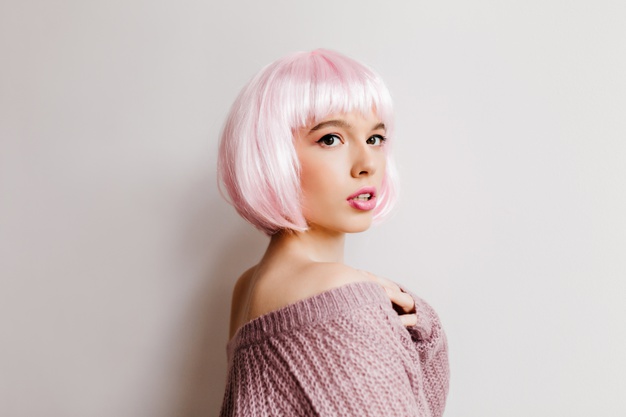 Frontal wigs are those that contain a small pure lace panel along the front line of your hair connected to the wig frontal area. These pieces are elastic and flexible, and you can put them on quite easily since they cover up the full scalp and are widely used due to their resemblance to natural hair. On the other hand, the full wig contains a lace cap that fully covers the head, and all hair must be knotted into it manually. This second type offers the opportunity to shape the hairstyle in the way you want, as no one will notice that you're wearing it at all.
Color palette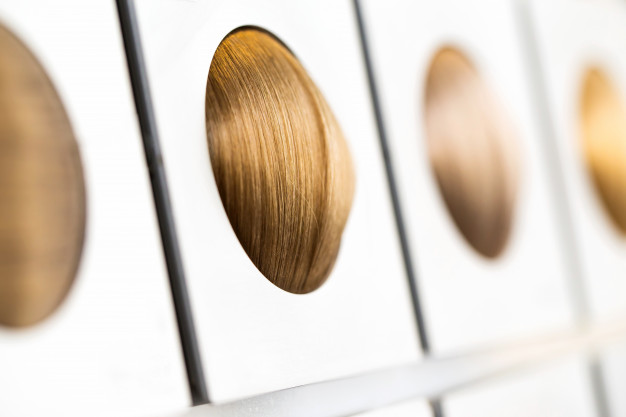 Everything made for highlighting human beauty must come in colors. We have eyeliners, lipsticks, nail-lacquers… And when we talk about the skin, the skin tone that we naturally have must match the tone of whatever we try to pair it with, including lace color.
In this palette, we have four main groups of colors:
transparent – this one has been ideally used by people with very light and fair skin, yet it can be used for some other hues as well
light brown – this type is suitable for the moderately light to light brown tone
middle brown – this type is best suited for the natural, mostly brown skin tone
dark brown – mostly fit for the people with dark brown skin hue
This palette mostly looks like the concealer or skin foundation basic palette which isn't really a coincidence. In the same way, the foundation should match your tone and appear as natural as possible on your skin, the full wig you wear should 'get along with it too, as it's also something that makes the appearance of your full upper part – your full bust.
There's also a so-called HD lace which comes only in transparent nuance. Those are the types that fully mix with the hue of your skin, whichever it is. Yet, it's rather fragile and needs special care to maintain its texture so it doesn't become worn out or damaged.
Lace type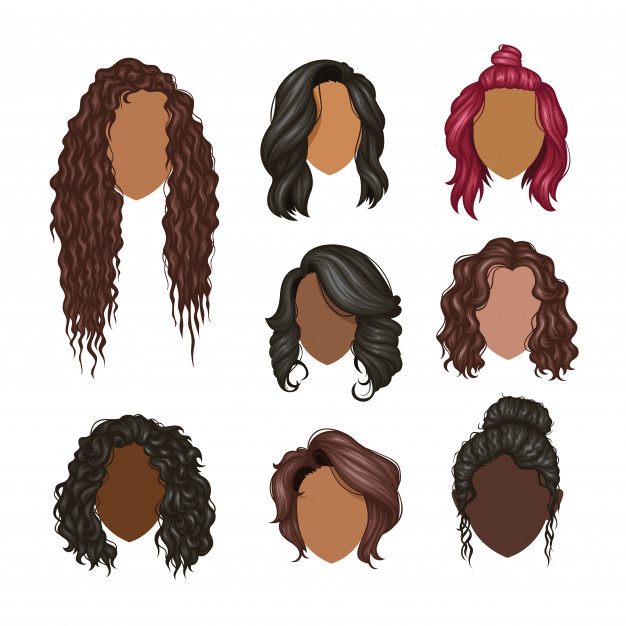 There are two types of laces and both have gotten their names based on geographic location:
The Swiss-type – has a thinner and more delicate structure and it's usually rather invisible
The French type – has a thicker texture and, despite being significantly more durable, it's used in situations when the visibility will be less of an issue, while durability plays a significant role.
Choosing the perfect color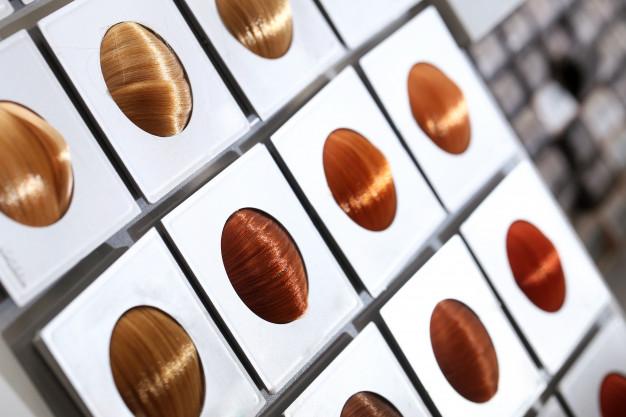 There are several methods you can use to make the color of the inner wig suit your scalp skin tone perfectly. You need to observe the piece and determine which of the above-mentioned groups of tones matches your natural tone the most.
None may match 100%, yet there's a special trick – you should always choose a lighter one. Even if it's too light, you can use makeup to adapt it to your needs. In case you face a situation where the match is almost impossible to make, this might be a sign to consider a transparent one, just to be on the safe side.
Even if you find yourself in a situation where the nuance doesn't exactly match your skin tone, there are some options for how this can be solved with no fuss.
What to do when it should be darker?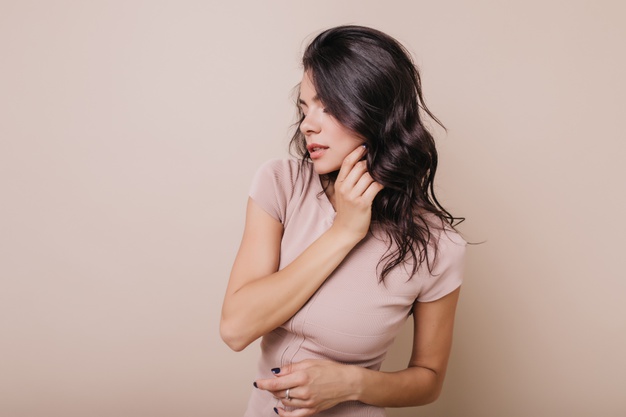 First aid – foundation/concealer. Your makeup has just gained one more purpose and for this, you will need to take either a foundation or your concealer and press it onto the lace to make it blend with your skin when turned upside down. It's indeed a quick and not durable solution, yet it's quite fast and helpful.
First aid – tint/makeup spray. Apply the spray on the back of the wet lace and let it dry for a little while – you will notice magnificent results
First aid – dying. The imitation of the hair dying can serve the purpose here. You can use a few drops of hair color and soak the lace into the bowl initially filled with warm water. Once it reaches the tone you wanted, you can pull it out. Simply rinse with cold water now and use some shampoo and conditioner as if you are washing your hair. The effect lasts longer and you'll definitely be surprised with the result.
First aid – black tea. Believe it or not, tea has gotten its new purpose too – all you need is 10 black tea bags and hot water. Put all the bags into the water and press them until the color gets out. Once you remove them, soak the lace into the water and wait until it reaches the desired nuance. After that, you can pull it out and wash it the same way you wash your hair!
What to do when it should be lighter?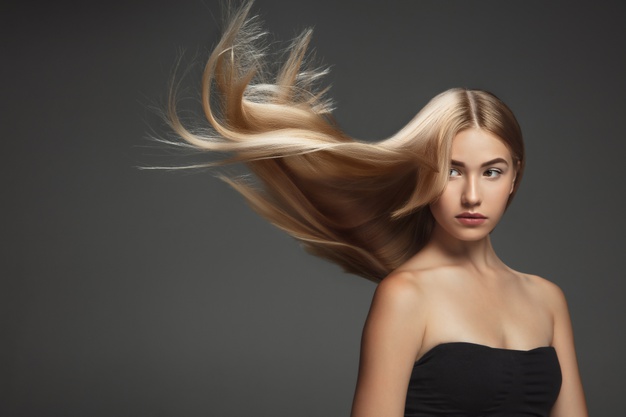 First aid – bleaching. Simply put the bleach into a dish, add the hair cream developer and mix until it thickens. Apply the mixture on the lace until fully covered. After 15 minutes you can wash it with cold water and use some mild or neutral shampoo.
First aid – purple shampoo. This type of help can be useful if the tone is only insignificantly darker than it should be. This shampoo is made especially for blondes – it can neutralize all the yellow tones and turn them into lovely ivory-colored ones. If blond hair bundles seem to be your jam, you may want to check this – the chances you will find a nuance you have always wanted is huge!