How To Properly Frame A Mirror – 2023 Guide
It is unlikely that you do not have a mirror or even more of them in your house. Some people keep it only in the bathroom. Some like to have a mirror in the hallway – and some even keep them in the living room or other rooms in the house. Yet all these mirrors are different.
Do you wonder how they are different? They are different in their character – and their character is determined by their framework. You can make the frame yourself, especially if you are creative, have imagination – and some skill.
Get Mirrors Into Your Interior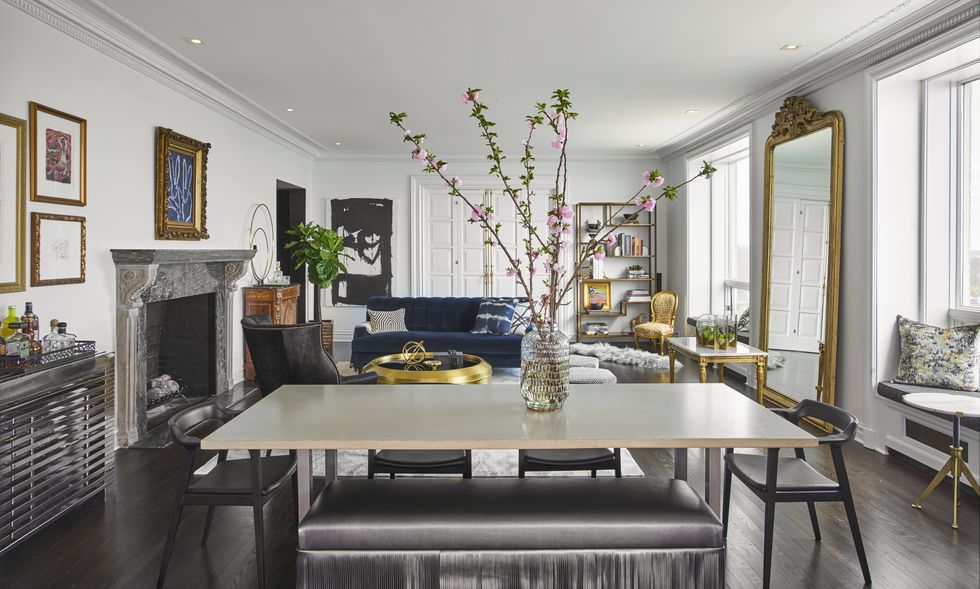 Mirrors make a significant contribution to interior design, in both functional and decorative contexts. Some activities that we do every day, such as applying make-up or dressing – would have an uncertain outcome if we did them without the help of a mirror.
Also, mirrors increase the functionality of the space. It is important to mention the aesthetic role of these popular accessories.
Namely, whether the mirrors are large or small, with or without frames, geometric or abstract shapes – the interior in which they are located exudes a special charm. Also, the rooms in which mirrors of more luxurious dimensions are placed become visually more spacious –  since mirrors with the reflection of light create the illusion of a larger interior.
Types Of Mirrors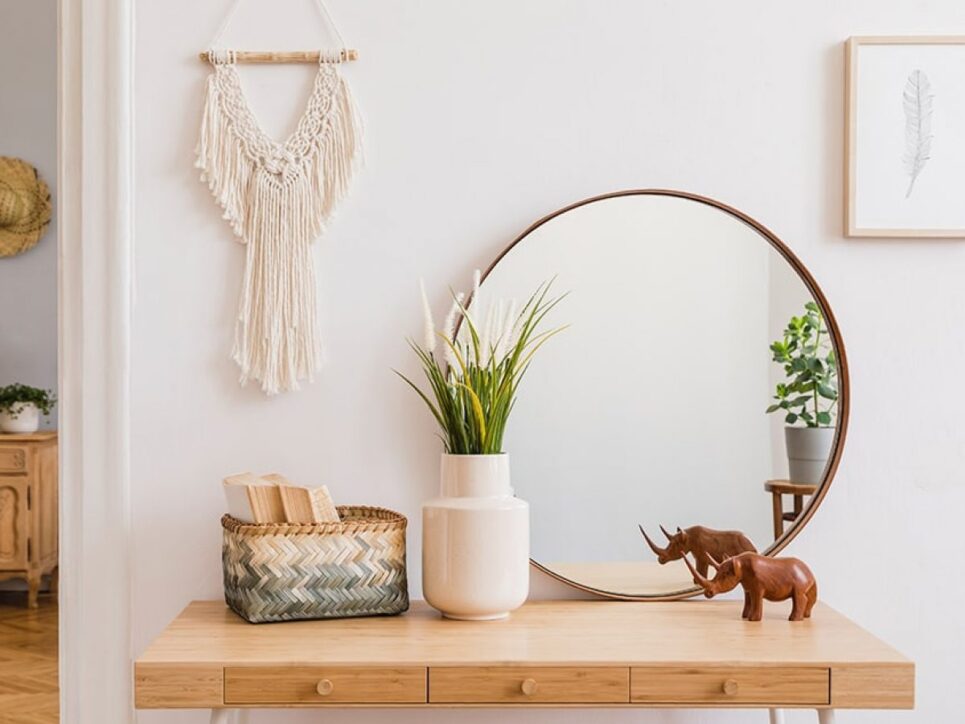 Of course, you must first know what kind of mirror you want. Some basic division of mirrors says they can be flat and concave. A flat mirror is a polished, flat surface – which reflects most of the light rays. Flat mirrors are most often used in everyday life.
However, we can also make a difference according to their purpose, but also the method of installation – where you can opt for wall-mounted, freestanding mirrors, etc. Mirrors can also differ in the color of the glass, the shape – but what gives them a character in the first place is the frame.
The Frame Will Give The Mirror A Special Charm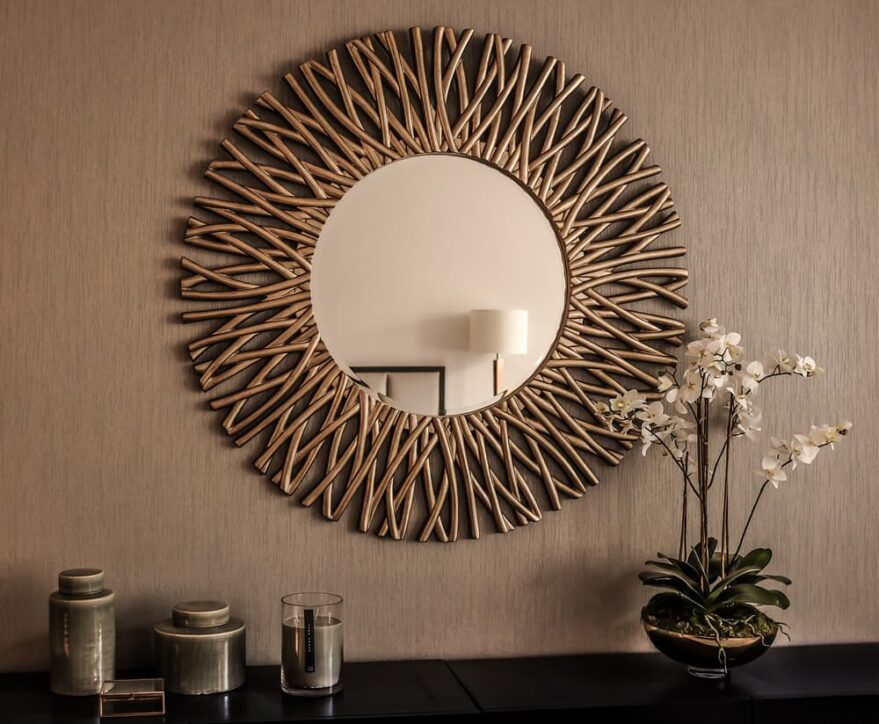 A mirror frame is something that can give your mirror character and determine its purpose. Just like in the case of paintings, the frame is a decorative detail that can fit your mirror into your space and style.
Whether you are a fan of modern mirrors or you want some traditional or antique models – a properly framed mirror will bring extra charm and style to your space. You can opt for the purchase of ready-made, framed mirrors – or you can choose the services of professional framers to whom you can explain exactly what you want.
You can learn more about frames and types of mirror frames by taking the time to search the internet. Here, you can find a large number of framing services – but also a handful of ideas on how to do it yourself. If you are creative and have some time, tools, and skills – you can make a frame for your mirror yourself.
How Can You Properly Make A Mirror Frame?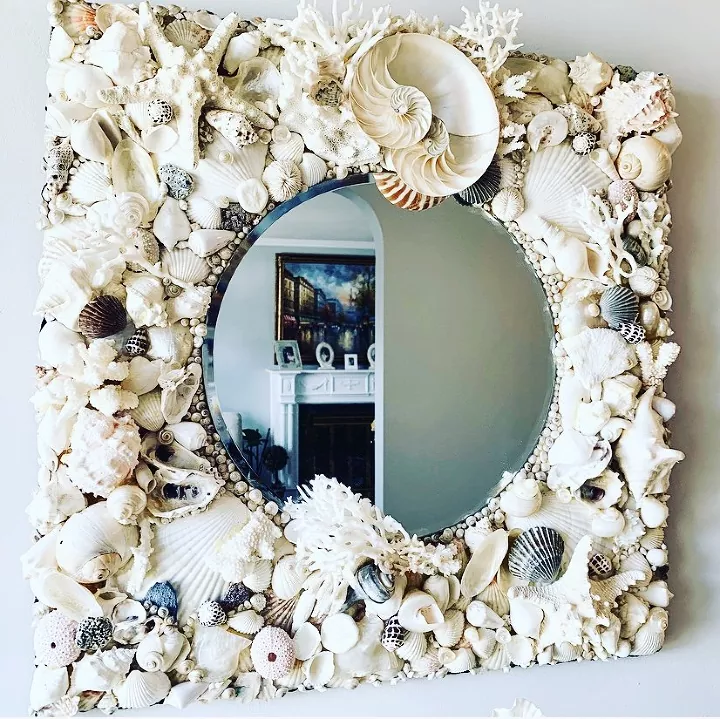 If you decide to make a mirror frame yourself, know that it does not necessarily have to be hard work – but it still requires some skill. In addition, you need to know to choose the right design and materials to use. That way you can literally create your own little work of art. You can use more expensive but also cheaper materials to decorate the frame. Depending on your imagination and creativity, such a mirror will be a striking detail – no matter in which room you place it.
However, when choosing a material from which to make a mirror frame – rely on your own affinities, but make sure to fit everything into the design of the room where the mirror will stand. The best thing about making a mirror frame yourself is that you can let go of the imagination – and even involve other family members in this creative work.
Choosing Material For A Mirror Frame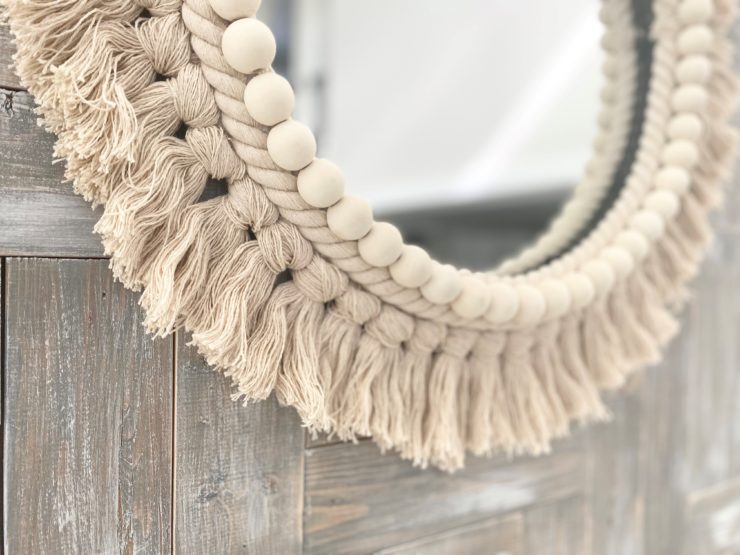 The mirror frame does not necessarily have to be metal or aluminum as most people think. Of course, there are a handful of materials to choose from when making a mirror frame, but you must also know their properties to make a mirror frame properly.
For example, if you are going to make a frame for a bathroom mirror – polyurethane is a good material because it tolerates moisture well. Sure, you can also make a metal frame, but that requires a little more skill. Also, for the frame for the bathroom mirror, you can use aluminum, which, unlike metal, is softer and "more compliant".
Also, depending on where your mirror will stand, you can make a wooden frame – or use unconventional materials such as rope or leather. Of course, if you have decided to make a frame and decoration on your mirror yourself, you must know that in addition to standard materials (wood, polyurethane, aluminum, etc.) you can use other types of materials for decoration.
You can use seashells or crystals that you can glue to the mirror frame. Also, beads or mosaic glass can be extremely interesting details on your mirror frame.
Tools You Need If You Make A Mirror Frame Yourself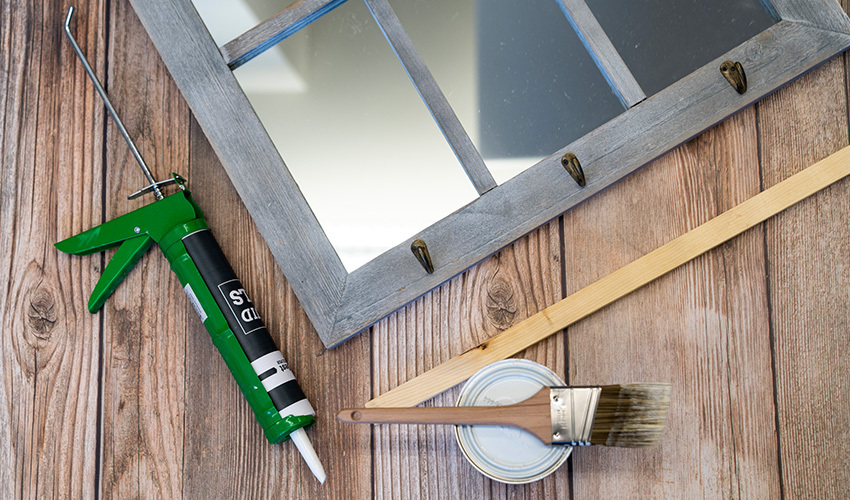 Of course, you can't do any of this work without using certain tools you need at work. First of all, you will need glue, screws, and dowels to connect the frame.
If you do not have them at home, you can find them in almost every shop that sells tools. In addition, if you want your mirror frame to be in a different color – this should also be kept in mind, and get colors according to the material from which the frame is made.
Of the classic tools, you will need a hammer and nails or dowels. If you make a wooden frame
yourself, you may also need a saw, emery, and some more. Therefore, keep in mind that this whole process requires prior preparation.
The Bottom Line
Ultimately, making a mirror frame can be a very fun and creative job that the whole family can get involved in. If you still don't have the time or talent for that – you can always turn to professionals and present your ideas to them, which they will easily turn into reality