Tips for a Smooth Transition from Woodworking as a Hobby to Business
Woodworking is a favorite hobby for many people. For those who have reached a higher level of expertise by practicing woodworking as a hobby for several years, it can be a great source of income.
Starting a business from a hobby is an outstanding way to turn your passion into a profession. Any business done with passion is usually profitable. So, what's stopping you? Make your dream of owning a woodworking business come true with the help of the following tips and strategies.
How to Plan a Woodworking Business?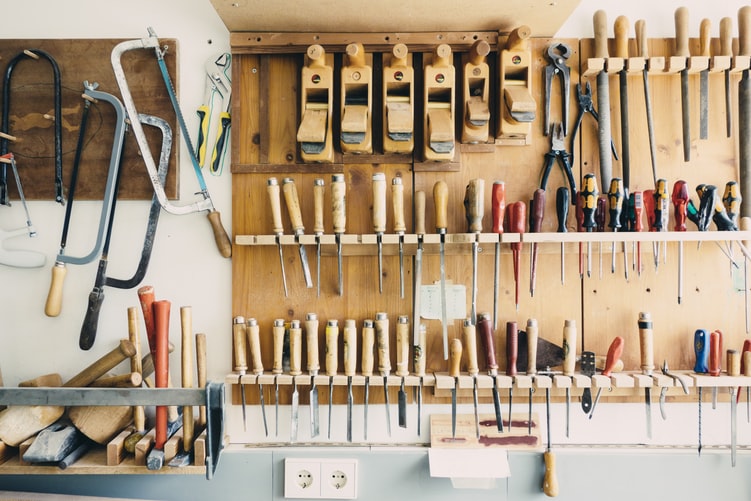 The initial and most crucial step of starting a business is proper planning. The success of a business mainly depends on the efficiency of its planning. That is why we have listed some of the most important factors necessary while planning for a woodworking business.
Point Out Your Strengths
Woodworking includes a vast range of skills and techniques. Every woodworker is not the best in all techniques. Everyone has their strengths and preferences. It is important for you to recognize your's among various techniques before starting your woodworking business.
Have a Budget
All business requires some investments. It is essential to maintain a strict budget for your business while planning all the other components of a startup. A budget is a backbone on which all the other factors depend. The quality and extent of the business expenditure will depend on your budget.
Have a Particular Working Space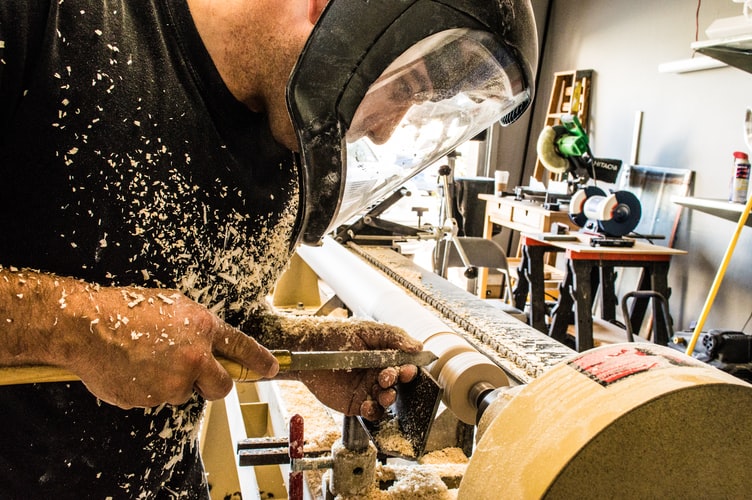 When you pursue woodworking as a hobby, even a small corner of your house is enough to create your wooden masterpieces, as there is no pressure of producing multiple products within a fixed time. But for running a business, you need to have a good amount of space for multitasking and preserving heavy-duty tools. You can utilize the garage, basement, or attic of your house for this purpose.
Make a Schedule for Your Working Time
In professional aspects, time management is a crucial factor. This is something you need to develop and manage more dedicatedly than when you used to take it as just a hobby. So, make a definite schedule for your business and maintain it for better regulation.
Decide Your Niche
It is better to decide on a particular type of project for your work. This makes it easier for you to advertise your work as the customer gets a specific idea of what to expect from you. Click here to get motivation for some amazing wood projects to start with as a beginner.
Select Your Sources of Advertisement
For attaining success in a business, planning smart marketing strategies has no alternatives. Thus, you need to brainstorm and note down the best possible sources for advertising your business.
Set an Income Goal
If you want your woodworking business to grow with time, you need to be ambitious and set a goal to achieve. Estimate the monthly income you expect to have from your business. So, you can work accordingly and reach your expected value.
Steps to Get Started With a Woodworking Business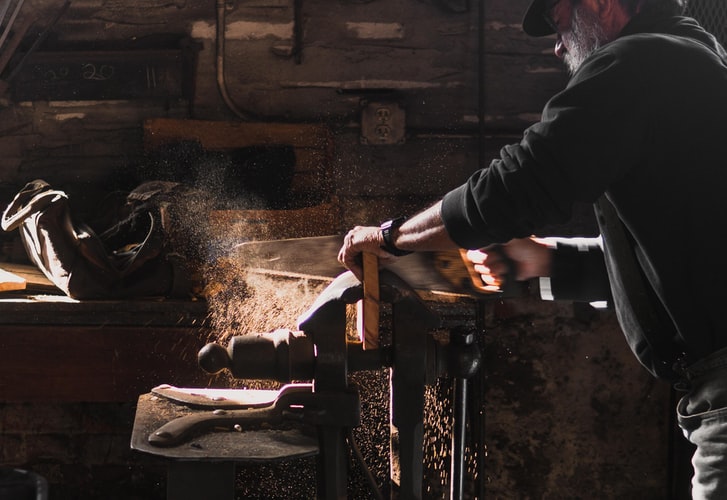 Once you're done with your planning, start with the steps of building your woodworking business. Here's what you got to do.
Get Ready with Your Supplies
Before starting your business, make sure you have enough supplies of raw materials such as wood, paints, nuts, glue, and other essential stuff.
Enhance Your Woodworking Tool Collection
Generally, the tools used while woodworking as a hobby are very light and are not enough to work efficiently on multiple projects at a time. Make sure you have all the tools listed below before starting your business.
Backsaw
Carpenter's framing square
Chisels
Circular Saw
Clamps
Hand Drill
Jigsaw
Jointer
Router
Random Orbit Sander
Tablesaw
Planer
Manufacture Sample Products
You cannot just invest in your woodworking supplies and tools and claim to be a woodworker. To showcase your work to the customers, you'll have to manufacture some ready-to-sell samples of your products.
Gift Your Sample Products
The easiest way to let people know about your work and startup is by gifting samples of your best product to people of your locality and other acquaintances.
Sell to Friends and Families
It is hard to get unknown customers just as you begin your business. So, it is better to sell your products to close friends and families first. So that people associated with them can get to know your work while visiting their house.
Create Your Woodworking Website
In this internet-based generation, the best way to reach customers is to have a website for the business. Showcase all your work along with the price details on your website for the customers to approach.
Starting a business is always a risky move. Hence, it is safer to start as a part-timer. Once you reach a stable stage in your business, you can always switch it to your main profession.
Tips and Strategies for a Woodworking Business Startup
We're sharing some exclusive tips below to help you run your startup smoothly.
Keep it Small Initially: Don't try to catch big fish with a small hook. Start it small and expand gradually.
Spread the Word by Mouth: A big source of marketing is your words themselves. Let all your acquaintances know about your business and ask them to spread the word for you.
Be Creative with Your Work: While there are thousands of other woodworkers, it is your level of creativity that will attract customers to choose you above others.
Be Confident and Patient: Businesses are not always steady. There will be plenty of times when you might not gain much profit from the customers. Don't lose hope. Always be confident about your work.
Contact with Galleries and Furniture Shops: You can contact the local galleries and furniture shops for selling your items.
Participate in Woodworking Fairs: Take part and showcase your works in woodworking fairs. It is a great way for gaining some extra profit and reach.
Sell and Advertise via Online Websites: There are several options apart from your own website to sell and advertise your products online. You can utilize social networking sites like Facebook or e-commerce platforms like ETSY for this purpose.
Identify the Demands of the Customers: When your business starts to reach people, you need to keep track of which products are more popular to the customers and increase their cost and production.
Expand Your Skills: Don't keep yourself limited to the skills you started your business with. Opt for bigger projects. Start making furniture like platform beds or something even bigger like building a deck.
Start Doing Custom Projects: After you achieve a professional level of skill and experience, start taking custom orders to grab more attention.
Final Words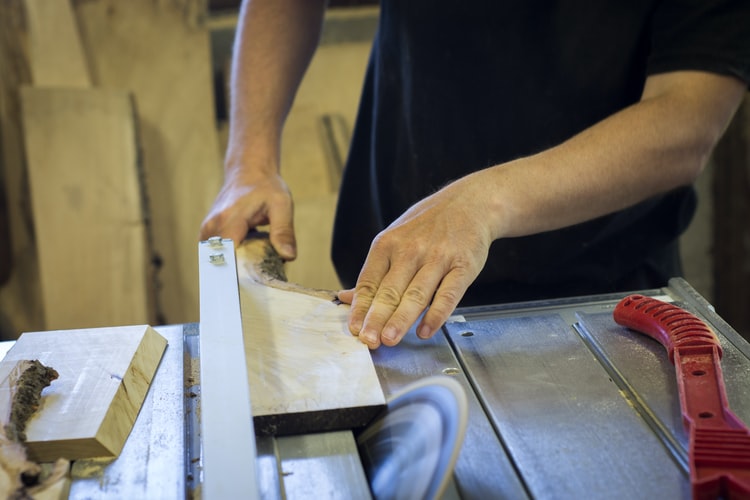 We believe these tips and guidelines will help you to build your own woodworking business. Dream big but stay alert. Make all your moves wisely.
Good luck with your new journey!