The Importance Of Good Lighting In Interior Design
It is well said that little things matter the most. While building a house, people think that investing in a lot of lights is a waste of money, but having good lighting in interior design is crucial and holds a lot of importance.
Excellent and attractive lighting works as a cherry on top. If you do not invest in it, something is missing, even if your house looks fantastic. Professionally placed lights add life to the interior designs and make them look more refreshed and better.
It enhances the most beautiful spots in your house, creates depth, and maintains a balance between light and shade, and the energy it brings into your home is unmatchable.
You should call in experts for this so that they can work with the interior designers in harmony and see what magic they do to your place.
Importance Of Good Lighting
Now the one question that might be wandering your mind is how else it makes a difference. Let's examine a few points to understand its importance of it:
1. Creates a welcoming environment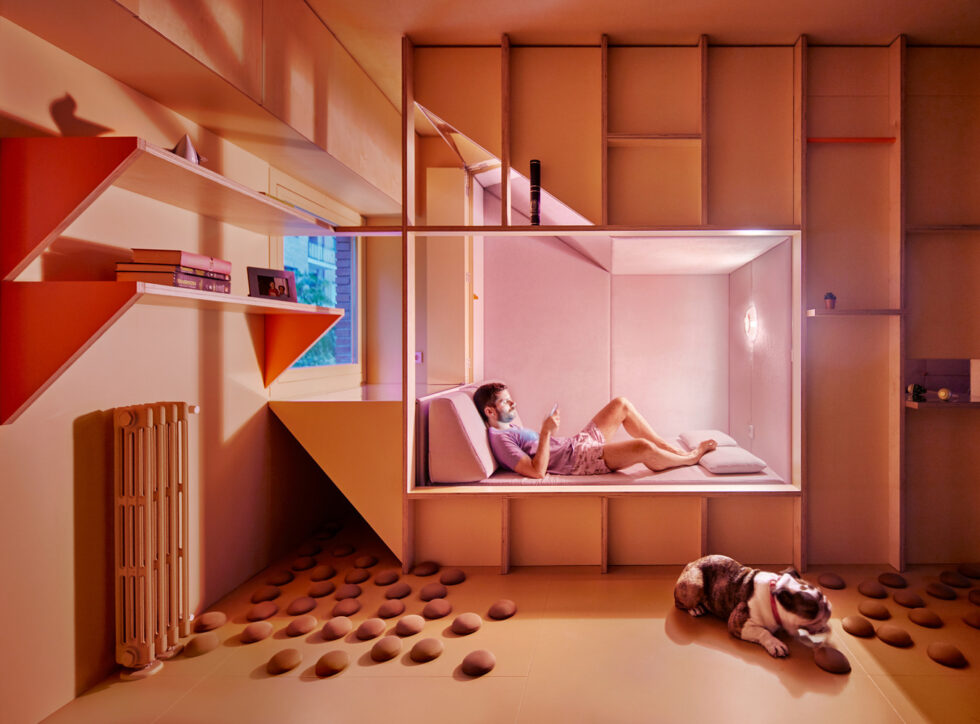 Nobody loves a house that looks dark and has very minimal lighting. You would not prefer to go somewhere which looks dull. Beautiful lights create an environment that has a homely feeling and is welcoming.
2. Increases The Efficiency Quotient
It also increases the efficiency quotient of the space by influencing an individual's mood.
3. Complement Other Features
It brings fluidity and refines the other parts of the space, like the colors of the wall, layout, and space size.
4. Ensures Effective Color Management
It is well known that lighting dramatically affects how colors appear in a room. It can complement or subtract the overall color of the room elements. You can also create an illusion by reflecting light off the walls. Interior designers claim that attractive lights can make a room appear larger with bright elements.
5. Upgrades Functionality
Light up rooms, make work more manageable, and keep facilities and employees safe. This task is considered one of the main light tasks in the interior design field. Additionally, major commercial light manufacturers believe that it must serve a purpose. Surface-mounted luminaires are used in large rooms not only because of their attractiveness but also because of their excellent overall room brightness.
6. Creates An Illusion
It helps create the illusion of space. Interior designers usually find aesthetic and unique ways to bring more light into dark areas of a building. Professionals believe that spaces with inefficient lighting often feel cramped and can be exacerbated by nearby furniture placements. Light up the space and create a place that feels bigger and better.
7. Better Productivity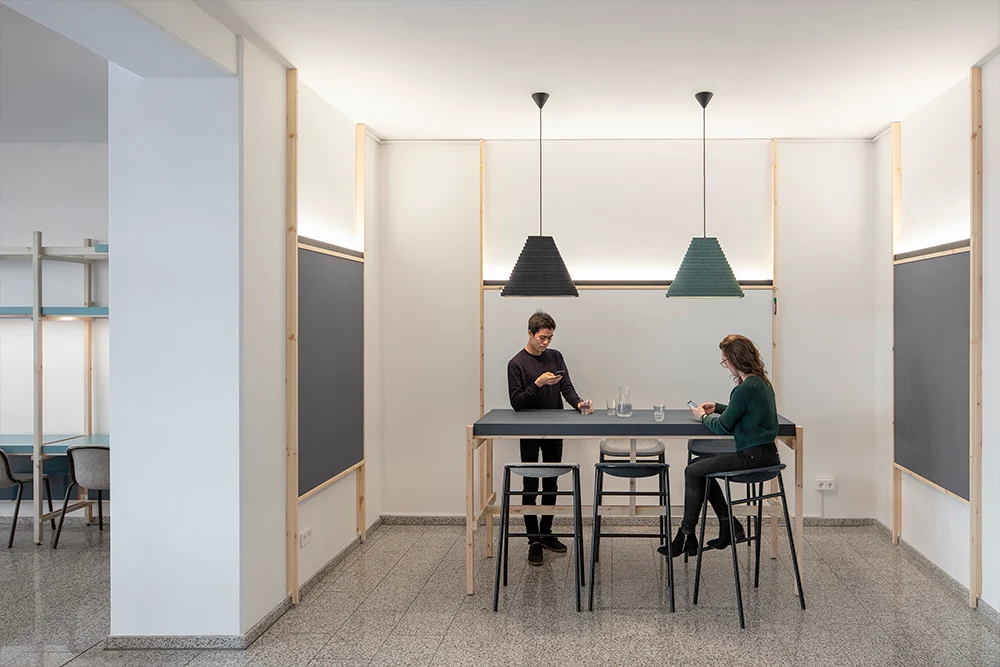 A place with sufficient light also affects the productivity level of the people. It uplifts the employees' mood and increases their concentration level.
One should also know about the two types of lighting: Natural and artificial light. A natural one is a light we get from the sun or the moon. On the other hand, artificial lights are made by humans for decoration or using them wherever needed.
Attractive and appealing lights are not and should not be limited to dining areas only. You can have beautiful lights in your bedrooms, kitchen and kitchen cabinets, bathroom, and even around your television. People also invest in wardrobe and closet lighting to better look at everything they have. You can find out more about the importance of lighting in this article from Swiss Interior.
5 Major Types Of Lights Used In Interior Designing
Lights that are utilized specially for interior decoration are:
1. Ambient Lights
This kind works best together and is used to illuminate a particular space evenly. It is preferable to use it where you perform your daily activities. Such light options are perfect for living areas where we spend time together. It is commonly associated with dimming systems that control light levels depending on the situation. It is generally entertainment and creates drama.
2. Specific Lighting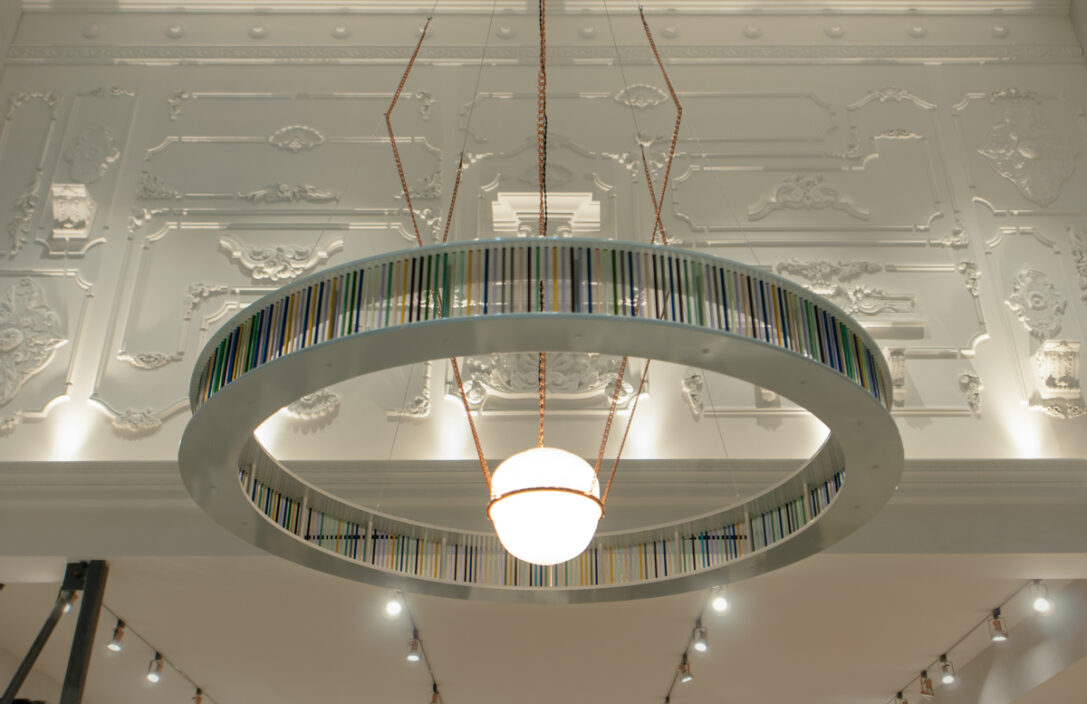 It is also known as task lighting. It provides the level of lighting needed to perform specific tasks such as studying, office work, cooking, baking, etc., by providing the required lighting level. Proper lighting can help reduce eye strain and maximize visual aids by reducing magnification. Spotlights in kitchen worktops and closets and LED table lamps on work tables are great examples of task lighting.
Some companies produce dishwashers and other home furniture with an inbuilt lighting system to upgrade the look of your house. You can find furniture like this via this page.
3. Accent Lights
Accent lighting is commonly used to shed light on a specific area or object to emphasize what you want to draw attention to. Create a dramatic focal point by highlighting artwork, photo frames, entryways, plants, and textured walls. Accent lighting can provide warmth and coziness when lit in the right way.
4. Mood Lights
We use such lights to enhance our favorite corners to make the space comfortable. Mood Light helps her feel better after a busy day by reducing stress and boosting motivation. Set the mood by circulating good voices through beautiful patterns with color-changing lights, LED strips, fairy ones, and more.
5. Smart Lighting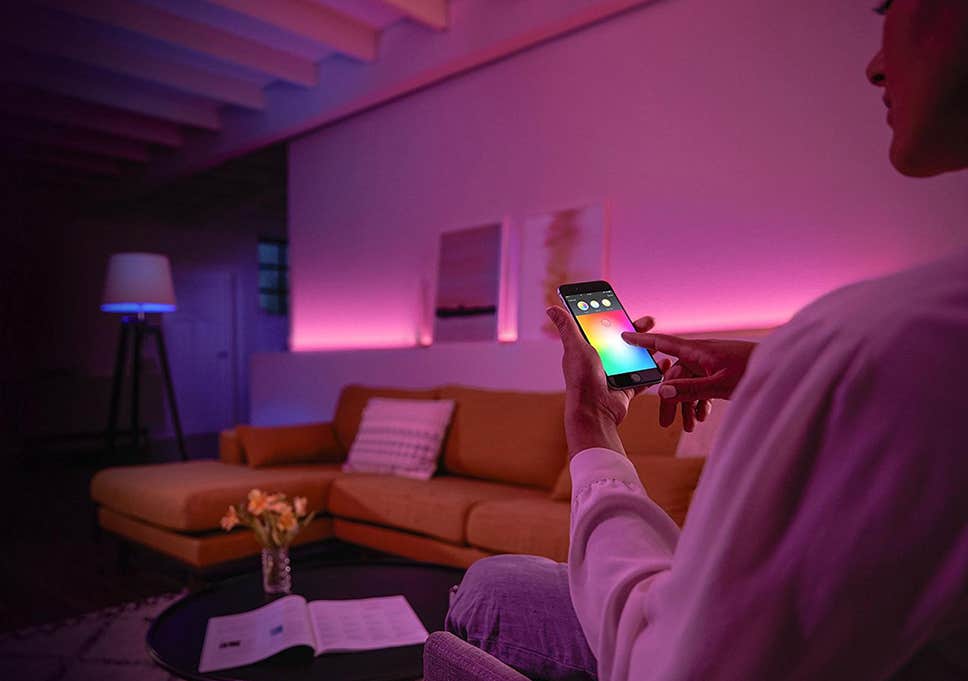 It refers to a unique set of technologies designed to increase efficiency and save energy. It uses artificial intelligence (AI) and the Internet of Things (IoT) to automatically adjust aspects such as the intensity and color of its surroundings.
Combining AI and IoT creates AIoT, the artificial intelligence of things. Metaphorically speaking, the Internet of Things is the digital nervous system, and artificial intelligence is the brain. Smart lighting is one example of his AIoT, which can be controlled remotely via Bluetooth or WiFi in advanced forms.
The brightest house is always all kinds of strategic combinations. Depending on the function and design of the space in question, each space has its combination of general, ambient, mood, accent, and task lighting.
Conclusion
Extraordinary interior design is going to look outstanding with good lighting. Make sure you learn all about it and where you can use them. Ensure that lighting experts and interior designers work together to bring out the best in your home.