Elevate Your Home on a Budget: 10 Low-Cost Ways to Update Your Space
Your house is more than just a place for rest; it represents your individuality, sense of style, and the life experiences that make you who you are. Nevertheless, updating the appearance of your living area doesn't have to be expensive. Without going over budget, you may turn your house into a haven of comfort and style with a little imagination, inspiration, and resourcefulness.
1. Repurpose and Rearrange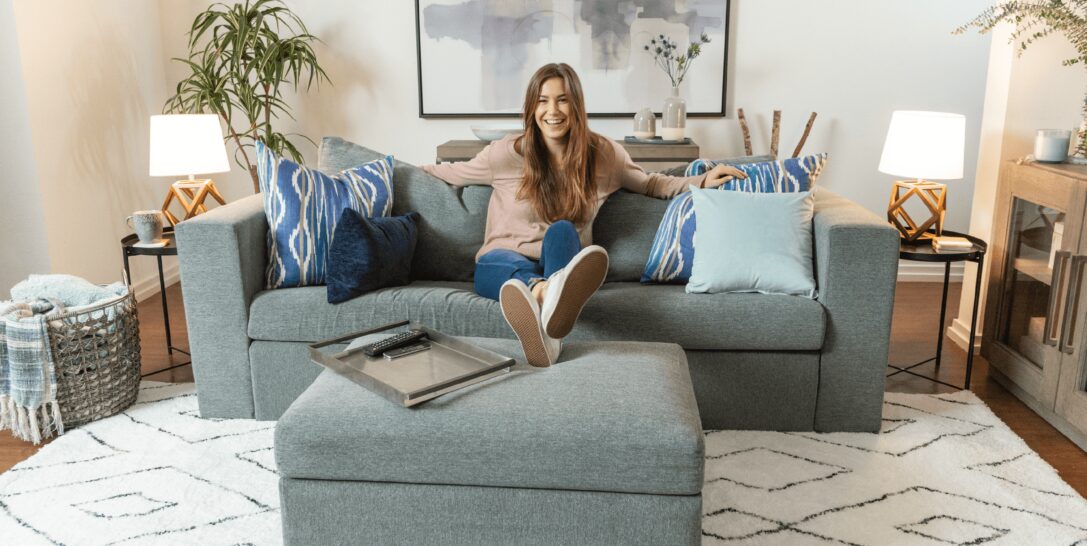 If you want to give your living space a fresh and updated look without breaking the bank, you can start by repurposing and rearranging your existing furniture and decor. Take a critical look at your space and experiment with different layouts. Sometimes, all it takes is moving the sofa to a different wall or swapping the positions of a few key pieces to make the room feel entirely new. Don't be afraid to switch items between rooms to create a new dynamic. This simple and budget-friendly approach can work wonders in revitalizing your living space and enhancing its functionality.
2. Wall of Art
A gallery wall can be a stunning addition to your interior without a significant financial investment. Gather your favorite photos, artwork, or even inexpensive prints and create a visually appealing display. Mix and match frames in different styles and sizes to add a touch of personality to your living space. The beauty of a gallery wall is its flexibility; you can easily change or rearrange the pieces to keep the decor fresh and dynamic, all without spending a fortune.
3. Thrifty Textiles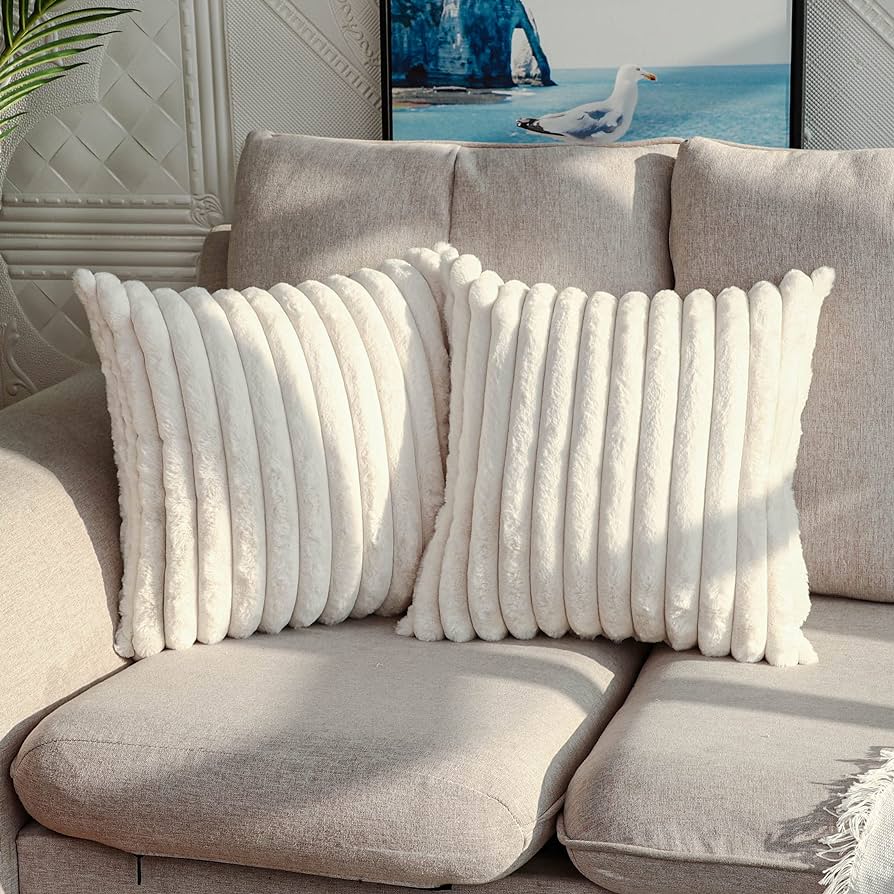 Updating your interior decor with textiles is a cost-effective way to add a fresh look to your living space. Invest in throw pillows, area rugs, and curtains in vibrant colors or eye-catching patterns. These small, affordable changes can inject new energy into your room. If you're feeling creative, consider DIY projects like making your own pillow covers or tie-dyeing curtains. Such customization allows you to infuse your unique style into your decor without stretching your budget.
4. Lighting Makeover
The right lighting can significantly impact the ambiance of your living space. Swap out outdated light fixtures with modern and budget-friendly options. You'll be amazed at the transformation a new chandelier, pendant light, or even a stylish floor lamp can bring. Additionally, consider switching to energy-efficient LED bulbs to reduce long-term energy costs while enjoying a well-lit and inviting environment.
5. Indoor Greenery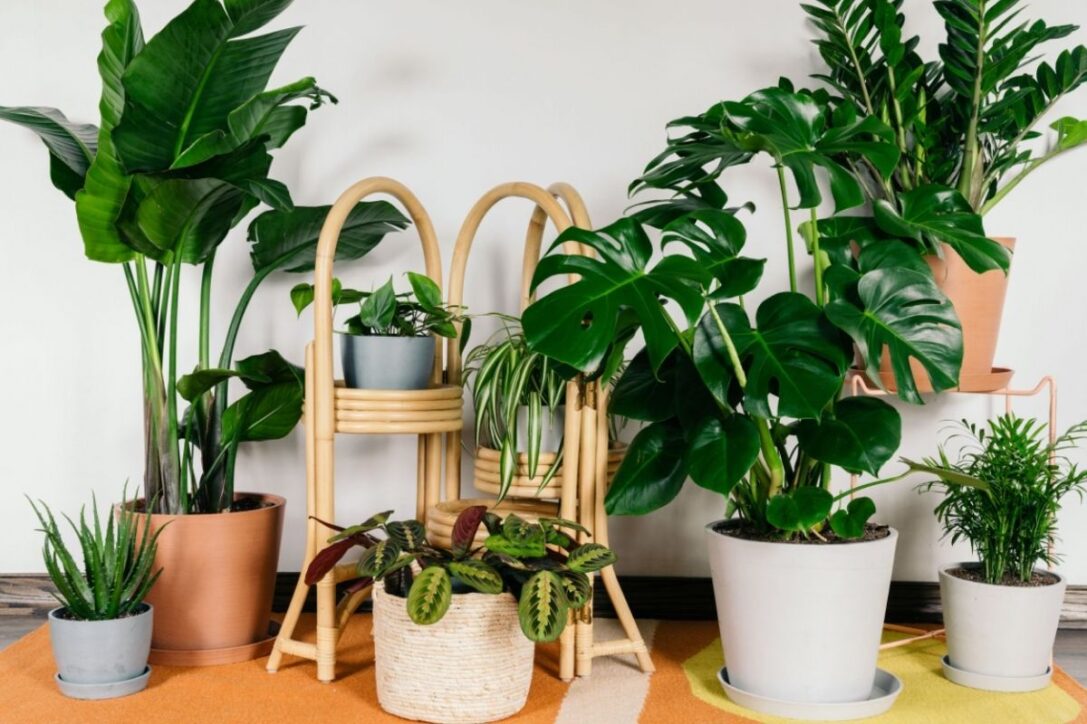 Adding houseplants or succulents to your living space can work wonders in refreshing the atmosphere and bringing the outdoors inside. The good news is, you don't have to spend a fortune on exotic plants. You can take advantage of your local nursery or home improvement store for affordable potted plants. Another option is looking into propagating cuttings from friends and family. Not only do plants purify the air, but they also add a natural, calming touch to your decor.
6. Accent Wall Magic
Painting or wallpapering an accent wall is a simple and cost-effective way to give your living space a new look and feel. Choose a bold and contrasting color or a captivating pattern to draw attention. This one wall can become a focal point, transforming your room without the need for a full paint job or extensive renovations. It's a high-impact, low-cost option that instantly revitalizes your living space.
7. DIY Open Shelving
Open shelving is a fantastic addition to your living space that can showcase your favorite decor items or provide practical storage solutions. You can easily create your own open shelves using reclaimed wood, old wooden crates, or even floating shelves from a local hardware store. Install them on a blank wall or in place of upper cabinets to add character to your space. Arrange your items artfully, and you'll have a personalized and visually appealing display that elevates the entire room.
8. Exterior Elegance with Siding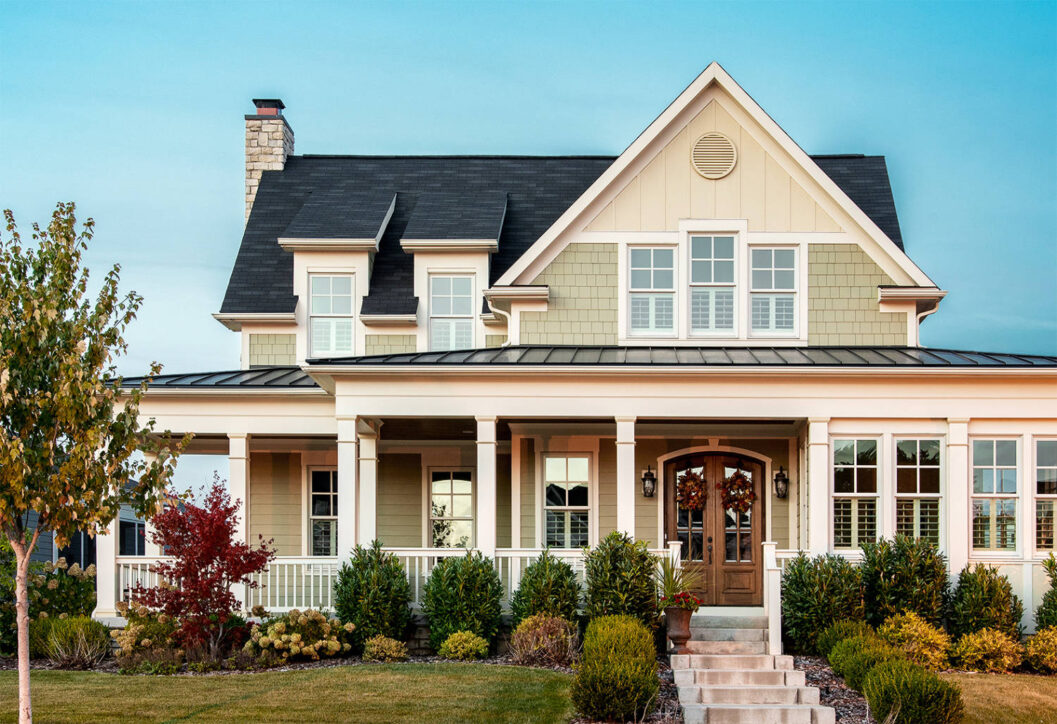 When it comes to updating your home, don't forget the exterior. Enhancing your home's curb appeal is essential, and one budget-friendly yet impactful option is to update your siding. High-quality vinyl or fiber cement siding can give your home a fresh, modern look while also improving insulation. To ensure a professional installation that enhances both aesthetics and energy efficiency, consult a siding contractor. They can help you choose the right materials and ensure a seamless, cost-effective transformation of your home's exterior.
9. Upcycled Furniture
Check out different places including, thrift stores, garage sales, or even online marketplaces for budget-friendly furniture. With a little creativity and some DIY skills, you can upcycle these finds into stylish and unique items that will breathe new life into your living space. Sand, paint, or reupholster these pieces to match your decor and create a cohesive look. Upcycling not only saves money but also allows you to express your individual style and make your space uniquely yours.
10. Kitchen Facelift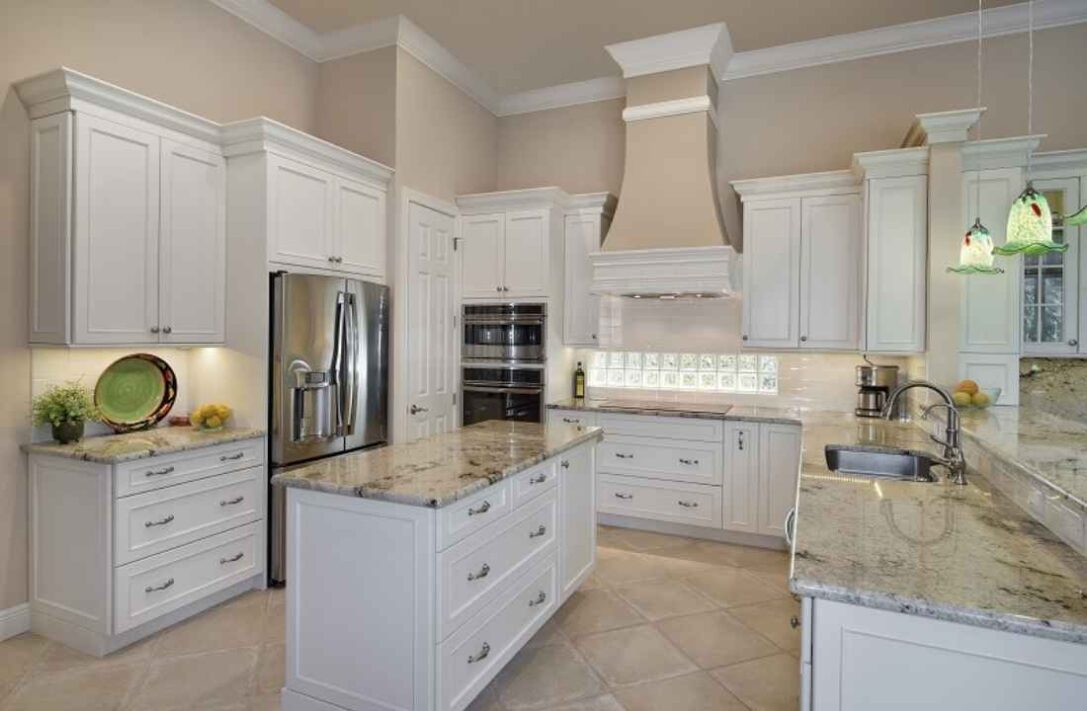 Enhancing your kitchen doesn't have to involve a full-scale remodel, which can be expensive and time-consuming. Instead, consider giving your kitchen cabinets a fresh coat of paint in a trendy, modern color. You can also replace the handles and knobs with updated styles to instantly transform the look of your cabinetry. Another cost-effective option is to install a peel-and-stick backsplash, available in various designs and colors. This affordable addition will not only update your kitchen's aesthetic but also protect your walls from splashes and spills, giving your entire living space a fresh, cohesive look.
Conclusion
In conclusion, transforming your living space into a stylish and comfortable haven doesn't have to come with a hefty price tag. With a little creativity and some strategic planning, you can elevate your home on a budget. These ten low-cost ideas we've explored in this blog offer a great starting point to refresh your surroundings without breaking the bank. From rearranging furniture to adding a fresh coat of paint, there are numerous ways to update your space affordably.