Decorating Your Home With Oriental And Persian Rugs
Persian and Oriental rugs are back in fashion. So if you have them in the basement and they are in good condition, they just need cleaning and you can use them again. And now is the right time to take them out of the basement and find the right place in your home. Because they are back in business.
We know that such rugs with beautiful patterns and patterns are quite popular in Eastern Europe and Russia of course. There is no home in which the rooms are not decorated with these carpets. But after a while, their popularity returns and expands to the rest of the planet.
Professionals who deal with the interior decoration of your home advise you to use oriental rugs as a decorative element, instead of the more modern ones that we see every day and somehow become boring. With Persian carpets, you will give a completely new atmosphere to the premises of your home.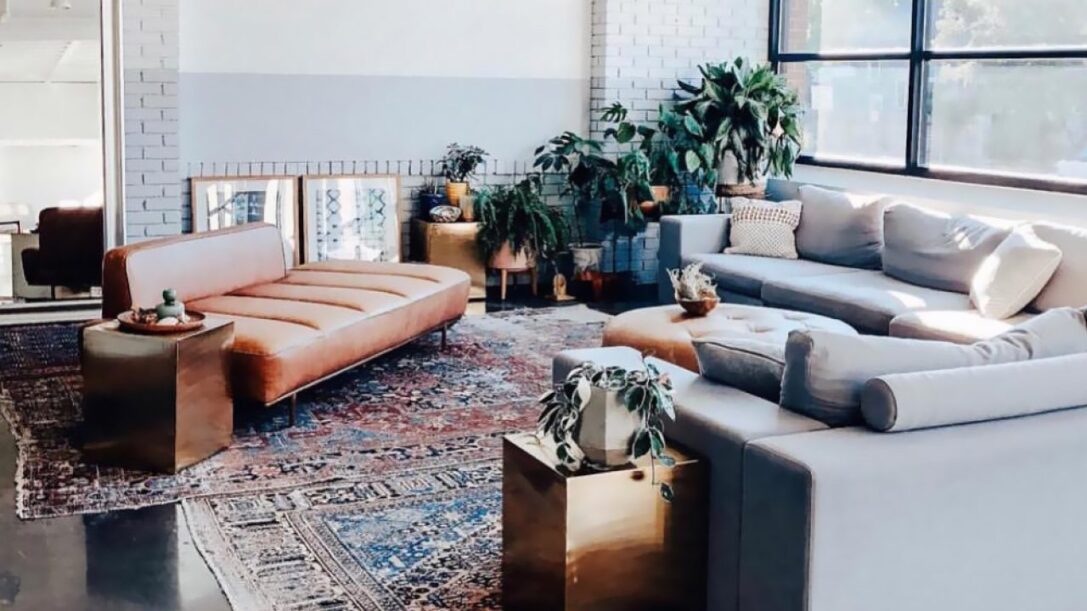 Today, for that purpose, we will put ourselves in the role of an interior designer and we will give you some tips on how to fit these carpets into your home and give it a completely new look. So keep reading to find out what to do and how to fit in the oriental rugs you inherited from your grandparents.
Let's say you saw a Persian rug in a store that caught your eye, and you want to own it and have it as a decorative part of your home. However, you are afraid that it will fit in the rest of the furniture and accessories. No worries, we will surely find its application and make it fit perfectly in the rest of your home.
Let's say you are considering setting it up in the bedroom. You will have to make some changes to make the carpet stand out. If your walls are pure white Persian rug would not stand out. But by simply painting the walls a darker color, say dark gray, the Persian rug would be the first thing you notice if you step into it. By painting the wall with a stronger color, the red carpet and the beautiful patterns will immediately become the center of attention in the room. So feel free to run to the store and buy this original piece and change the look of your bedroom.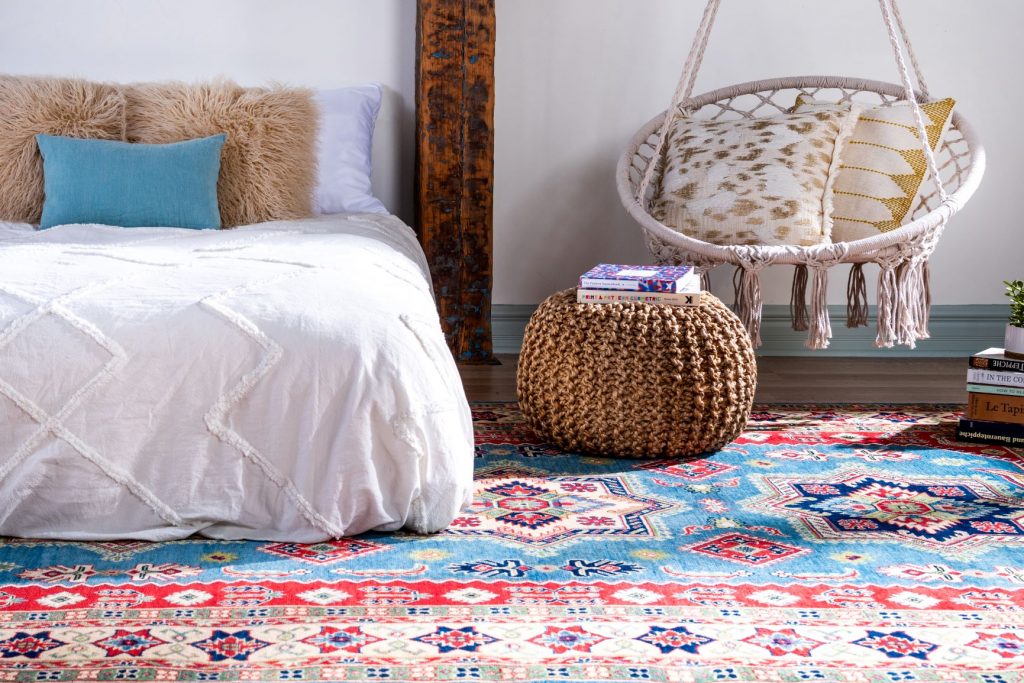 If you already have an oriental rug that you have inherited from your family for years, maybe now is the right time to come to light and decorate your home. Just clean it thoroughly before installing it and it will be as good as new. Sometimes these old rugs that your ancestors bought have better quality and better patterns than the ones we can find today. And with that they are worth much more, it is not just a sentimental value.
If you want to fit this carpet in the living room, for example, you can go to the next variant. The walls should be a neutral color, for example, beige, and the patterns and colors of the carpet should be combined with the furniture, for example, the couch can be in one of the colors of the carpet. This will give additional meaning to the oriental piece and you will fit it perfectly in the whole picture of the living room.
If it is a small piece of a Persian rug, why not hang it on the wall? Instead of creating a mini gallery with more photos, you will get the same effect with one piece of Persian pattern. And the smaller accessories around it in the room you can choose to match the chosen pattern on the carpet. For example, if you want to remodel your living room, and the walls somehow look empty and ordinary, this is the right step to take. You do not need much, just a small piece of Persian carpet is enough to make a real transformation of the whole ambiance. Especially if the room is well lit and all the light falls on this decorative detail.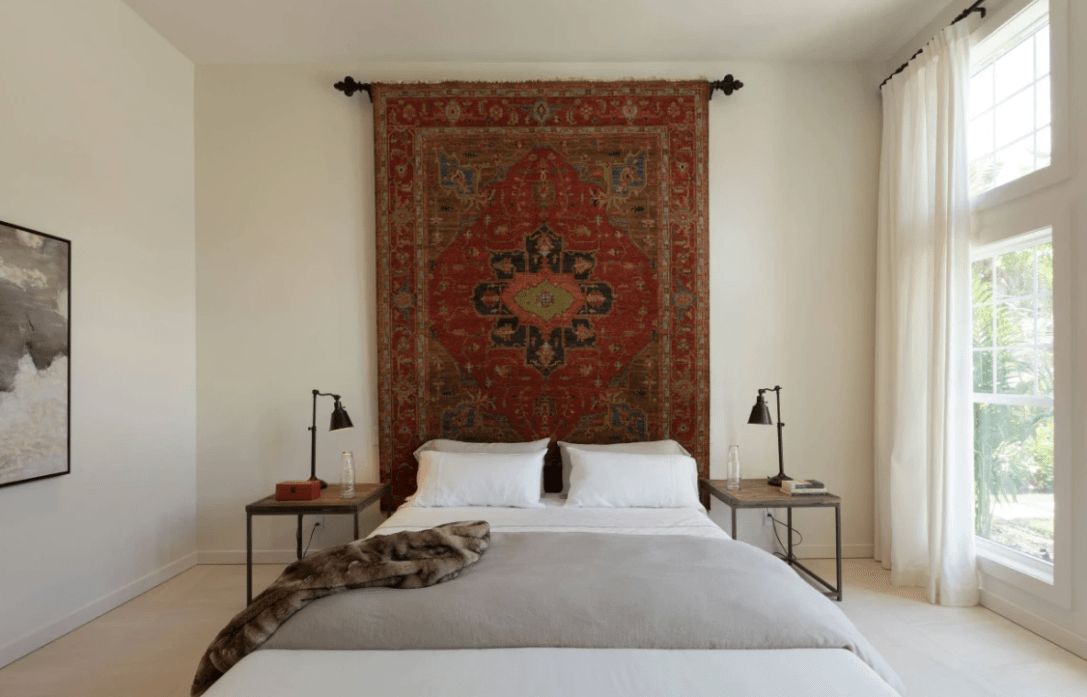 When choosing the right oriental piece of carpet for your home, it is very important to know the exact dimension you need and where exactly you will place it. Will it is placed in the center of the living room, will it be placed under the bed in the bedroom, and will it be in the hallway again and will it extend from the door to the stairs?
But even if the room is too big and the carpet is too small, there is no room for panic. Because you can buy more Persian rugs and put them in the same room. And you can be a little creative with the patterns and colors and buy differently. This will make a masterpiece of the living room, by mixing the patterns of Persian rugs. This move will surely appeal to your guests who come to visit, and will be delighted with the idea and appearance.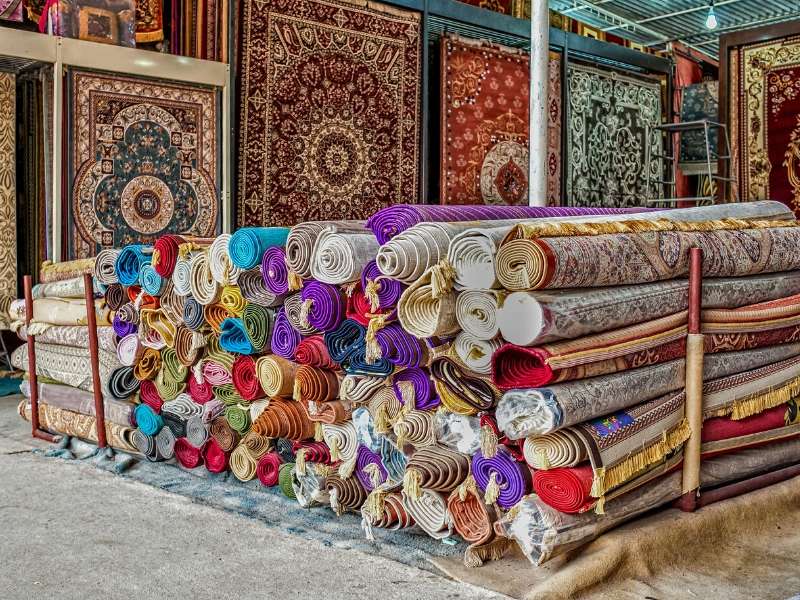 If you liked the idea of decorating your home with Persian rugs, I have the ideal place to get one. Persianandmodernrugs.com is the right place for you. They have such a large assortment of pericardial rugs that you honestly will not know which one to choose. In their offer, you will find carpets with different colors and patterns that will fit phenomenally in your home. They have to offer you Persian rugs of antique type and modern type, depending on how you want your room to look. So they offer something for everyone, and you will certainly not leave empty-handed.
I hope you have found what you need in this article. And now you have a clearer picture of how to decorate your home using new or old oriental rugs. However, maybe now is the ideal time to transform your home, and give it a whole new and fresh look. A look that will leave you breathless, and will surely leave the people who visit your home. Go ahead, visit the link above and take the first step towards that transformation.