10 Reasons To Rent A Bounce House For Your Kid's Next Party
Your child's birthday is one of those times when you wish to throw a party. You want this to be a happy memory. So how can you make it memorable? A bounce castle may be your answer. It isn't just limited to a birthday party but is versatile and can be used for any occasion that you wish to add a fun element for the young buddies. Kids can use their minds and bodies in a bounce house to explore a brand-new environment.
It would help if you had a bounce house and a blower machine to build it up and function in minutes. It can keep your children entertained for hours. The various inflatable structures allow for a wide variety of sports and activities.
Top 10 Reasons To Rent A Bounce House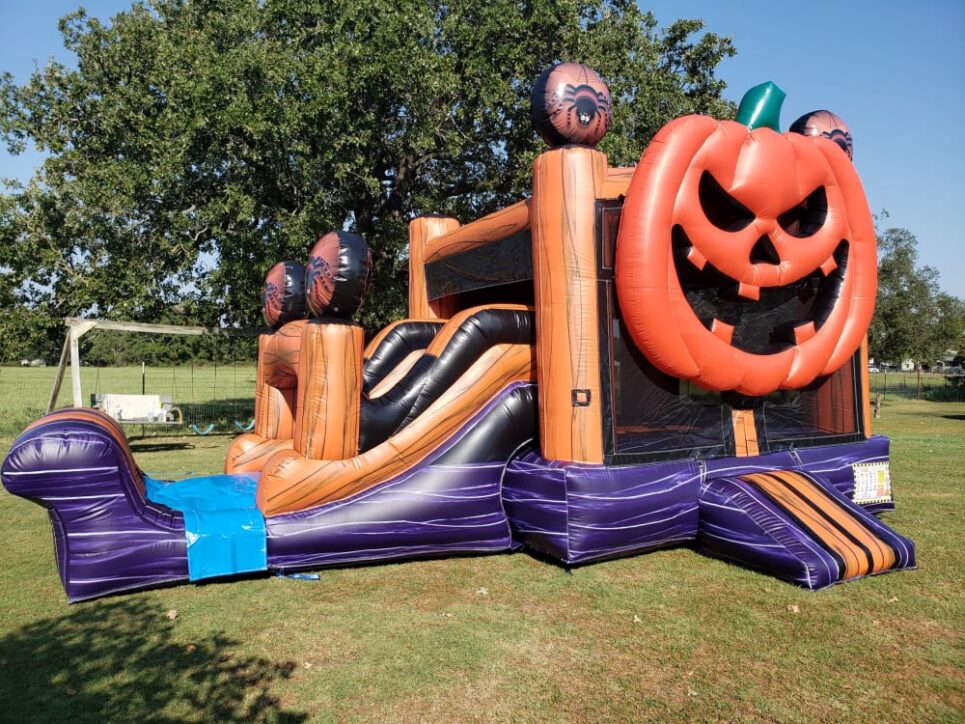 Seattle is full of life. You might wish your kids to take a break from playing whenever they want to and resume playing whenever they feel like it. In that case, a bouncy castle rental in Seattle can be an excellent idea as it provides you with many reasons to get a bounce house, some of which are listed below.
1. Cheap And Healthy Form Of Entertainment
A bounce house is an easy and efficient way to download happiness. Also, the time, effort, and money you put into planning and preparing for a bounce house party will be around half what you would do if attending an event.
2. Builds A Safe Environment
Because of the lack of crowds, it's also a safer option for children, who should always be in the presence of positive emotions like joy. To reduce your kid's exposure to outside people, organize your parties and invite only close friends and relatives.
3. Suitable For All Weathers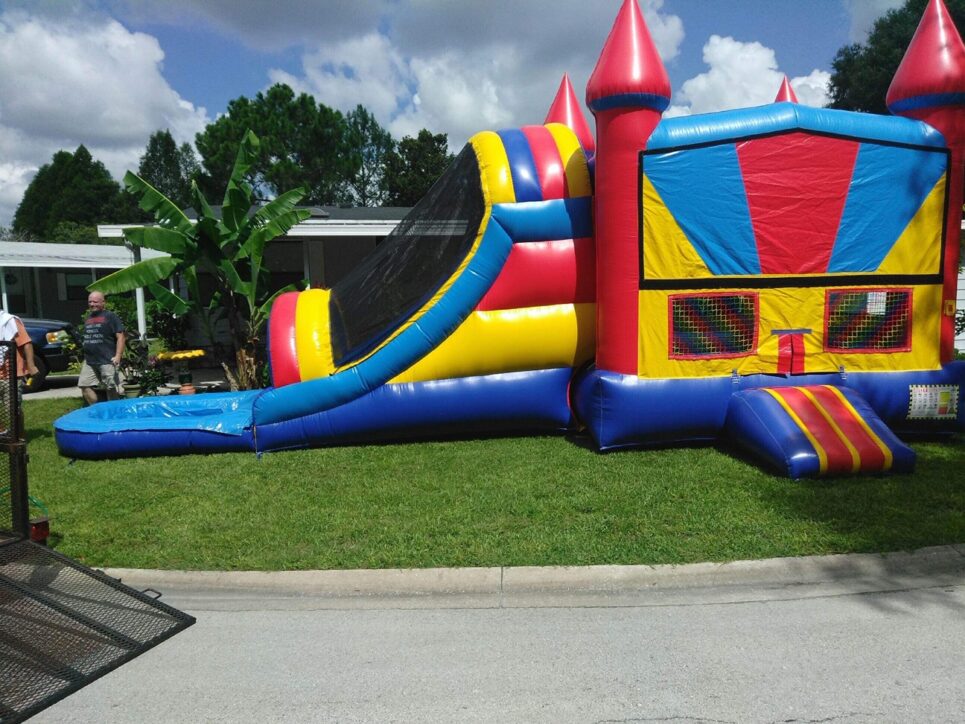 The days of renting a bounce castle just for the summer are over. Having the day you've planned for an event with your kids get rained out is the worst. For any parent, that would be the epitome of frustration. Children can enjoy jumping on inflatables all year round, whether the weather is hot and sunny or cold and muddy. Typically, it can withstand rain or shine, is simple to disinfect, and dry off rapidly after being wet.
4. Good Source Of Vitamin D And Physical Activity
About 41.6% of Americans have a Vitamin D deficiency, which has significant health consequences, according to the NIH (National Institute of Health). The use of bounce houses is linked to increased physical activity and vitamin D intake in young children. That's an excellent argument in favor of renting a bounce house.
Jumping castles are a great way to keep youngsters occupied while their parents mingle. It's a great party in every way possible.
A daily exercise routine of 30-60 minutes is mandatory for children. It is a great way to get kids moving by encouraging active play like running and playing. It will also help divert your children's attention from the devices that consume so much of their attention these days.
Aerobic exercise in children will aid bone and muscular development from jumping around the house. Furthermore, they will be able to expend part of their boundless energy. Vitamin D is merely a bonus of the joy and entertainment that follows.
5. Simple To Maintain
When renting, you usually don't have to clear anything as long as it's regular wear and tear. However, if a child gets some eatable and inevitably makes a mess of the area, spraying in with a water hose is usually a quick and easy solution. It usually takes a few minutes to dry after being washed off, so the fun can continue immediately.
6. Easy To Set Up And Take Down
It will be a massive hit with your guests, and you'll also adore them when it's time to wrap up and go home. They can be quickly and easily set up for an evening, taken down, and stored afterward without effort.
The ease of renting an inflatable house is a significant selling point. Delivery, building it, and wrapping it up are typically all rolled into one low fee when you rent an inflatable from a reputable company. Therefore, there is no reason you shouldn't throw the most fabulous inflatable party in the neighborhood.
7. Social Interaction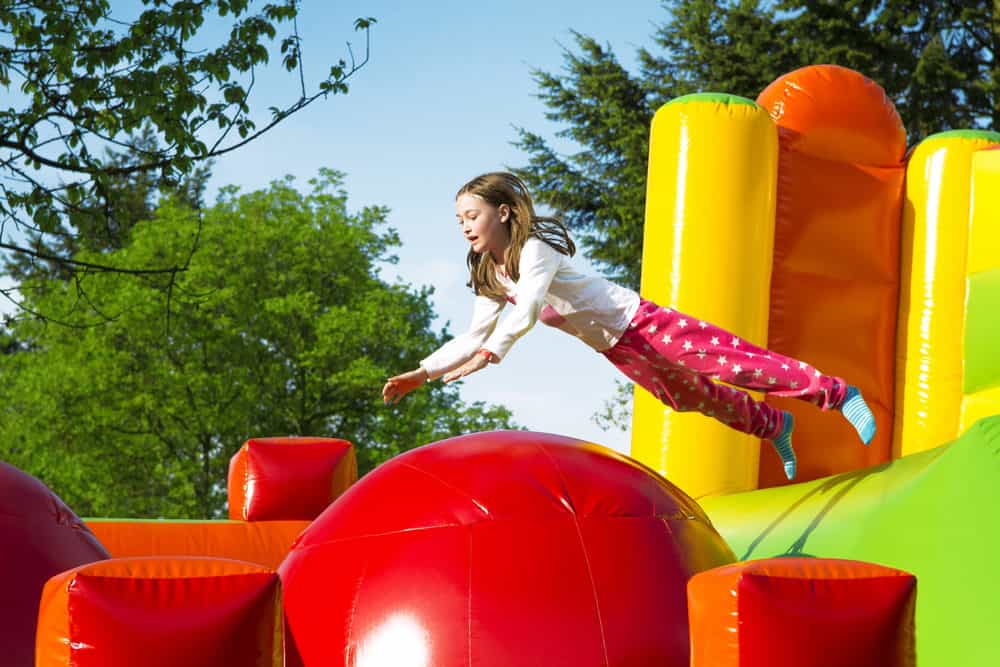 All kids can play together in one place. Consequently, they offer a fantastic opportunity for children to interact with one another via shared joy and fun. It could be the key to encouraging the kids at your event to meet each other and have fun.
It is an excellent way to get your kids to know the other kids in the neighborhood, build a bond with their friends and learn to live happily in society.
8. Chance To Enjoy The Outdoors
It gets kids outside, which is vital in a society where they spend less and less time in nature. With the advancements in technology and learning, the amount of time spent on electronic devices is increasing.
Kids get attached to screens from an early age due to their e-learning strategies or playing games online. Covid is yet another factor that significantly contributed to increasing children's screen times. Hence give your children an exciting alternative to their electronic devices and video games.
9. Develop your kid's creativity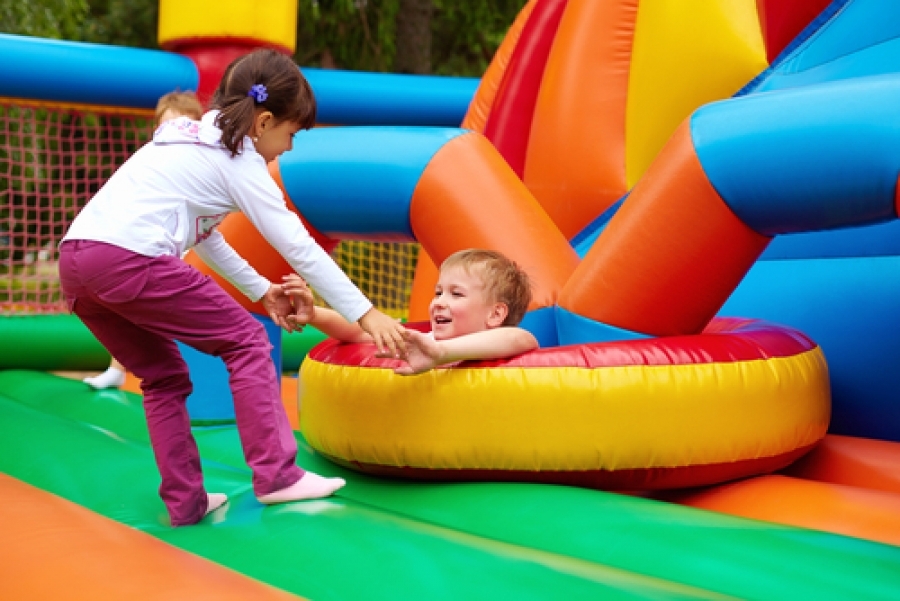 Jumping in a bounce house can be like stepping into a new world for kids, sparking their creativity and inspiring them to use their imaginations. When kids spend time in an inflatable house, their imaginations run wild.
10. All-purpose houses
No matter what the function, they are always equipped to spike up the fun element. Jump houses can be used for various events, including kid's parties, family reunions, and even holiday fairs. Renting themed bouncy houses is a great way to add extra fun to your party.
Conclusion
If you've rented a bounce house for a kid's party, it's safe to assume that the kids had a great time bouncing, falling, and giggling the whole time. It serves as a boon to keep kids active since they typically have various activities, slides, and obstacle courses to keep them moving.