4 Watches for Men You Need to Check Out to Stay Ahead in the Fashion Game
It is not the ordinariness that leaves a lasting impression when you are a man. To make an impact, you must step out of your ordinariness and lead with your personality, appearance, clothes, and accessories, such as watches for men. Yes, you read that right. With the right watches for men strapped on your wrist, you come out confident, dignified, and extraordinary and stay ahead in the fashion game. Therefore, watches for men are quite significant in making a formal or an informal impression. This could be attributed to several reasons. Watches for men convey elegance and a sense of elitism. They represent ordinary men at their pinnacle and place them on a pedestal with all their glory because watches for men are designed with the highest degree of craftsmanship and excellence.
All these attributes make elegant watches for men what they are and keep you ahead in acing the impression game. But are you ready to step up in the game and make a grand impression? Are you ready to step out of the mundane and shine like an extraordinary being? If the answer is in the affirmative, then look no further than the four watches for men that will make you go to the other side of the fashion game. So, without any delay, read on –
Sleek Grey Dial Analog With Day & Date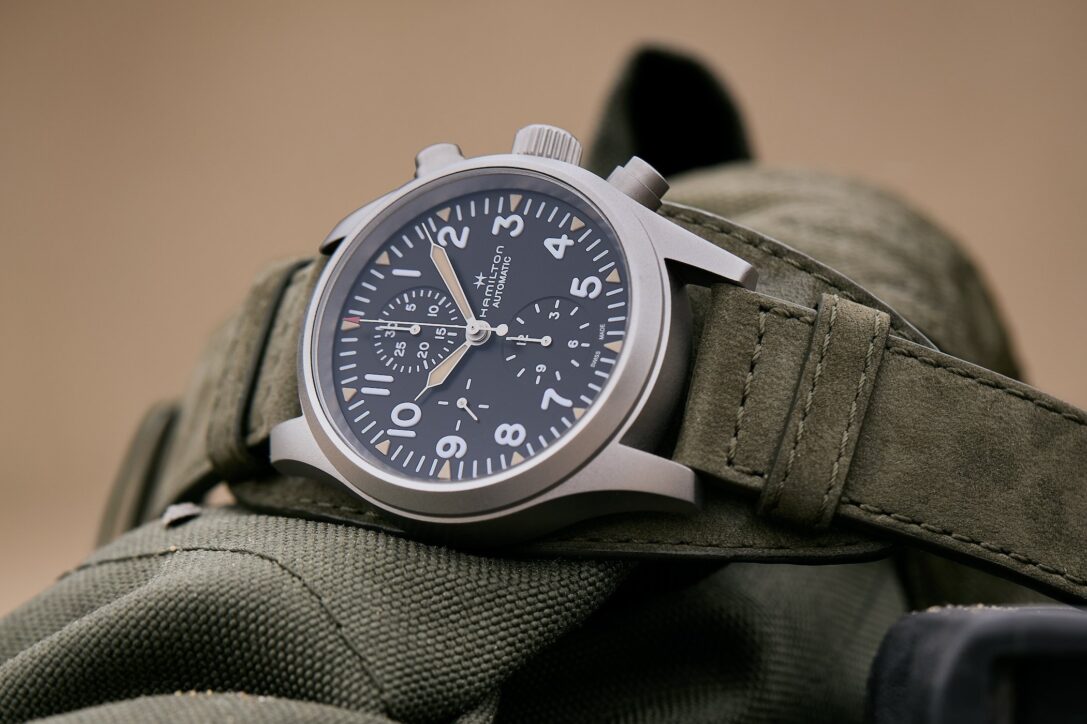 This sleek dial analogue with day and date watch with a two-toned strap has a coolness factor that evokes admiration, respect and hero-worship. With a 3 ATM water resistance, quartz movement and diver's clasp as a lock mechanism, this watch piece is nothing short of a silent hero. Not just the timepiece improves your fashion style, but its dual-toned strap colour and grey-coloured dial suits will also suit your attire incredibly well.
Green Dial Analog Sleek Watch For Men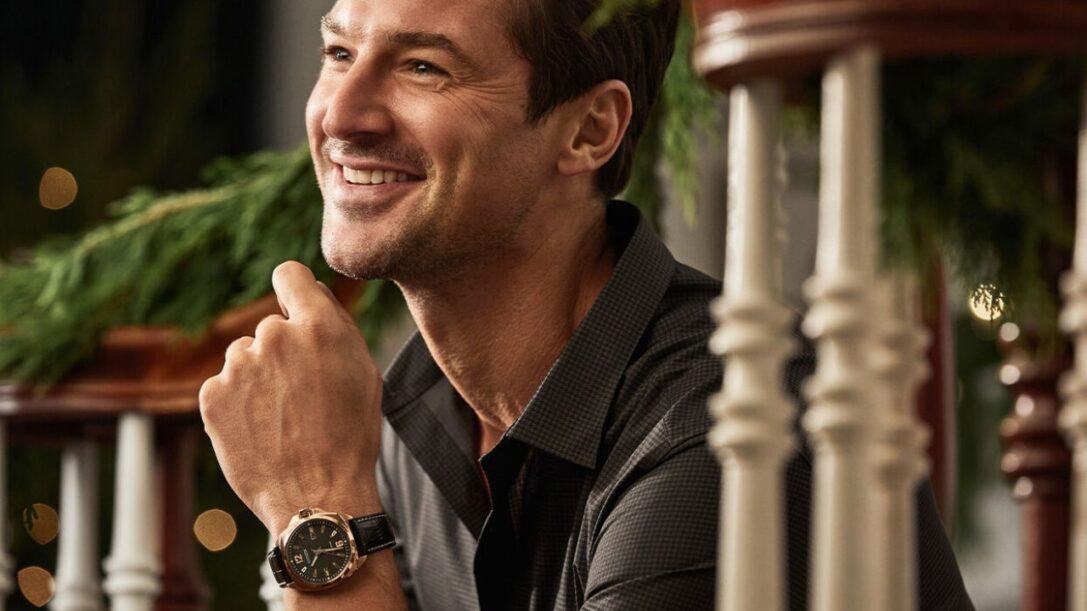 This round, analogue and quartz movement watch with a sleek dial and brown strap conveys an air of high class and unparalleled elegance. Sporting a brown makes you perceived amongst the top 1% of powerful people. The feeling of having this timepiece on your wrist must be assuring enough for anyone who seeks to uplift their fashion wardrobe and make a mark. Hence, watches for men like this one is a must-have, for you get to set the tone and lead people to think of you the way you want them to.
Utsav Green Dial Leather Strap Watch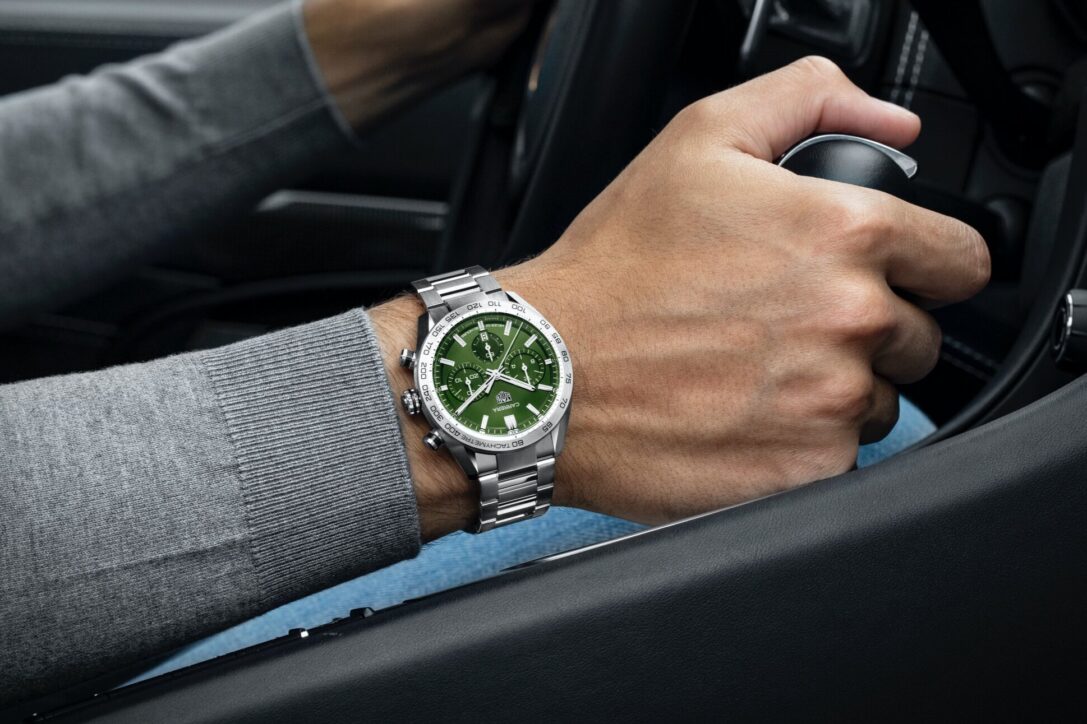 This green dial watch is absolutely spot on when it comes to flaunting your personality. Consider this watch when you feel like going for a contrasting outfit. Pair it with a softer hue, so your timepiece stands out bold and beautiful. The incredibly vibrant colour combination of watches for men like these makes it coveted. Its striking appearance makes it stand out while making you a head-turner, regardless of where you are – at your workplace or by the beach.
Camo Blue Dial Metal Strap Watch
Wouldn't it be fantastic to become a part of the affluent & influential privileged group of people? To steer affection and have people gather around you? If you presume becoming rich is challenging, then you must try appearing like one. Just add a splash of blue to your outfit, and you are done for the day and night. For instance, you can try watches for men like this blue-dial analogue. Its vibrant blue dial stands in stark contrast to the subdued grey straps. Resultantly, the entire watch-ensemble pair looks bewitching. So, do not look any further. Opt for the best watches for men.
You come across the right watches when you scrutinise and scrounge for the right brand. Renowned and esteemed brands like Sonata, Fastrack, Titan, etc., attest to this fact. Sonata has developed commendable watches for men, recasting their proficient style over the last few decades. For a fashion overhaul, you can head to the closest Sonata store or scan through their official website to take your pick.