Rahat Fateh Ali Khan Net Worth 2023
Rahat Fateh Ali Khan was born on 9 December 1974. He is a Pakistani musician, primarily of Qawwali. He is the nephew of Nusrat Fateh Ali Khan, Farrukh Fateh Ali Khan is his father, and he is also the grandson of Qawwali singer called Fateh Ali Khan.
Besides Qawwali, Rahat also performs ghazals and other light music. He is also famous as a playback singer in Bollywood and the Pakistan film industry.
Early life
He was born into a Punjabi family of Qawwals and classical singers.
Rahat showed adoration for music from quite a young age, and he loved singing with his father and uncle. When he was only 7, he was already being trained by his uncle Nusrat Fateh Ali Khan.
Career
His first public performance was when he was only nine, at the death anniversary of his grandfather.
When Rahat was fifteen, he was a crucial part of Nusrat Fateh Ali Khan's famous qawwali group, and he even toured the UK with his uncle in 1985.
Rahat also performed solo songs at numerous concerts.
He debuted as the playback singer in Bollywood in the movie Paap (2003), and the song was "Mann Ki Laga."
In 2012, he toured in the UK, performed at Wembley Arena and also the Manchester Arena, in front of over 20,000 people. He also created a record of maximum ticket-sales.
The song "Zaroori Tha" from the album Back 2 Love (2014) was the first original non-film music video from the Indian subcontinent that crossed 100 million views after only two years, and 200 million views within three years of the release. He is also regularly touring with Leo Twins.
He appeared in four seasons of the famous Pakistani musical show Coke Studio.
In season one, he collaborated with the singer Ali Azmat for the track "Garaj Baras." Then he worked with Abida Parveen in season 6 for "Chhaap Tilak Sab Chheeni."
In the 9th season, he sang "Afreen Afreen" with Momina Mustehsan, which has gained over 300 million views on YouTube.
Nobel Peace Prize Concert
Rahat was the first Pakistani who performed at the Nobel Prize concert in 2014.
He performed Nusrat Fateh Ali Khan's most famous qawwali "Tumhe Dillagi" and "Mast Qalandar," and he also sang "Aao Parhao."
Television
Rahat judged the show, Chhote Ustaad, alongside Sonu Nigam. Besides, he was one of the judges on the singing reality show Junoon, in 2008.
Controversy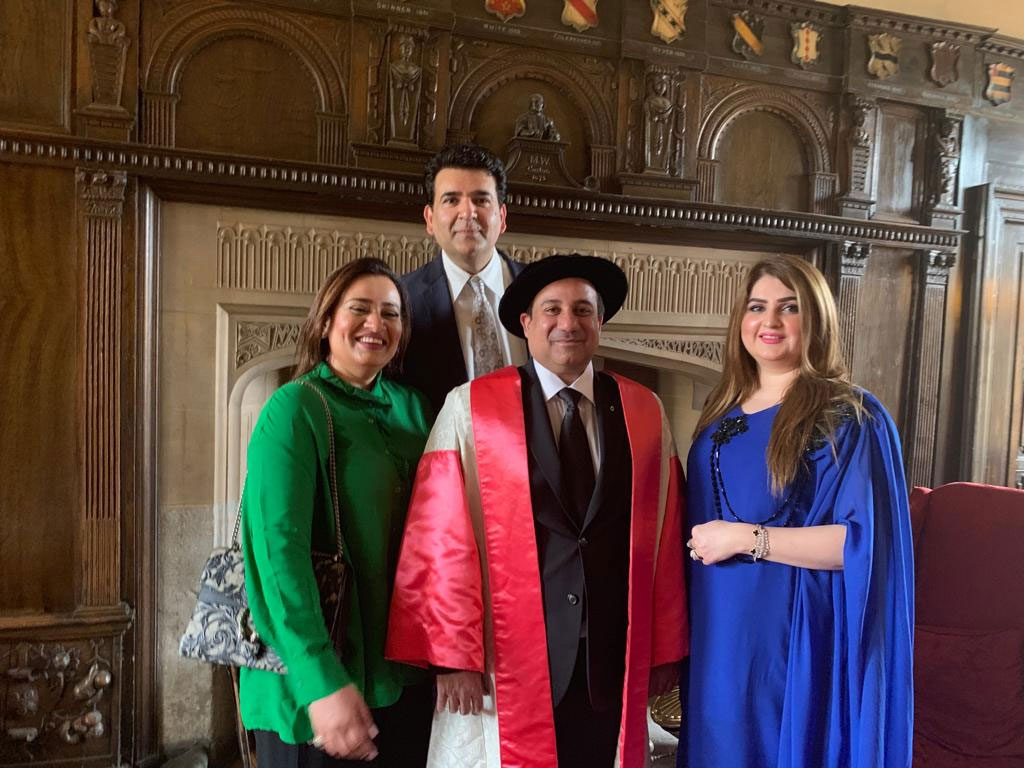 In 2018, the daughter of Nusrat Fateh Ali Khan said she wanted to take legal action against singers who sing her father's songs. To that, Rahat said he does not need anyone's permission to sing his songs.
In January 2019, Rahat was accused of smuggling foreign currency.
Soundtracks and collaboration
In 2002, he worked on the soundtrack of The Four Feathers with the American composer, James Horner.
Also, in 2002, Khan guested with The Derek Trucks Band on the song "Maki Madni" for Trucks' album, Joyful Noise.
In the year 2006, his vocals were featured on the soundtrack of Mel Gibson's Apocalypto.
Net worth
This singer's estimated net worth is around $1.5 million.