Kalki Koechlin Net Worth 2023 – How Much Money This Famous Indian Actress Makes
Given that India and Bollywood are one of the world's largest productions and centers of the film industry, today we bring you the story of one popular actress from this Asian country. Below, we will talk about Kalka Koechlin. You can read some details about her life, net worth, and of course Kalki's path to success. So, if you're ready, let's get started.
Early life and beginnings of Kalki Koechlin
As we said, Kalki Koechlin is an Indian actress. She was born in Pondicherry, India as the only child from the marriage of Françoise Armandie and Joël Koechlin. Her date of birth is 10 January 1984.
An interesting fact about Kalki's father is that he is a descendant of Maurice Koechlin, one of the engineers who worked on the construction of the Eiffel Tower in Paris.
As for her childhood, Kalki spent part of it in Auroville, and then the whole family moved to Kallatty, a small village near Ooty town, in Tamil Nadu state. Unfortunately, her parents divorced when Kalki was 15 years old. She spent the period of schooling at Hebron School with her mother Françoise, while her father moved to Bangalore. Interestingly, she has two half-brothers, one maternal and one paternal half-brother.
After graduating from Hebron School, at the age of 18, Kalki moved to London. She enrolled at Goldsmiths at the University of London, in the department of drama and theater. It can also be said that from that moment on, her rise in career began.
Kalki Koechlin's career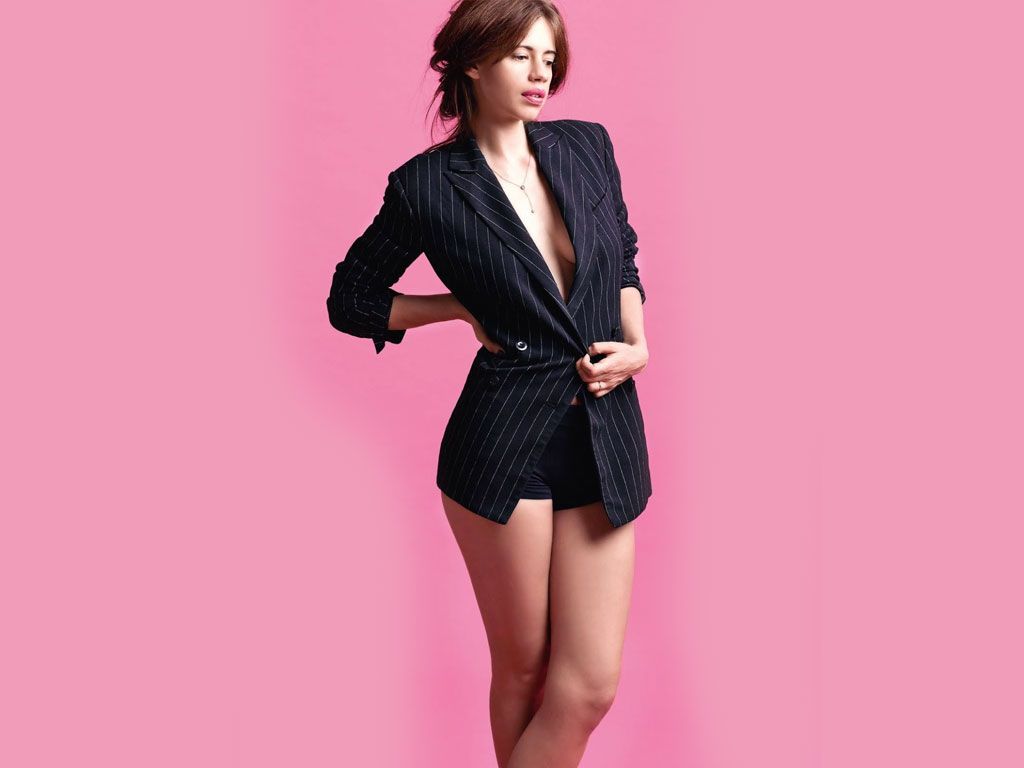 As we said earlier, Kalki moved to London to study, but this move also brought her work at Theater of Relativity as a writer and as an actress. In addition, she also worked as a waitress to earn extra money. However, after finishing studies, she returned to India, more precisely first to Bangalore, and then to Mumbai, where she managed to get a job at "The Company Theater" as an actress.
Although her first role (actually a cameo appearance) was in 2007, in the "Laaga Chunari Mein Daag", Kalki had to wait for her first big role until 2009 and the "Dev.D" movie which brought her the Filmfare Award for Best Supporting Actress.
This was followed by numerous roles in movies such as "That Girl in Yellow Boots" from 2010, "Zindagi Na Milegi Dobara" from 2011, "Margarita with a Straw" from 2013 where she was also awarded the National Film Award, "Mantra" from 2016, "Gully Boy" from 2019, but also many other successful roles.
Private life of Kalki Koechlin
As for her private life, Kalki was married to Anurag Kashyap from 2011 to 2015. She is now in a relationship with Guy Hershberg from 2018 and this couple has a daughter named Sappho born earlier this year, on February 7th.
Kalki Koechlin net worth
Although we have only mentioned certain roles that have marked Kalki Koechlin's career so far, she has acted in a really large number of films and TV series so far. This engagement in the film industry brought her a net worth estimated at between $3 and $5 million.