The 3 Best Female Tennis Players of All Time
Lately, everyone's been abuzz with tennis's top female athletes' accomplishments. Even those who don't usually follow tennis have probably seen a headline or two about recent competitions.
Fortunately, the tennis season lasts year-round, so there are always plenty of matches to watch. According to ExpressVPN sports stream research, peak streaming for tennis in 2023 happened in late May during the French Open — which means there's more than enough time to get to know the players and choose who to root for before 2023's Open.
But which female players from the past shaped today's tennis landscape? Here we look at three of the greats.
Top Female Tennis Players
Over the decades, plenty of talented and skilled female tennis players have existed. Today, fresh faces promise to be incredible athletes in the future.
Billie Jean King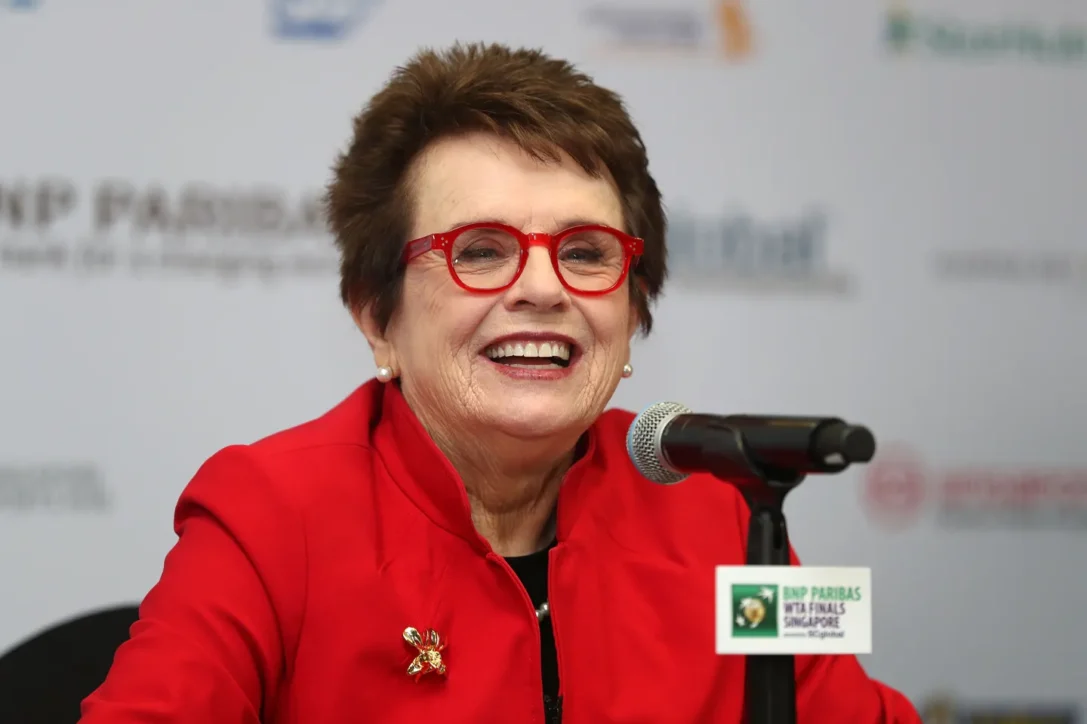 Born in 1943 in Long Beach, California, Billie Jean King began competing in 1959, making her Grand Slam debut at the tender age of 15. Though she lost in the first round of that competition, she didn't let that stop her from bringing home numerous wins over the following decades.
By 1961, King had already reached international acclaim when she won the women's double title with Karen Hantze at Wimbledon. At 17 and 18, respectively, King and Hantze were the youngest pair to win the Wimbledon Doubles title.
Though they no longer claim that distinction, it was one of many remarkable feats King would accomplish during her career. It undoubtedly contributed to her being lauded as one of the greatest female tennis players.
In 1973, King won the "Battle of the Sexes" against Bobby Riggs and was named one of the People of the Year in 1975 by TIME magazine. During her time on the court, she won a record-setting 20 career titles at Wimbledon, played 51 Grand Slam singles, and earned 129 singles titles.
King was inducted into the International Tennis Hall of Fame in 1987 and the National Women's Hall of Fame in 1990. She received the BBC Sports Personality of the Year Lifetime Achievement Award (2018) and the French Legion of Honour (2023).
Martina Hingis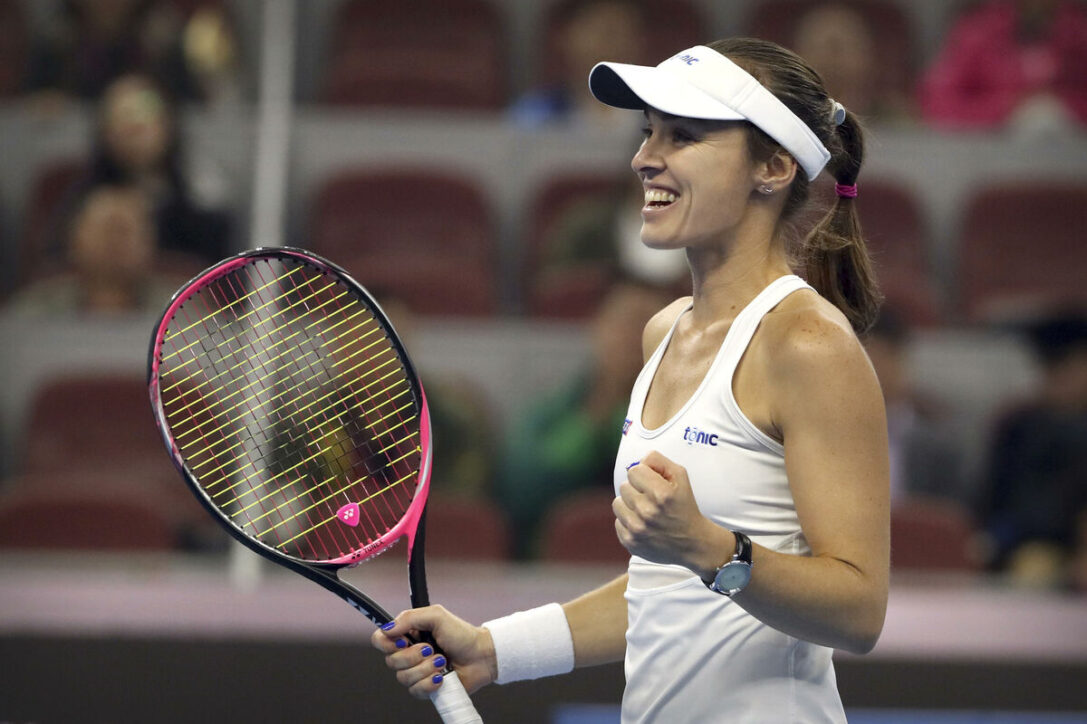 Hingis was born in Czechoslovakia in 1980 but emigrated to Switzerland when she was seven. By that time, she was already a veteran on the court. Both of her parents were elite tennis players, and she began playing tennis when she was two, entering her first tournament by the age of four.
In 1994, just two weeks after turning 14, Hingis made her WTA debut at the Zurich Open. By age 15, Hingis set new records, including becoming the youngest Grand Slam champion of all time in 1996 and achieving the World No. 1 woman ranking in 1997.
Shortly after that, Hingis became the youngest top-ranked player in history. By 22, she had won 40 singles titles and 36 doubles titles, quickly establishing herself as one of the top female tennis players of all time.
Hingis was the first Swiss player to win a major title and reach the coveted number one spot worldwide. Once she claimed that distinction, she returned to it repeatedly, logging a whopping total of 209 weeks for singles and 90 weeks for doubles. For 29 total weeks, she simultaneously held the top spot for singles and doubles.
In 2005, TIME magazine ranked Martina Hingis as the eighth-greatest female tennis player of the previous 40 years. Just a few years later, in 2011, TIME also named Hingis as one of the 30 Legends of Women's Tennis: Past, Present, and Future.
In 2017, after a successful season that included winning back-to-back titles, Hingis retired from tennis.  
Serena Williams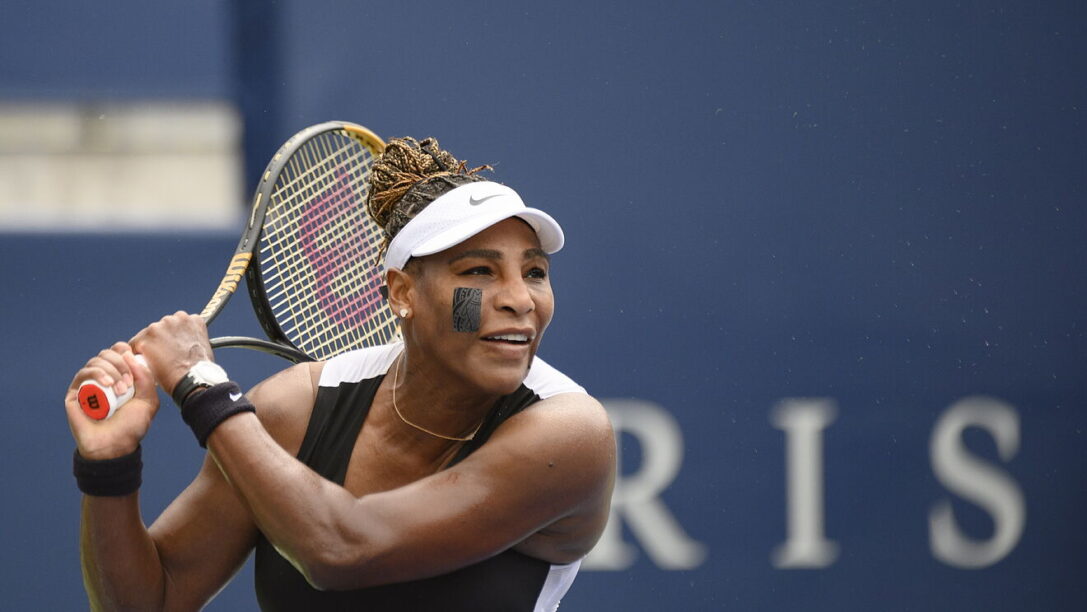 Fifty percent of the power-house sibling set, Serena Williams was born in 1981 in Michigan. She first began playing tennis at the age of four after a move to Compton, California. When she was nine years old, the Williams family relocated to Florida, where Serena attended the Rick Macci International Tennis Academy.
By the time Serena was in her late teens, she was making waves in the tennis world. Facing top talent on the court, like her sister, Venus Williams, and Martina Hingis. Serena did not consistently win during her matches. By the early 2000s, though, Williams was finding her stride and settling into a long, stellar tennis career.
She's known for her athleticism and the power she brings to the court during a highly competitive era in tennis.
A series of injuries set Williams back, but by the early 2010s, she was blazing on the courts again and setting new records. During her time as a professional tennis player, Serena Williams spent 319 weeks in the number one spot for singles in the WTA.
A joint record-setting 186 of those weeks were consecutive. She has won 23 Grand Slam singles titles and 14 major women's doubles titles, and 39 combined titles — more than any other active player.
Williams doesn't just break records on the courts, though. In 2016, Williams earned almost $29 million, making more money than any other woman athlete in the year. The following year, Forbes magazine ranked Serena Williams as one of the 100 highest-paid athletes. She was the only woman to make it on the list.
Serena Williams holds the title of the highest-earning woman athlete of all time, clearly earning her spot in this list of the top female tennis players of all time.
Catching The Best Female Tennis Players On The Courts
It's easy to celebrate these long-standing record-breakers after their incredibly successful careers. But avid tennis fans will say there's nothing like seeing these talented tennis stars grow into their own by watching their matches over the seasons.
With top talents like Iga Swiatek and Ons Jabeur making their mark on the sport, this season of upcoming tennis matches promises to be riveting. With today's streaming options, there's no reason ever to miss a match. Those favorite up-and-comers of today just might find themselves on a list like this in the not-so-distant future.