Why a Portable Blender Bottle Is a Must-Have for Your Fitness Routine?
Everyone should make an effort to maintain their physical and mental health, but doing so while traveling may make it difficult to adhere to a regular schedule. No matter how hectic your schedule is or how often you travel, it can take time to prepare healthy meals and snacks.
Having a portable blender bottle will help keep your health drinks and protein shakes fresh for a long period. Besides, a portable blender bottle will help you maintain your workout program and stay healthy. They are also helpful for quickly juicing several fruits to produce healthful drinks. This post will outline the benefits of carrying a portable blender bottle with you when working out.
Benefits of Portable Blender Bottle For Your Fitness Routine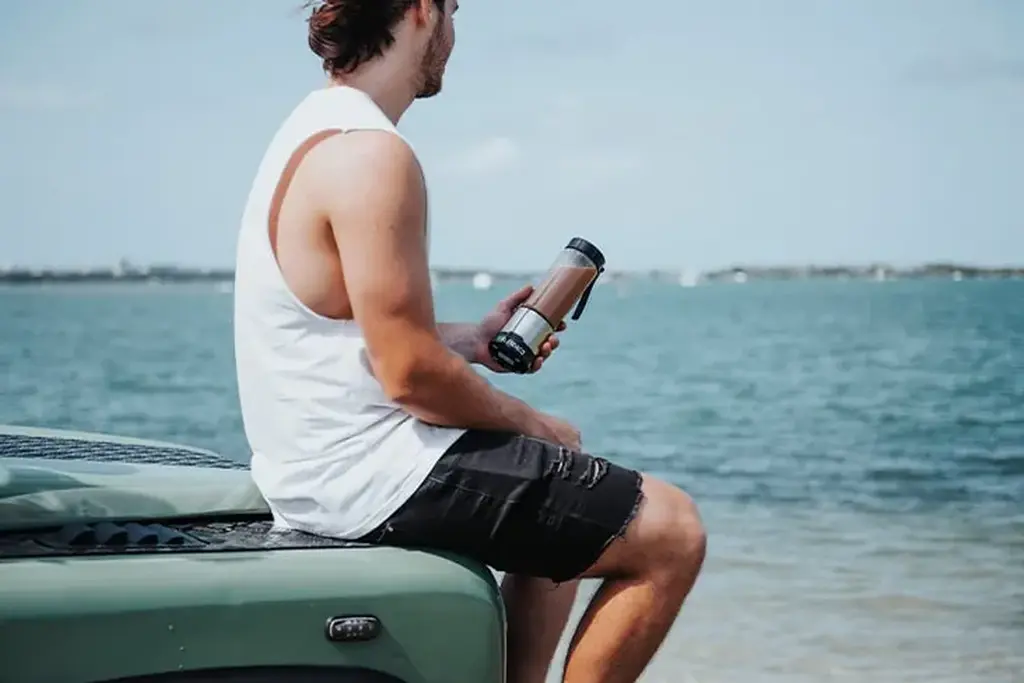 1. Instant Shakes And Smoothies
A portable blender bottle, enables you to prepare protein shakes and fruit juices while on the go. You may make your healthy fruit juices and drinks to keep a check on your fitness routine. It will allow you to avoid unhealthy fast food and convenience store munchies.
A portable blender bottle and a few basic ingredients are all you need to mix them up. These blender bottles are like real blenders that are manually operated or powered by a battery. It is an excellent approach to make sure you are consuming the nutrients your body requires to remain healthy and energized.
2. Customizable Drinks
Utilizing a portable blender bottle also gives you the flexibility to make your drinks any way you like them. You can easily change the ingredients and combine the drinks till you achieve your preferred consistency. They are similar to actual blenders that can help you to blend your favorite fruits into juices and customize them into healthy drinks.
You can drink fresh juices or shakes by carrying a portable blender bottle and the ingredients you want to add to your drinks. You can add the right amount of ingredients depending on your dietary requirements. To keep things interesting and stick to your fitness goals at the same time, you can experiment with various flavors and combinations.
3. Durable And Easy To Maintain
A portable blender container is highly versatile and durable as well as easy to maintain. With the high-quality materials utilized to construct these blender bottles, it is always convenient to keep your fitness regimen. You won't need to worry about replacing them very soon because they last a very long time.
It is the ideal tool to use while making smoothies or nutritious drinks to keep up your fitness routine. These types of bottles also include dishwasher-safe construction, making clean-up after each use a breeze. This is crucial if you are making protein shakes or other drinks in your blender bottle that can leave residue behind.
4. Economic And Budget-Friendly
A cheap approach to staying fit and healthy is with a portable blender bottle. You can buy these blender bottles at budget-friendly prices making it economical to follow your fitness routine. Besides, it can be expensive to maintain your fitness routine. Having one of these modern blender bottles will help make it affordable to achieve your fitness goals.
Make your own smoothies and shakes at home or while traveling for a fraction of the price of those purchased at the juice bar or gym. Over time, you can save a sizable sum of money by doing this, which will free up cash for additional expenditures related to your fitness regimen.
Health Drinks Options With A Portable Blender Bottle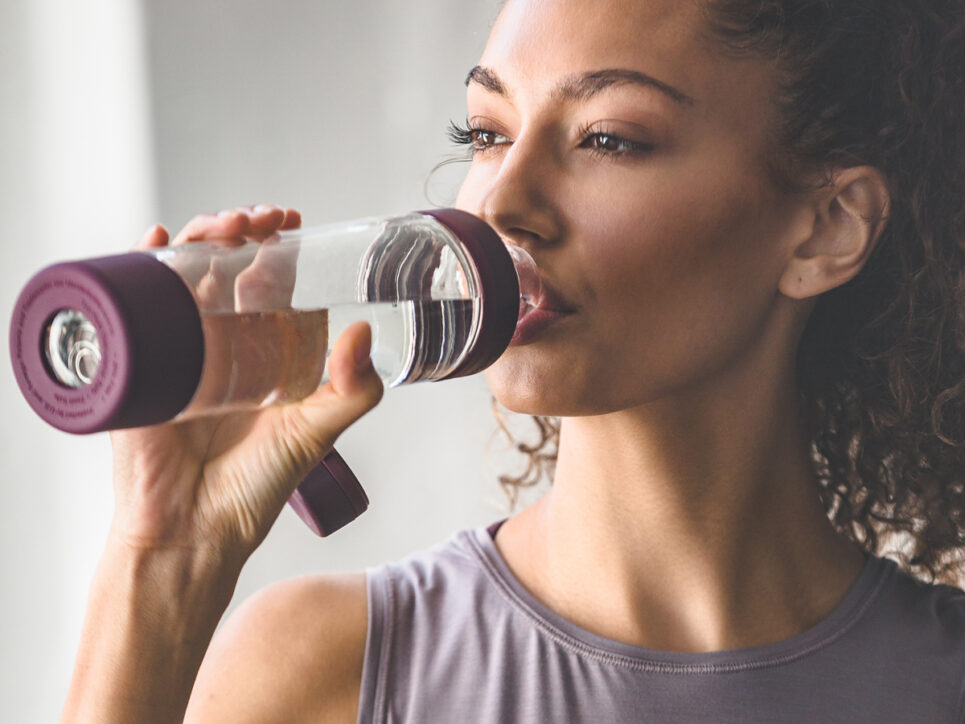 1. Dietary Drinks
One of the best uses of a portable blender container is the convenience of making healthy dietary drinks instantly. Dietary drinks are healthy and can fulfill your daily nutritional requirements so you can keep up with your fitness routine.
Adding ingredients like spinach, kale, cucumber, apple, banana, and some water will serve you an instant healthy drink with tons of vitamins and nutrients. In order to make your dietary drinks more nutritious, consider adding protein powder, chia seeds, or flaxseeds.
2. Fruit Juices
A wonderful approach to hydrate your body and receive your recommended daily intake of vitamins and minerals is to drink fresh fruit juice. Simply combine your preferred fruits, such as watermelon, pineapple, or oranges, in your travel blender bottle to create a hydrating and healthy beverage.
3. Protein Shakes
When it comes to replenishing your muscles after a workout, protein shakes are an ideal option among athletes and gym trainers. Protein powder, almond milk, banana, and ice may be combined in your travel blender container to produce your own protein smoothie quickly and effortlessly.
You can also include extra items like berries, peanut butter, or chocolate powder for flavor and nutrition. Additionally, you can alter your beverage to meet your dietary needs.
4. Smoothies and Shakes
Smoothie bowls are a fashionable and delectable way to sip a healthy beverage. In a travel blender container, yogurt, milk, and frozen fruits can be quickly blended before being placed on a plate. For additional texture and crunch, add toppings like granola, almonds, or fresh fruit.
Smoothie bowls make a delicious post-workout snack and a fantastic substitute for traditional breakfast items.
5. Detox Drinks
Drinking detox beverages is a terrific approach to improving your immune system and cleansing your body. Lemon juice, ginger, honey, and water may all be combined in a travel blender bottle to create your own detox beverage. For additional flavor and nutrients, you can also add other ingredients like mint, cucumber, or apple cider vinegar.
The Bottom-Line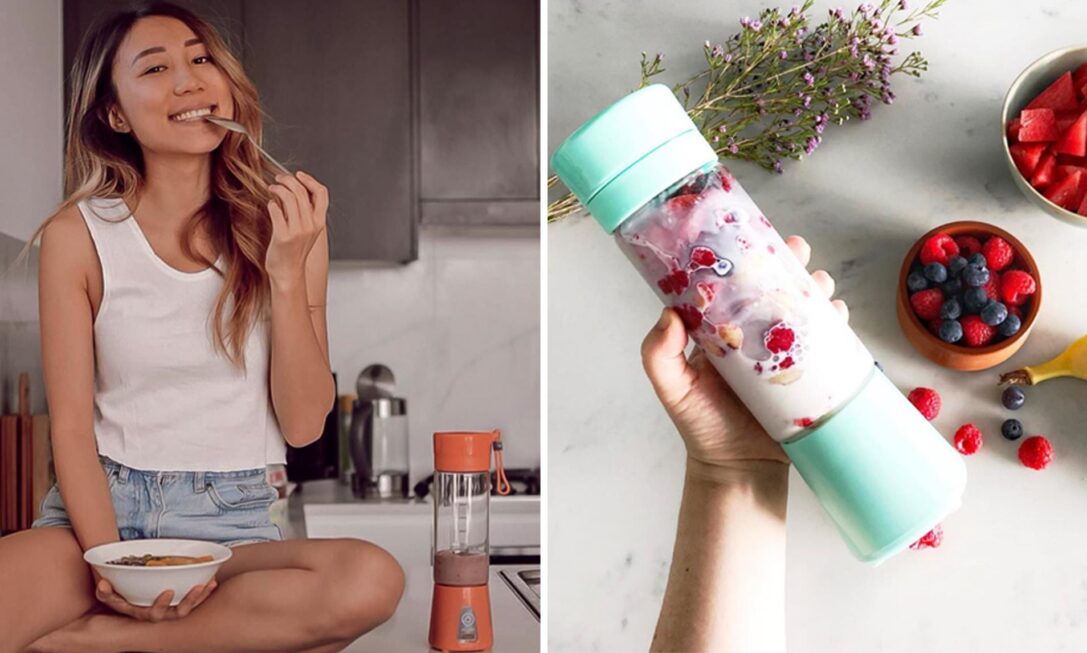 In conclusion, anyone who wishes to keep active and healthy while traveling should invest in a portable blender bottle. It is the ideal tool for time-constrained people who want to maintain a regular, fitness diet due to its convenience, customization options, simplicity of cleaning, and affordability. A portable blender bottle is an excellent purchase for your fitness routine, whether you are a regular traveler, a busy professional, or just someone who wants to make healthy eating easier.