Know All About Lectrix SX25: Future of Electric Two-Wheeler
In this era where pollution, climatic changes, and the depletion of natural resources are growing concerns for many, an electric scooter is the best alternative that helps people take a step towards a cleaner and greener future. A two-wheeled vehicle that only uses electricity is called an electric scooter. Engines or common fuels like petroleum, diesel, or compressed natural gas are not used to power it; rather, it runs and is totally powered by electricity. An electric scooter has an electric motor and often a battery that can be recharged.
Nowadays, electric scooters are becoming increasingly popular due to their convenience, affordability, and versatility. Nearly anyone can ride an e-scooter, as they are simple to use and operate. Additionally, since they are battery-powered, e-scooters are far less noisy and cause less air pollution than other small vehicles, such as mopeds and gasoline bikes.
Electric scooters are the transportation of the future since they conserve fuel, run on electricity, are environmentally friendly, and are very affordable. Combined with the ease of finding charging stations and the numerous models available, it's no wonder why electric scooters have become so popular with the public. If you are planning to buy the best electric scooter for yourself, you must go for the Lectrix SX25 without even a second thought. Wondering why? This blog will walk you through the details of the Lectrix SX25 electric scooters. Keep scrolling through to learn the details.
What Makes the Lectrix SX25 the Future of Electric Two-Wheelers?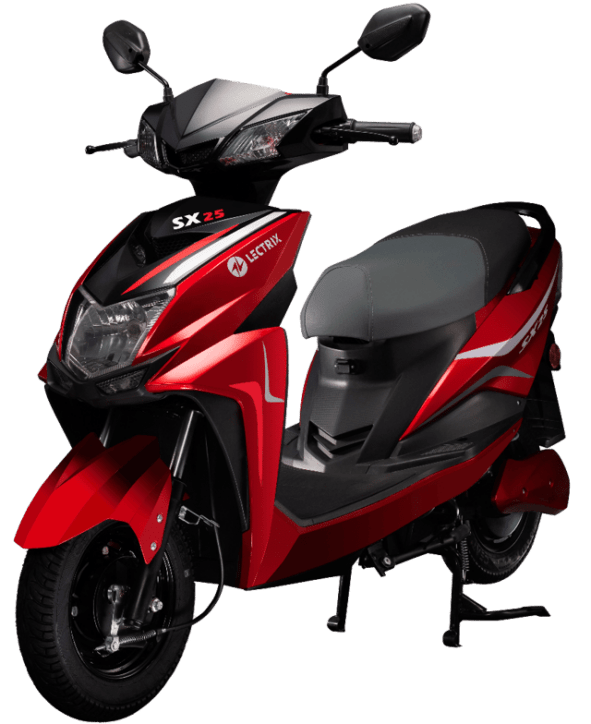 Lectrix is a world-class EV producer known for offering users the most reliable and affordable options. Lectrix SX25 is a newly introduced electric two-wheeler with a modern and excellent design to strike the perfect chord every time. This stylish scooter is available in 4 amazing colours, including Electric Red, Azure Blue, Neon Green, and Zen White.
If you are wondering why, you must purchase a Lectrix SX25 electric scooter, here are some reasons for you to explore:
The Lectrix SX25 electric scooter features a low ride height and is lightweight, making it a breeze to handle and navigate even the busiest roads with ease. This electric scooter is designed with a comfortable seating position and sturdy construction. These features ensure that you enjoy every bit of your ride.
Lectrix SX25 e scooter is powered by a 250W motor and a 48V 15Ah lithium battery that allow it to reach top speeds of up to 25 kmph and a maximum range of up to 60 kmph. Now, you can enjoy the excellent performance of your two-wheeler with ease.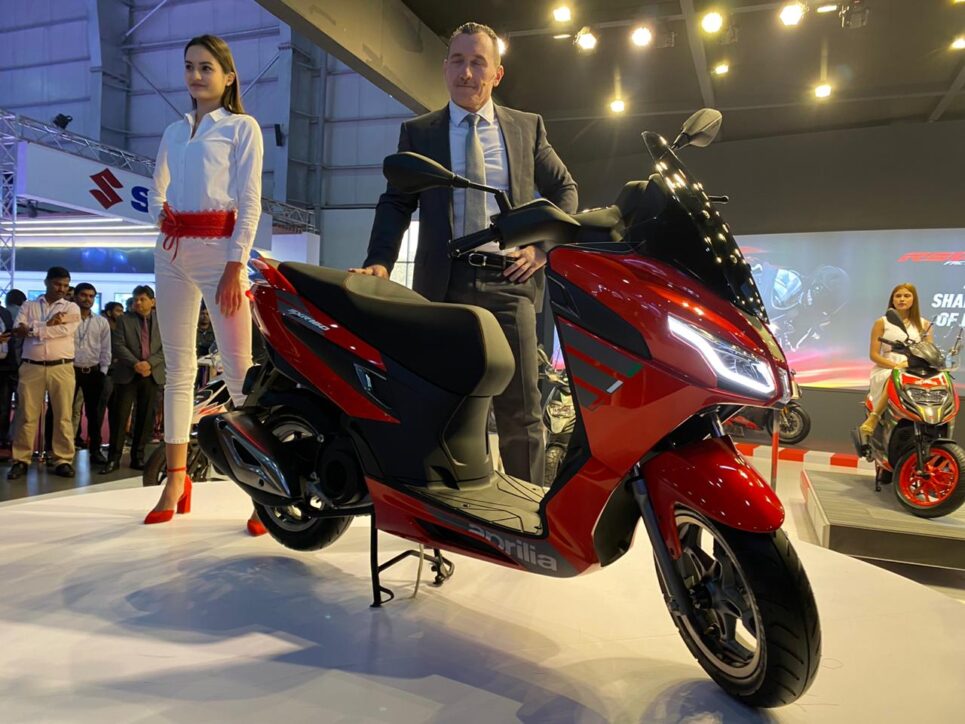 The Lectrix SX25 electric scooter offers great features at an excellent price point, making it a perfect choice for an e scooter that won't empty your wallet. This electric scooter is an excellent option for all those looking for a budget purchase of a cleaner and greener vehicle.
The Lectrix SX25 comes equipped with front and rear LED headlights, a horn for increased visibility and safety. Additionally, it also has anti-theft feature that immobilises the battery with the help of an app, ensuring your vehicle's safety. With these features, you can enjoy greater visibility, safety and alert other drivers of your presence.
The Lectrix SX25 electric scooter is constructed from high-quality materials that ensure its durability and long-lasting service life. The folding frame is made from a lightweight yet sturdy alloy and comes with an ergonomic suspension system that provides a smooth ride.
This electric scooter comes with an advanced display unit that gives you real-time information on your speed, distance, and battery life while also providing a handy USB port for convenient product charging.
The Lectrix SX25 electric scooters can be charged easily and comfortably at home. With their fast chargers, you can charge your scooter easily and quickly. Also, you can ride for up to 60 kilometres without any trouble.
Lectrix SX25 electric scooter is an outstanding way to get to and from places without any environmental pollution or fuel expenses. It is equipped with advanced safety features, making it very reliable and user-friendly. Its lightweight body and high-end performance allow it to be used for various purposes.
This scooter is exceptionally well suited for those who are shopping for an efficient yet environmental friendly, affordable, and easy-to-use vehicle. The Lectrix SX25 E scooter is an excellent option for all those who want a convenient and sustainable way to get from place to place. So strap your backpacks, charge your scooter, and go on an adventure.