Bridal Dress Up: Where Dreams Meet Reality
Bridal dress shopping is an integral and cherished aspect of wedding preparations, embodying the essence of a bride's journey towards her special day. The bridal gown holds profound significance, symbolizing not only the bride's personal style but also the cultural and emotional values associated with the union. In this article, we delve into the multifaceted world of bridal dress shopping, recognizing its pivotal role in wedding celebrations.
You Can Transform Your Dream Wedding Gown Into a Stunning Reality
Making your goal a reality is not difficult; all you need is attention, careful planning, and a strong drive to succeed. The same is true for your wedding dream dress. By following the tips below, you can transform your wedding gown into a stunning reality:
Start Planning Early
By embarking on the quest for the ideal gown early on, you open up a realm of opportunities to explore various styles, designers, and customization options. This early start allows for alterations, fittings, and adjustments, ensuring that the dress fits flawlessly and reflects your vision. Moreover, commencing the planning process ahead of time alleviates unnecessary stress and allows for a more leisurely, enjoyable experience, ultimately leading to a radiant and confident bride on the most important day of your life.
Consider the Vision You Want to Create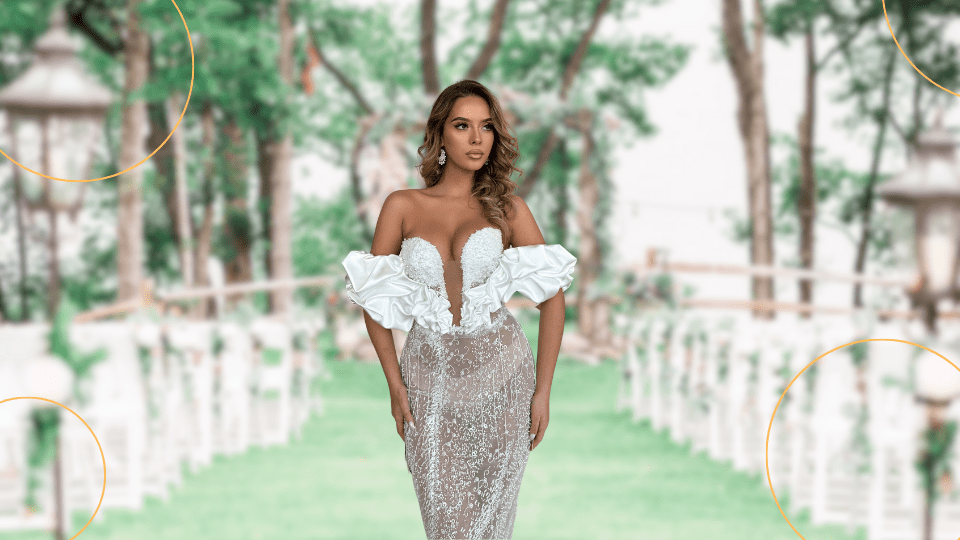 It's crucial to have a well-defined vision in mind. This includes not just the gown's style, but also the feelings and ambiance you aim to evoke.
When you remember your wedding day, the gown will retain a special place in your heart, providing a tangible representation of the lovely vision you brought to reality. So, take the time to envision yourself in that perfect gown, and let that image guide you in your bridal dress journey.
Choose Your Dress Style Wisely
Understanding your body shape is one of the most important steps in finding the perfect wedding dress. Choosing a dress style that complements a unique body shape can make a significant difference in how you look and feel on your special day.
For instance, an A-line dress can be incredibly flattering for those with a pear-shaped body, as it cinches at the waist and flares out, accentuating the waistline while providing balance to the hips. A trumpet or mermaid gown, on the other hand, hugs the body and flares out at the knees, making it an excellent choice for showcasing an hourglass figure. Lastly, a ball gown, with its voluminous skirt, can add drama and elegance, making it a wonderful option for those with an inverted triangle body shape, as it balances out broader shoulders.
By carefully considering your body shape, you can select a dress style that not only fits beautifully but also enhances your natural beauty, allowing you to exude confidence and radiance on your wedding day.
Make Thorough, Diverse Research
For your perfect wedding dress, you can check out different designers, go to stores, and look online, where you can find amazing bridal wear options. The internet is a treasure trove of bridal wear, offering an extensive array of styles, price ranges, and design aesthetics. Websites and online marketplaces dedicated to wedding attire provide unparalleled convenience, allowing you to browse through countless options from the comfort of your own home. Moreover, online platforms often feature customer reviews and real-life photos of brides in their chosen gowns, offering valuable insights and inspiration.
By exploring various fabrics, necklines, and decorations, you'll gain a comprehensive understanding. Remember to browse through bridal magazines, and social media for inspiration. This process will refine your preferences, making it easier to select the perfect dress for your special day with confidence.
Opt for Budget-Friendly and Personalized Choices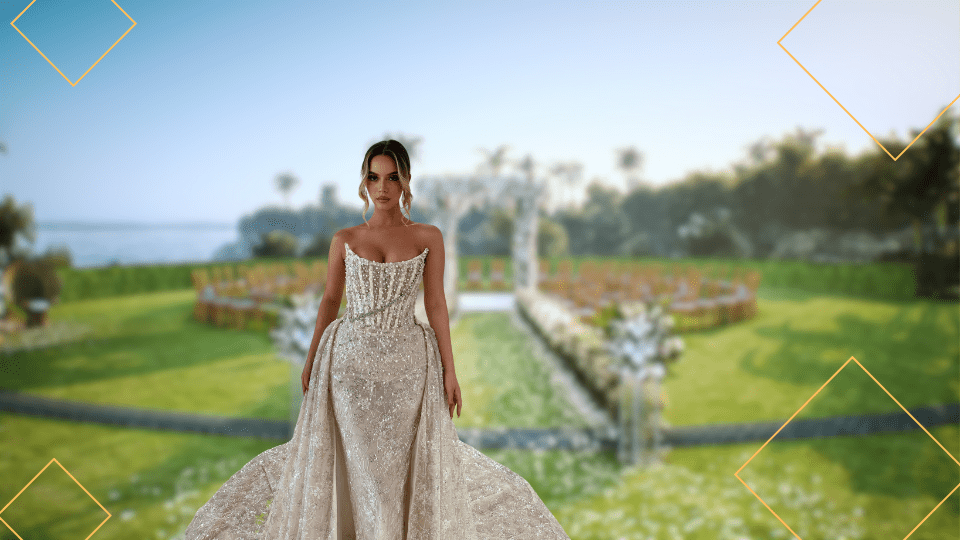 Choosing a wedding dress that aligns with both your budget and personal style is a smart move. Look for options like sample sales, rentals, and second-hand shops to find beautiful dresses without overspending. Additionally, consider customization or alterations to make the dress uniquely yours. This way, you can allocate resources to other important elements of your wedding while still looking and feeling your best on your special day.
Select the Best Accessories for Your Dress
Selecting the right accessories to complement your wedding dress is a delicate art that can truly elevate your overall look.
For a classic ball gown, consider a statement necklace or a cathedral veil to enhance its regal charm. A bohemian-inspired sheath dress pairs beautifully with a flower crown or layered necklaces, exuding a free-spirited elegance. A romantic A-line gown can be accentuated with pearl jewelry and a lace-edged veil, evoking timeless romance. For a modern, minimalist sheath dress, opt for geometric earrings and a sleek headpiece for a clean, contemporary touch. Lastly, a vintage-inspired tea-length dress comes to life with a birdcage veil, pearl choker, or elegant gloves, channeling a sense of old-world glamour. Remember, the right accessories enhance your unique style, adding that perfect finishing touch to your bridal ensemble.
Conclusion
The bridal gown stands as a powerful symbol of a bride's journey to her special day. It is more than just fabric and lace; it encapsulates personal style, cultural significance, and emotional resonance within the union. From envisioning the perfect gown to considering body shape and delving into diverse research, the dress embodies a dream realized.
Starting the planning early allows for a smoother path toward radiance and confidence on the wedding day. The right dress should not only complement body shape but enhance natural beauty, allowing the bride to exude confidence and grace. Thorough research, both in stores and online, unveils a world of possibilities. Embracing budget-friendly options and personalization ensures looking stunning while staying within means, redirecting resources towards other cherished elements of the celebration. With the perfect dress chosen, accessories become the final brushstroke in completing the bridal ensemble. Each accessory, from a statement necklace to a flower crown, adds a unique flourish, a touch of the bride's own personality woven into the fabric of the day.
In closing, the wedding dress journey is an adventure of dreams and decisions, where every detail comes together to create a momentous and cherished memory. May the chosen gown be a reflection of unique style and the love story about to unfold, a testament to the beauty that arises when dreams meet reality.