6 Ways to Tell if Car has been in Accident
Buying a used car is so much more than simply finding the one you like and going to meet the vendor. This is especially important if you want to purchase a vehicle directly from its current owner. Yes, it is fairly easy to find what you are looking for online, but you have to be very careful. Unfortunately, some people might try to scam you by providing you with false information.
Due to this reason, you have to inspect the car and all details regarding it meticulously. We are talking about registration details, stolen security records to check whether the engine or the vehicle was reported stolen in the past, general information regarding the vehicle itself, etc. Finally, it is crucial to learn whether the car was involved in a collision in the past, and here is how you can do that.
Look for physical damage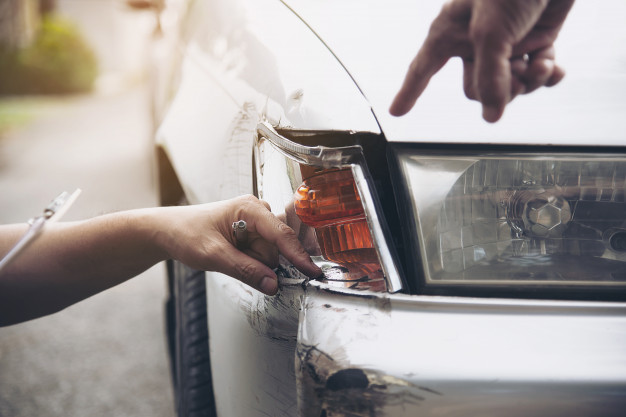 Naturally, the very first thing you should do is inspect the car from all angles for any obvious damage. If the repairs weren't done by a professional, it would be easy for you to notice. Everyone would. Next, look at the bumper and fender to see if there are any scratches or cracks. These are the first things that get damaged when a vehicle is involved in any type of accident simply because they are made of plastic, meaning that they aren't very sturdy.
Look at the doors, hood, and trunk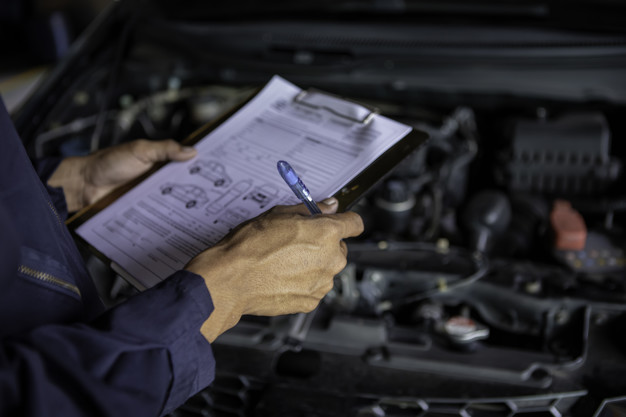 If there aren't any obvious signs of damage, you should move on the closely inspecting these parts. In case of an accident after which one of these had to be replaced, they will not perfectly align with the body. This may not be easily noticeable at first glance, which is why you have to take a closer look. However, keep in mind that this misalignment doesn't necessarily mean that the car was involved in a collision. Still, make sure to inquire about the damage and learn all the details behind it.
Pay attention to the color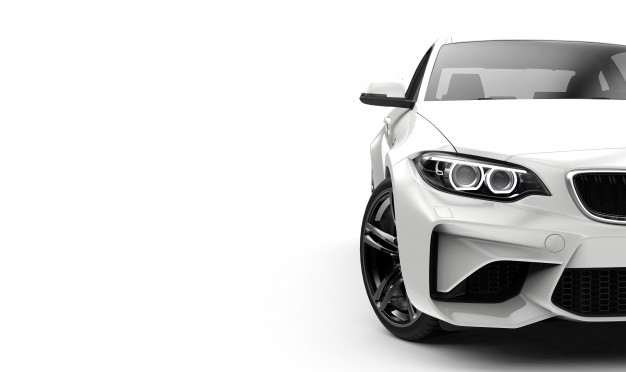 Mismatched color is another clear sign that some repairs were done. Generally speaking, it can be impossible to paint one part of the car to match the rest of it perfectly. Even though this difference may not be obvious immediately, a further inspection may uncover it. For example, the paint may be of different density and texture than the original one. It is something that you will be able to notice if you take a closer look. If the painted area is small, it may be covering a simple scratch, but you still have to ask about it.
Don't forget about headlights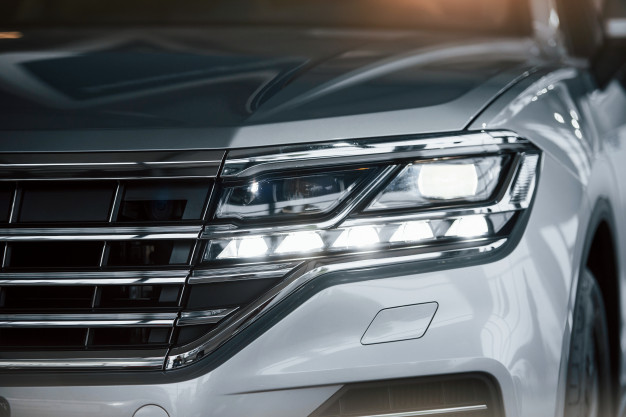 Besides fender and bumper, headlines are another part of the vehicle that can easily get broken. Yes, replacing these is fairly easy, but there are still some tricks you can use. Is there moisture inside? This often occurs when there is a crack or if a bulb cover is missing. Are there any scratches? What about visible cracks? Sometimes, you may even be able to tell if there is a difference between the new and the original headlight due to unique manufacturer marking.
Have it inspected by professional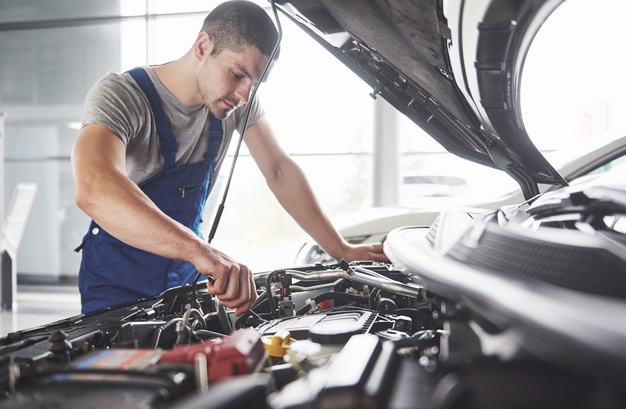 Just because you didn't notice any evident damage, it doesn't necessarily mean that everything is okay. This is why you should have the vehicle inspected by a mechanic. They are familiar with every part of the car, and it will be easy for them to notice if there are any issues or if there were some repairs in the past. In addition, they will also be able to understand whether the vehicle is safe for you to drive. If they notice any damage, make sure to inquire about it. It doesn't need to be a deal-breaker necessarily. Nevertheless, you still have to learn every detail in order to know whether the car will need special maintenance in the future and whether you will have to pay for some expensive parts and repairs.
Get a REVs check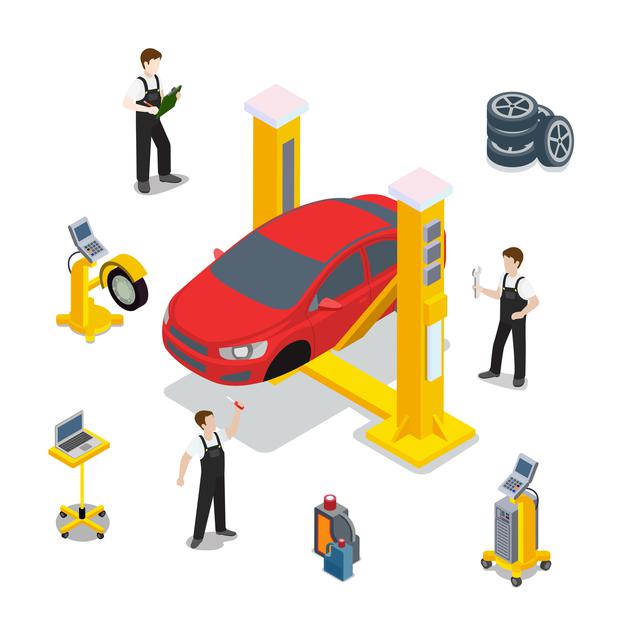 Even if the mechanic says that the car is in perfect condition, you need to obtain this document. Why? Well, because it will provide you with all the above-mentioned information. Under no circumstances should you make a purchase before learning these details. There are numerous potential problems that can occur in the future, and your main goal should be to prevent them.
What's more, nowadays, you can get this document online. That's right. All you have to do is visit www.revscheckreport.com.au, input the VIN number and a Number plate or Rego Number, pay the fee, and the report will be sent to your phone or email within a few minutes. You must admit that this is a more convenient method of getting this check.
Why do you need this check?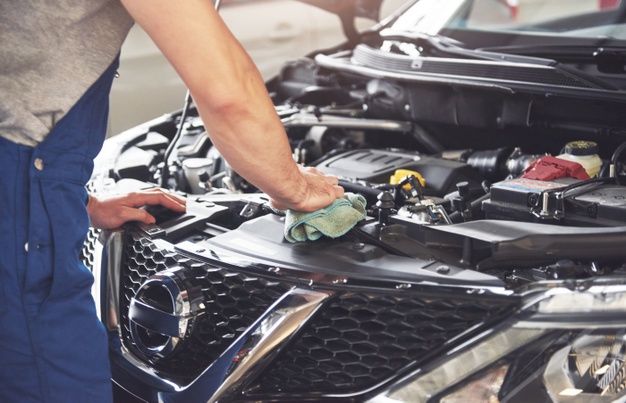 Finally, let us elaborate on why it is crucial to obtain this document before making a purchase. First of all, you will get some general details regarding the make and model of the car, year, even the original color. As already said, some vendors may try to trick potential buyers, so they post false information in the ads. It will be fairly easy for you to notice any inconsistencies, but you still cannot be sure if you don't have this document.
Furthermore, there will be records of past accidents, and you will learn what the exact damage was. Based on this, you will be able to understand whether the vehicle is worth the money you have to invest and whether you will have to pay some additional expenses in the future. Plus, you can also use it to negotiate the price.
Finally, you will also get the records to learn whether the car was stolen and details regarding the registration and its expiration date.
Wrapping up
To sum up, in this article, we have provided you with tips on how to check if the car you are thinking about buying was damaged in the past. As you can see, there are numerous things you can inspect, so make sure to take your time and go over each item on your list. It is the only way you can be certain that you have made the right decision.