10 Things You Should Avoid When Editing a Video
Video creation may seem to be a tough task, as many things can go wrong during a video-making process. But not to worry, as these mistakes can be corrected later while editing. Whether a video is being created for a YouTube channel, an Instagram story, or any other platform, only a good video can get more views and attract more audiences.
Good editing tool like this one is required to make a perfect video and can be achieved by amending the mistakes that went unrecognised during the video-making. Video editing is not limited to cutting unrequired clips or footage anymore. It needs a lot more creativity to make the final video look more attractive. These include adding texts, adjusting brightness, and adding music or graphic files that tie the video together.
To make the process of video editing simpler for you, we have listed some common mistakes that you should avoid while you edit videos for your next project.
10 Things to Avoid When You Edit Videos Next Time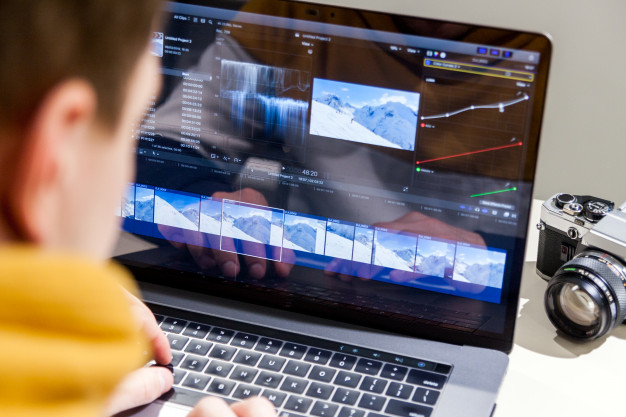 Below are some of the common mistakes that may get missed when you edit videos and that may lower the video quality. Avoid these mistakes and make your video editing journey smoother:
Starting Without an Editing Plan
Making a plan is always necessary to accomplish a task. The plan should comprise the to-do items for video editing, such as clips to remove, length of the video, addressing the target audience, adjusting the light, adding graphics or animation, adding background music, and much more.
Excessive Usage of Effects
Generally, the audiences' attention might get diverted due to an overuse of effects, and they may lose focus. When you have decided to add some special effects to your video, always remember to follow a rule: less is enough. Use the effects contained in the video software only when required, and keep your editing simple. Excessive usage of effects will ruin your video.
Background Noises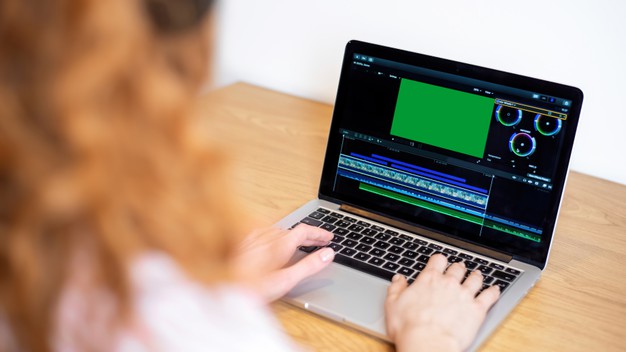 While shooting a video, some background noises can also get recorded that can be annoying and irritating for the audience. These noises can be from the music system, people talking, dogs barking, TV sound, traffic, etc. Some editors ignore these background noises and do not remove them. They upload the video, assuming these noises are not noticeable.
Background noises can minimise the clarity of the video you have created. Removing or trimming the parts containing background noises or adding slightly louder background music while you edit videos are the best ways to remove these unwanted noises.
No Violations of Graphics
Graphics matter the most when it comes to editing a video. These graphics give the video a professional look. But graphic violations can make a video look clumsy. The most common mistakes include using more than one font in a graphic, using very small font size, using low contrast between text colour and background, text with large shadows, too-long titles, etc. There are many software editing software that give you various options to add graphics and make your video attractive. You can use any of these software.
Overuse of Fonts
If you are using text in your videos, then there are several mistakes you should avoid. Being consistent is, of course, necessary, as using more than one or two fonts may make your video look unprofessional. Also, the font colour should be in contrast with the background and should be easily readable. The font size should be large enough for the viewer to read properly. Also, avoid using shadows that will make the text difficult to read. Most importantly, when you edit videos, remember to check the text for grammatical or spelling errors.
Tacky Transitions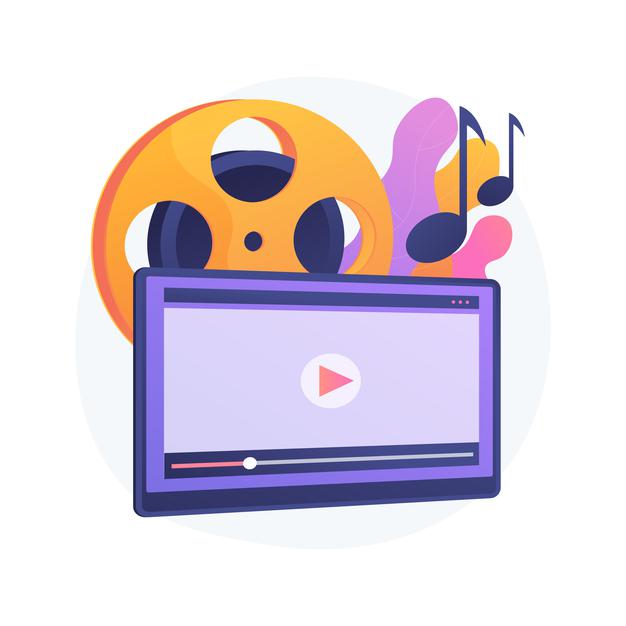 When we talk about transitions, you should avoid funky designs. Always make use of simple transitions that include the 'cut' and 'dissolve' transitions. You can use the cut transition when switching from one picture to another and the dissolve transition after every shot. You can also use some special effects but on rare occasions.
Also, make sure that the duration of the transition effect is not more than the duration of the outbound video shot. If you notice this while you edit videos, make sure you either shorten the transition or make the outbound shot longer.
The Jump Cut
A jump cut is a part of the editing process, and it means cutting action from a scene to show the next scene, skipping the one in between. For example, consider a scene depicting a person opening a car door, getting inside, and then sitting on the car seat. Using the jump cut, we can show the scene as the car door opening followed by the scene where a person is sitting inside the car, skipping the scene in between where they are getting inside. You can do this by removing the time from a single frame. It displays the shot as the character having moved from one position to another.
This can also be achieved by using a part of the shot from one camera and then switching to another camera at a different angle to show the following action without using a jump cut. Editors in the learning stage use jump cuts as they may be unaware of the editing techniques.
Pacing the Background Music with the Video Content
Any music you have added in a video must be matched in rhythm and pace to the video content. Otherwise, the video would not be as effective as it should be. Not finding an appropriate soundtrack to suit the context and content in the video is a typical gap. To find the right background music, you can explore some of the music collection websites that allow you to pick tracks across genres. The video content and the background music have to be in sync to impact the audience in the best possible way.
Colour Mismatch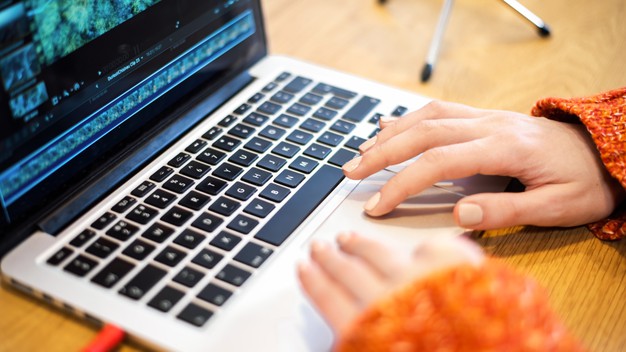 The colour mismatch is a standard issue that many editors face during video editing. Changes in lighting conditions during the shoot or adding a clip shot from different cameras from different angles are the main reasons for this. The colours should be chosen such that the overall video has a seamless look. There are different colour setting options available in video editing software that can make the life of editors easy. For example, if the video seems dark, then the brightness can be adjusted. Auto colour correction is also a very helpful option.
Presence of Sensitive Information
Let us assume that you have created a video for your YouTube channel and found that it mistakenly contains some sensitive words or information, which need to be removed before uploading. Here, you can use a feature that lets you cut that particular part.
Conclusion
These were the common mistakes that you need to avoid while editing your videos. It will make your video more polished and look more professional. Sharing your story is not the only aim of video making and editing.
You also need to show your creativity and break the industry standards. Becoming an editor takes a lot of effort, but avoiding these mistakes can help you achieve great edits. So keep these mistakes top of mind whenever you edit your videos!