5 Tips on How To Properly Power Wash Your Wooden Patio – 2023 Guide
The wooden patio is the place that we spend the most time on during the summer months, and even in the spring and autumn. This is the best space to relax on after a long day of work, when you want to spend time with your friends, or when you want to just sit back and read a book out in the open. Having a patio is one of the best decisions you can make for yourself and your family members, but as we all know, if you want this part of your home to last for a long time, you need to properly maintain it.
If you let it stay dirty for a long time, it will take away from the beauty of your home, it will not be safe for your children or pets, and it will start to get damaged, mold, and even rust. In this 2023 guide, we are going to help you with the upkeep of the patio, and we will tell you how to properly power wash the place. Keep on reading to learn how to prevent any possible damage, how to make sure everything is clean, and how to decrease the time you spend cleaning it.
1. Know that you don't have to do it alone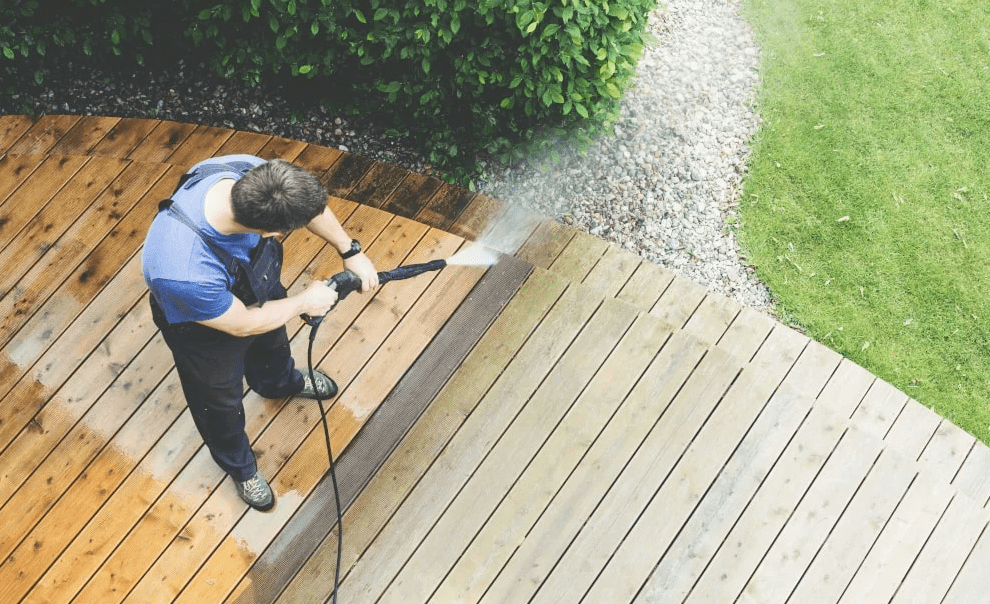 If you are afraid that you may do some damage when doing this on your own, you should know that you don't have to do this alone.
On websites like clean4u.ie, you can see that there are services that can help you with the power washing, they will do it all on their own, and you will never have to risk getting your deck damaged by choosing the wrong products or the wrong power settings.
When choosing the right service for you, you should be looking for professionals who know how to handle this task, who have enough experience, a good reputation, and a service that has proven to be the best in the business.
2. Start by swiping it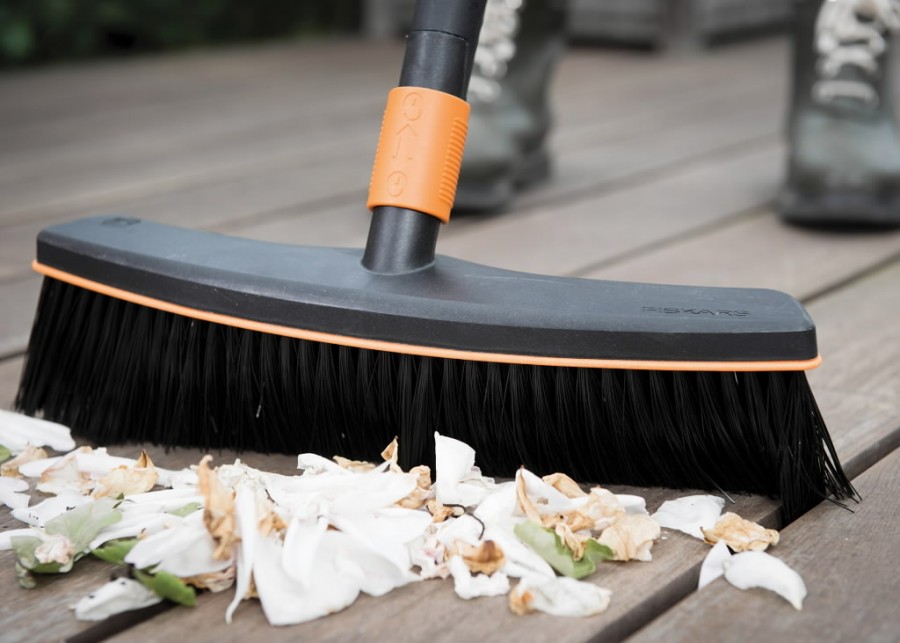 The first thing you need to do before pressure washing your deck is to sweep it from all the dust and dirt. Even though this is not a necessary step, it is going to be much easier for you if you do it, instead of trying to clean wet leaves after they are moved away from the patio before you turn the washer on.
You can do it this pretty easily, and you will only need a broom. Make sure you remove any leaves or branches that are stuck in between the boards and pay attention to the surface. If you notice any peeling, blistering, or any damage to the wood, maybe you should steer away from using the pressure washer.
3. Don't use the strongest setting
After you've checked your patio for any damages, and after you've removed the largest chunks of debris from it, now is the time to take your power washer and get this thing done. The first thing you need to know is that you should never use the strongest setting.
If you use the strongest pressure of water, chances are, you are going to cause irreparable damage to your deck. Even though you will want to do it, because the feeling you get when you just see all the dirt get removed is irreparable, you should know that you can easily peel the paint or damage the wood.
You should start with the lowest setting, do a test patch, and if needed, you can increase the pressure a little bit to make your job easier.
4. Pay attention to the products you use
Sometimes, when there are stubborn stains, you may need to use products that will help you get rid of the stains or discoloration. Check to see if the stain you are facing is something that can be removed or something that has already changed the look of the wood.
When choosing the right items, you should look for products that will not harm the wood and that will not cause it to lose color or start blistering or peeling. There are a lot of items on the market that can help you safely wash the deck, and that will keep it strong and secure.
If you are not sure which are the right products for this purpose, you can always talk to the seller, or you can reach out to the cleaning service and ask for their professional recommendation. Even though the specific products may cost a bit more, you should not try to save money on this, since the reparation will cost you a lot more than a few bucks for specialized items.
5. Make sure the deck can properly dry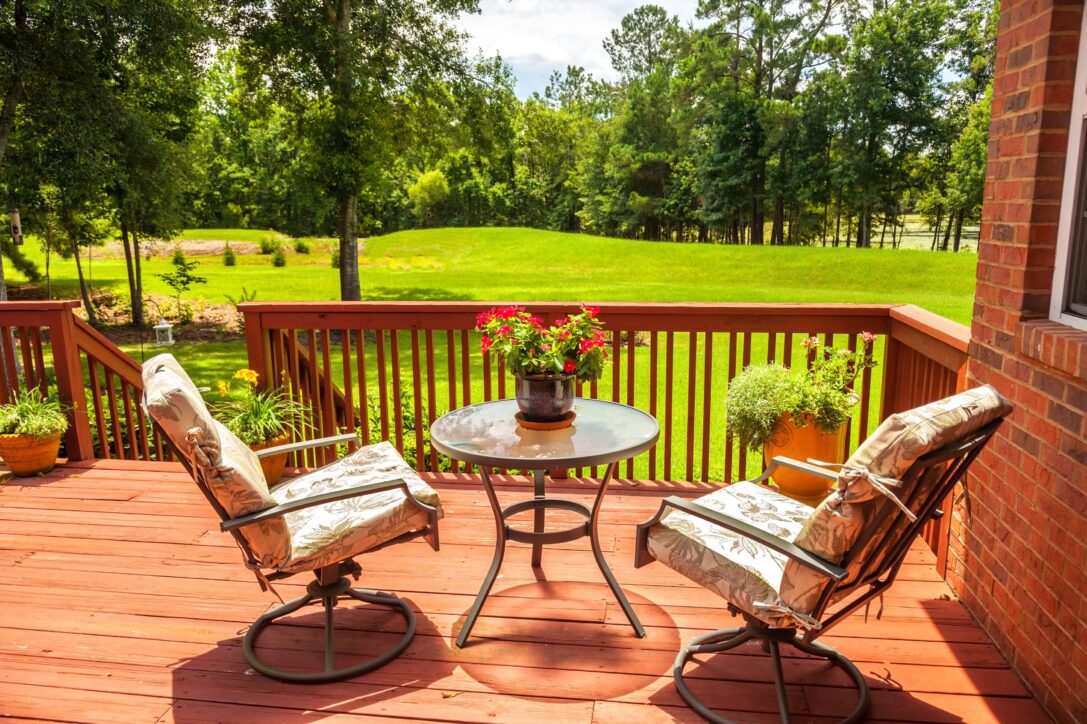 One thing that we tend to forget about is the drying of the wood. If you leave it soaking wet, chances are, it may get damaged and it may start to get moldy. You should check to see if there is enough space between the boards so that the water can get drained, and you should check to see if there is any moisture trapped somewhere.
Experts suggest that if there are any parts of the inside of the board that can keep moisture inside, you should manually wipe them to ensure that there won't be any mold growing in there. On the same note, you should wipe the whole patio dry after power washing it, you should check for damage, and if needed, you should sand it after washing it.
These things will help you keep your deck clean for a long time, they will prevent any damages, and they will help you ensure the safety of your family.
The easiest way to get your deck cleaned is to call professional service and book an appointment, but you can still do it on your own if you are patient and careful enough. You can do this type of cleaning at least two times per year, in the early spring, and late autumn, just before you start or stop actively using it, but you can also power wash it depending on the weather in your area, and the overall state of the patio. Be extra careful, never use too much force, and if you notice any damage occurring on it, you should stop the process right away.