Online Sports Betting – Pros & Cons to Know Before Diving In
Select a reputable site that carries verifiable registration and licensing. As long as you hWagering on sports outcomes is a favorite human activity that they have enjoyed since the first recorded history. Romans are known to have bet on their chosen gladiators in the Colosseum. Of course, this form of entertainment has come a long way since, and modern-day bettors have online sports betting that they can access with a few clicks on their mobile phones. Technology and the Internet have effectively placed the Colosseum and sports arenas in your pocket.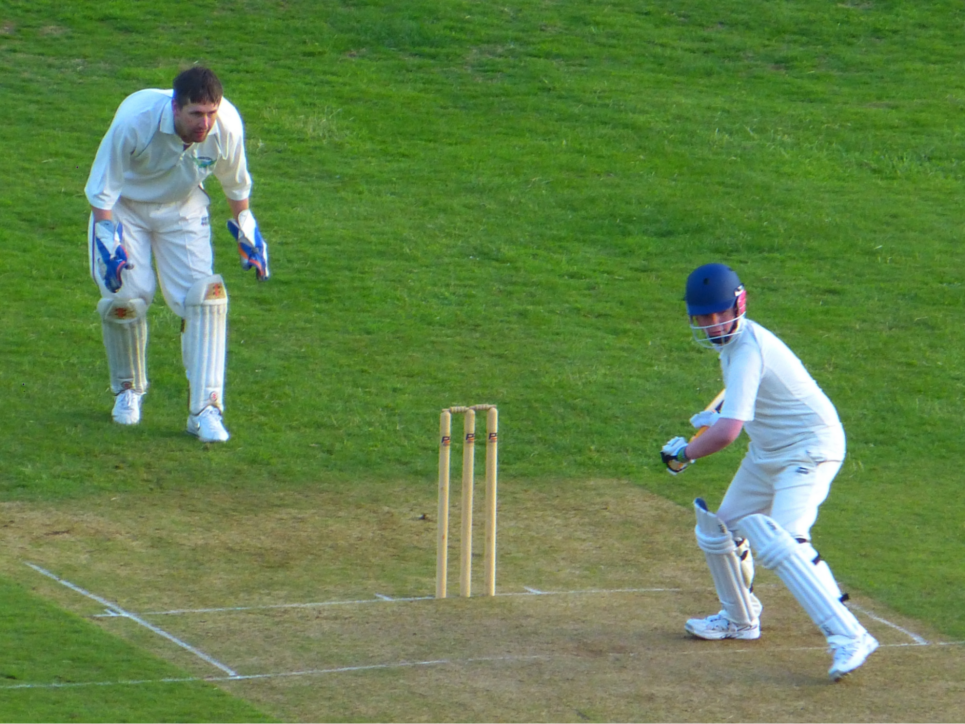 If wagering on sports is something you enjoy doing, you're one of the millions of fans worldwide who eagerly await sporting events to pitch their betting skills. While you can bet on the outcomes before the games start, fans now also have the option to place live bets or in-play bets and cash out their winnings while the game is in progress. However, like every good thing, online sports betting has its pros and cons. Let's dive in to understand them better before you click on the deposit funds button.
What Is Online Sports Betting All About?
Sports betting is more about enjoying the thrill and excitement of the game than money itself. But experienced bettors get into the activity for actually making fat wads of cash. Before you get into it, take the time to research how wagering works. Read up on everything about the sport, the players, their performances in previous games, and the likelihood of playing well in the next. You should also be aware of the element of risk and the possibility of losing big money. It's advisable to practice responsible gambling and know where to draw the line.
What Makes Sports Betting So Much Fun?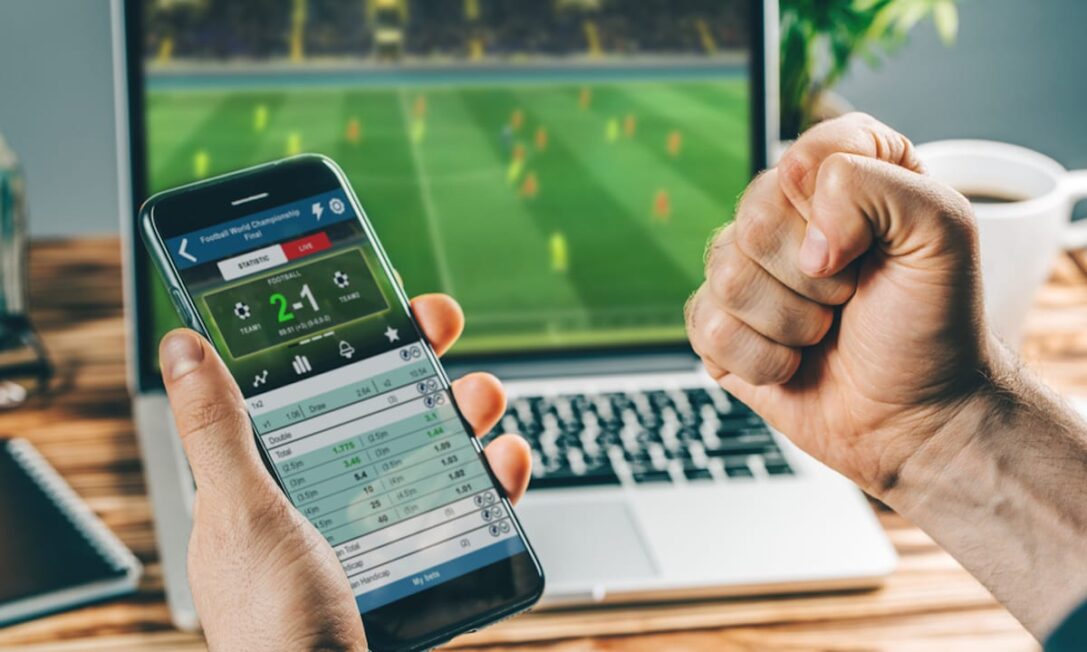 And that's one of the first pros of why sports fans indulge in betting. It's so much fun and carries your enjoyment of the sport to a whole new level. What's more? Read on:
It's super convenient: Thanks to the internet and technology, you need not travel to the sports location or stadium to catch the game. Enjoy watching the matches being played from the comfort of your home, sports bar, or with friends and family. Nor do you have to visit physical bookies to place bets.
It's easy to access: Signing up on reputable sportsbook sites gives you access to an array of betting options you can try. Just make sure toave a reliable internet connection, you're sorted.
Pick any sport you like: The exciting thing about online sports betting is that you don't need to restrict your wagering to games being played in your hometown. Instead, you can gamble on events being organized anywhere in the country.
Bonuses and free money: Most sportsbook sites offer you a welcome bonus to match your initial deposit amount. You can pick a site that gives you 100% or 200% bonuses so you can place bets without risking your own money. Loyalty bonuses and free spins on slot machines are other perks to avail of, which makes the entire gambling activity all the more fun.
Various betting options: As mentioned before, online wagering lets you enjoy in-play bets also. You can take your pick from a selection of odds where you can back a favorite team or athlete.
Approach Online Sports Betting with Caution – Here's Why!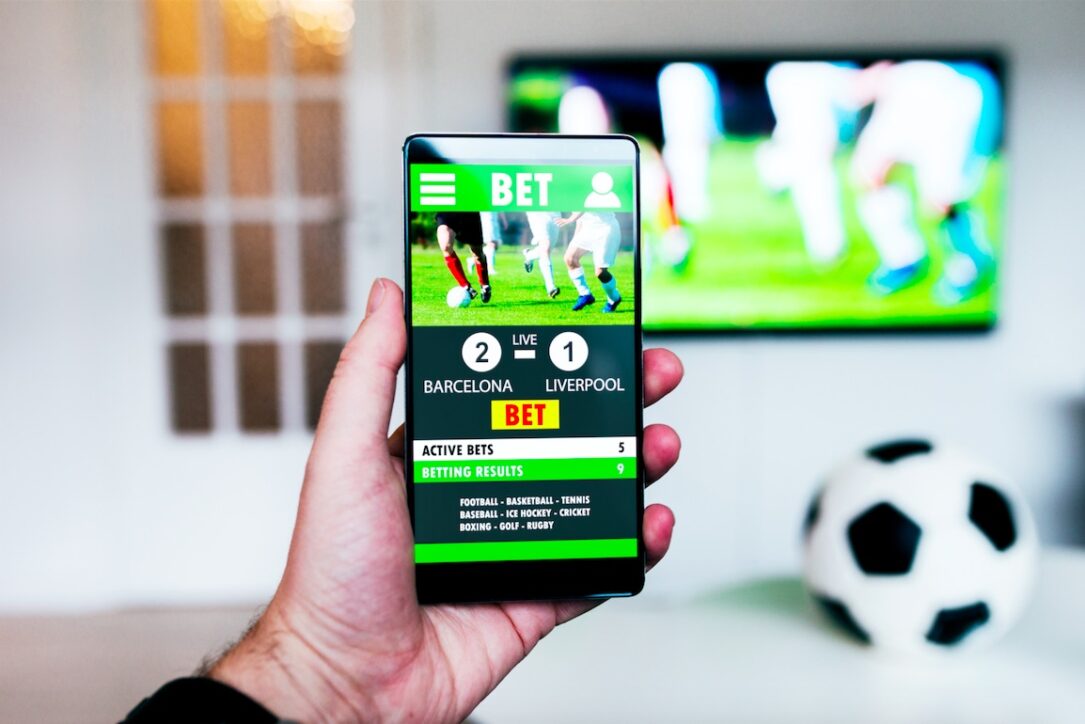 Sports wagering is, undoubtedly, fun and entertaining. But, it comes with downsides which you should be aware of before getting into it. Here's some info to keep in mind.
The risk of scamming is very real: Finding and signing up on a credible site is very important. Sports betting involves wagering real money and connecting a payment option to the app. You'll also provide identification for age verification. All of this opens you up to the risk of scammers and hacking incidents that you need to be wary of.
It's gambling: Betting, online or offline, is gambling, and there's a real possibility of it quickly becoming an addiction. Its convenience and accessibility add to the risk of members losing track of the bets they're making, especially when they're caught up in the excitement of the game.
Losing big money is possible: Like any other gambling, you do carry the risk of losing money. It could be from a failed internet connection when you're placing bets or canceling them—or unexpected outcomes of the match. Members should restrict the money they're depositing and learn not to chase wins or losses.
Online sports betting can be a lot of fun as long as you're aware of the possible downsides and know how to navigate them. Make sure to do the necessary research and learn everything you can about this activity before staking real money.